The 'Fire Facial' (It's Exactly What It Sounds Like)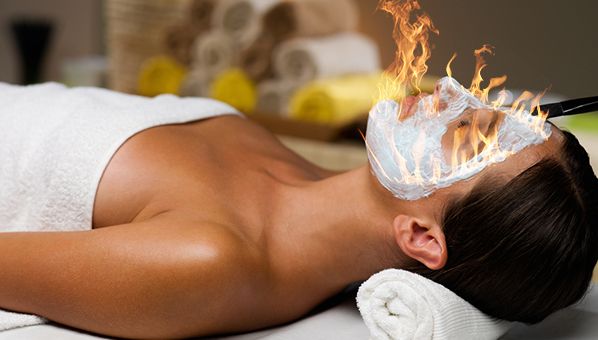 Forget lobster weight loss cream and snake venom serums, the Huǒ liáo Treatment is hands down the most bizarre thing we've ever seen. In a nutshell, this whacko treatment from China involves soaking a towel in alcohol and a secret elixir, and placing it on problematic areas of the face, legs, back, etc. And then—wait for it—lighting the towel on fire. It claims to work wonders on dull skin, obesity and the common cold, but we'll be sticking with the old fashioned methods of skin scrubbing, working out and chugging theraflu for now. Seriously though, who the f*ck lights their face on fire?!
For more beauty news, check out Estee Lauder x Mad Men, the brow powder trend, and the craziest nail art from NYFW.
24K Gold Collagen Facial Mask (4 PK)
24K Gold Collagen Facial Mask
24K Gold Collagen Facial Mask (2 PK)