There are some days during the work week when I'm so exhausted that I literally remove my makeup and go straight to bed. No toner, no night cream, no under eye gel–nada. Of course, when I wake up in the morning, I 100% regret that decision. That's why I've become religious about using Alba 1913's Galenic Leave-On Mask. A quick rub down of this stuff before my head hits the pillow and I'm always amazed by how bright and luminous my skin looks the next morning.
Made with Vitamin A, Hyaluronic Acid, Marigold Petal Extract and Natural Shea Butter, this supremely hydrating leave-on, overnight treatment not only replenished moisture and oxygen over several hours, but it also helps even out skin tone. I can attest that it also leaves my skin so ridiculously soft that some days I don't even wash my face in the morning. I just let this stuff keep doing its magic.
If you've never heard of Alba 1913, you're in for a treat. It's the new beauty brand from Free People and there are so many incredible products. In addition to this leave-on mask, which is my absolute fave, I'm also in love with the Cleansing Micellar Water, which is super gentle, but effective.
If you need some new beauty treats for fall, this is the brand to splurge on. You'll be so happy you did!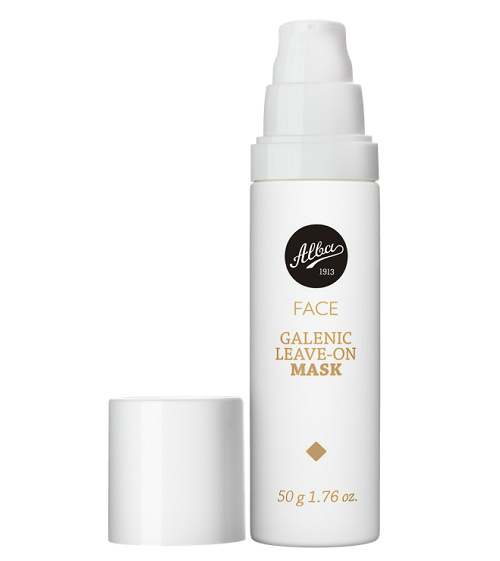 SHOP ALBA 1913'S GALENIC LEAVE-ON MASK NOW
Be sure to check out this yummy fall candle.
SheFinds receives commissions for purchases made through the links in this post.