Amazon lovers, have your credit cards at the ready! The long-awaited third annual Amazon Prime Day has finally arrived and, as per usual, this year deal's do not disappoint. For any Amazon newbies, Prime Day is a holiday-worthy 30-hour flash sale on over 100,000 online Amazon products exclusively for Amazon Prime subscribers. Don't have a Prime account? No problem. You can still sign up for a free 30-day trial to reap the sale's benefits. We picked out some of the best bargains so you can scope them out beforehand and easily get your hands on your favorite products when the sale kicks off today at 9 pm. EST.
New deals constantly get added throughout Prime Day, so have an Amazon tab open at all times on your laptop. Their spontaneous "Lightning Deals" offer discounts for a short amount of time with a limited quantity. Act lighting fast if you see one that catches your eye, and you can join the waitlist if the item sold out before you could snag it. You also need to download the Amazon app for the full Prime Day shopping experience. The app gives you a sneak peak of any upcoming sales an entire 24 hours before they go live. Go to "Today's Deals," then "Upcoming" to see for yourself. If you hit "Watch This Deal," you'll get a notification when the sale is active. Happy Amazon Prime Day shopping!
Technology:
Get your tech fix on a budget with some of these unbeatable, once in a lifetime deals.
Save $30 on Kindle for Kids Bundles, only $69.99
Save $30 on the All-New Fire 7 Kids Edition tablet, only $69.99
Save $40 on the newly released Fire HD 8 Kids Edition tablet, only $89.99
Save $15 on the Echo Dot, only $34.99
Save $30 on the Kindle Paperwhite, only $89.99
Save $20 on the Fire 7 Tablet, only $29.99
Save 50% on the Amazon Echo, only $89.99
Food And Drinks:
Now's your chance to stock up on ice cream and Gatorade! Get your grocery (and booze) needs taken care of for the week with Prime Day's food and beverage deals.
25% off Häagen-Dazs and Halo Top ice cream
25% off Gatorade
25% off 8-packs of La Croix
25% off produce, including strawberries, raspberries, and blueberries
Up to 30% off wine, beer and spirits in select cities
Beauty:
Sales on certain beauty products are already under way, but act fast. Select luxury beauty products are only discounted today until 5:30 p.m. EST. We repeat—do not dilly dally with these time-sensitive bargains! Treat yourself to a new eyeshadow or bite the bullet on that perfume scent you've been eyeing.
30% off AHAVA Dead Sea Mineral Body Kit
30% off Calvin Klein Deep Euphoria Eau de Parfum Spray
30% off BURBERRY Brit Sheer for Her Eau de Toilette Spray
30% off James Read Tan Tour Face and Body Sculpting Duo
Once the actual Prime Day starts, KISS Products, Inc. will launch an exclusive KISS Gold Series, which is a line of metallic and matte gold and rose gold hair products. The products will include a hair dryer, comb straightener, and brush that give your hair salon-quality treatments using anti-frizz technology.
Clothing And Accessories:
Many of us shopaholics already turn to Amazon for its extensive network of affordable clothes and accessories, so you'll have a field day when you see these Prime sales.
40-50% off Prime Exclusive clothing, handbags and more
30% off select clothing, shoes and more for men, women, kids and baby
30% off select Under Armour training gear
30% off select Adidas apparel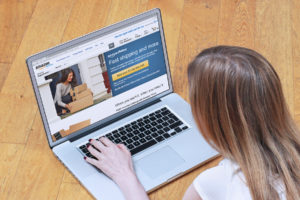 Check out the full list of upcoming Amazon Prime Day deals here.
[Photos: Shutterstock]