Amazon came out on top this past Black Friday! Business Insider reports that Amazon was responsible for nearly half of all online purchases made on Black Friday. That's over a billion dollars in just 24 hours! Insane, right? And that doesn't even include the numbers that the Seattle-based company made on Cyber Monday!
Although Black Friday and Cyber Monday are over, you might be rethinking some of your Amazon purchases, and you may have a lot of questions on how to return your items. Did you buy those shoes in the wrong size? Splurge a little to hard? Got straight-up buyer's remorse? Or, what if you want to return an Amazon item that was gifted to you? How exactly do you return gifts to an online department store, you ask? We broke down some key points from Amazon's return policy just for you. (Luckily for you, it does not include standing in a long line!)
Most new, unopened items shipped and fulfilled by Amazon can be returned within 30 days of the shipment date.
For the holiday season, items shipped and fulfilled by Amazon between November 1 and December 31 of this year can be returned up until January 31 of the following year.
If you are looking to return an item that someone else gifted you, even if wasn't originally marked as a gift, sign-in with your Amazon account and access Return a Gift. You'll need the gift's 17-digit order number that appears on the packaging slip. You can communicate with the buyer of the gift through this portal as well.
When you return an item purchased through a third-party Amazon seller, the item will be shipped back to them directly. Some third-party sellers have their own return policies that are different than Amazon's. Access Online Returns Centers to view the seller's return policy.
Return shipping can be made via

U.S. Postal Service, Any Carrier (like DHL of FedEx), UPS drop-off, UPS pickup or Amazon Locker depending on the item you're returning.
SheFinds brought you The Best Amazon Black Friday 2017 Deals You Don't Want To Miss. Now, let's see how many items actually made the best-selling list this Black Friday, according to Business Insider. Snag these items while you can, they're in-stock and some are still sale!
1. Echo Dot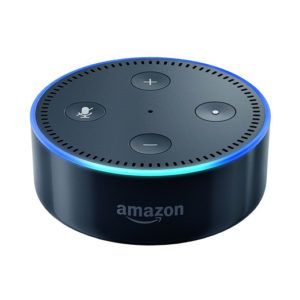 Echo Dot (2nd Generation) ($29.99, originally $49.99)
Watch out Siri, there's a new voice assistant in town. Meet Alexa. This voice-commanded device makes calls, sets alarms, plays music and much more.
2. Fire TV Stick
Fire TV Stick with Alexa Voice Remote | Streaming Media Player ($39.99)
This streaming media device allows you to watch thousands of channels and apps straight from your home TV.
3. TP-Link Smart Plug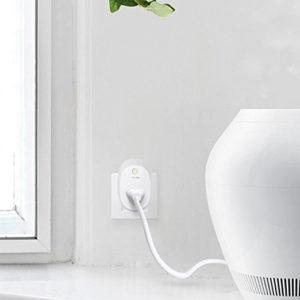 TP-Link Smart Plug (HS100) ($29.97, originally $39.99)

Use this smart plug to power your devices on and off from almost anywhere!
4. Instant Pot
Instant Pot DUO80 8 Qt 7-in-1 Multi- Use Pressure Cooker ($129.99)

This isn't your mom's crock pot. As its name implies, the Insta Pot really does it all. Sit back, relax, and let dinner cook itself.
5. 23andMe DNA Test
23andMe DNA Test – Health + Ancestry Personal Genetic Service ($149.00)

Trace your ancestry using your DNA with this at-home genetic service kit.
Loving these best-sellers? Then you should definitely check out this year's best-sellers from Target's Black Friday and Cyber Monday sales!
[Photo: Shutterstock]