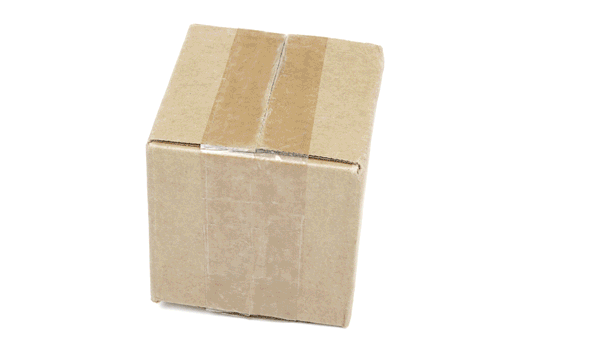 It's Free Shipping Day! Behold, Our List Of The 57 Best Places To Shop Today
Today is National Free Shipping Day -- the holy grail of online shopping. If you still have gifts to buy, you'd better do it right now, while the shipping is free and easy. Tons of sites are offering free shipping with delivery by Christmas Eve in the U.S., and luckily, we've rounded up 57 of our absolute favorite sites that are participating. Need gift ideas? No worries: we've got you covered, no matter what your budget. C. Wonder DVF Gap J.Crew Kate Spade Nordstrom Shopbop Zappos   Alloy.com Banana Republic Barneys New York Bloomingdale's Calvin Klein Charlotte Russe Earnest Sewn Express HSN Kohl's Land's End The Limited L.L. Bean Macy's Madewell Modcloth Neiman Marcus Old Navy Topshop Tory Burch Tracy Reese Singer22 Urban Outfitters 6pm DSW Endless  Shoes.com TOMS Bauble Bar Thomas Laine Zales Beauty.com Bliss World Sephora Stila Barnes & Noble Best Buy Overstock.com Target Bare Necessities Hanky Panky Spanx Shop our guides to the best sexy bras, winter fashion, and military jackets.
Forget Black Friday Lines (Ain't Nobody Got Time For That!) 85+ Sales To Shop NOW
It's here. The day of days — Black Friday 2012 — is upon us. If you're not a wake-up-at-6am-and-wait-in-line kind of girl, you've come to the right place. We found over 50 sales (on everything from Marc Jacobs handbags to under-$25 stocking stuffers) that are just as good, if not better, online. So curl up with a leftover turkey sandwich, and start clicking… 30% off at DVF with code SHEFINDSDVF Up to 50% off at Net-A-Porter 40-50% off at Nordstrom. Plus, every order ships for free! Spend $250, Save 20%; Spend $500+ save 25%;  Spend $1000+ save 30% at Shopbop with code BIGEVENT12 25% off everything at Madewell, plus free shipping with code TREAT 80% off at Bluefly, plus free shipping on orders over $150 with code SHIP150 Up to 50% off at  Zappos Up to 85% off at Last Call 30% off at Club Monaco 20% off everything at Piperlime Get free shipping worldwide at Ssense with code FREESHIPWW 20% off at All Saints Get an extra 25% off the sale at Anthropologie Get free shipping at Kate Spade, plus other deals Up to 40% off at Bergdorf Goodman Get free shipping to the U.S. & Canada at Cambridge Satchel Co.(a $25 savings). Plus, shop the new plum satchel today! 25% off at J. Crew, plus free shipping with code COLOR25 40% off at J.Crew Factory, plus an extra 15% off with code GIVEANDGET Up to 50% off at Bloomingdale's 20% everything at Alice + Olivia (including the sale!) 50% off outerwear and take an EXTRA 50% off the sale at Saks Fifth Avenue Up to 50% off at Rebecca Minkoff, plus free shipping Take an EXTRA 25% off the sale at Ralph Lauren, plus free shipping 30% off at Theory with code THANKS2012 50% off at the Reiss sale 35% off at Charm and Chain 20% off denim at Earnest Sewn Buy 2, get 15% off; Buy 3, get 25% off; Buy 4, get 35% off at  Baublebar Spend $300+ get 20% off, Spend $500+ get 25% off, Spend $750+ get 30% off at Tory Burch with code GIFTFORYOU 25% off at Banana Republic Up to 50% off at Old Navy 20% off select items at NARS 30% off at Vince Camuto with code HOLIDAY 20-70% off at Macy's 30% off at the Loeffler Randall sale 25% off at Steve Madden, plus free shipping with code GIVE25 30% off coats and knits at ASOS, plus free shipping (EXTRA 20% off with code BLACKFRIDAYBONUS) Up to 50% off at Topshop 40% off at Farfetch 50% off at Express 40% off full-price items at Ann Taylor and 25% off the sale with code THANKS 40% off everything at LOFT with code ENJOY  25% off full price items at C. Wonder, plus free shipping 40% off at Jessica Simpson 20% off select boots at Sorel Deals starting at $5 at Urban Outfitters Up to 65% off at Neiman Marcus Up to 50% off at Revolve Clothing 30% off at Splendid with code THANKS30 Get an instant $15 gift card with orders of $75 at Kiehl's, plus free shipping Up to 65% off at 6pm Tons of great deals at Target, changing hourly 500 Early Bird specials at Kohl's--starts at midnight, ends at 3PM CST Up to 50% off at Barneys New York 30% off at Rachel Roy  Up to 75% off at  The Outnet Up to 50% off at Bath & Body Works 50% off all outerwear & cold weather accessories at Calvin Klein, plus free shipping over $50 Great deals, like jeans for $10, bags for $2 and more at Forever 21 Shop the final sale at 7 for All Mankind Free shipping on orders over $150 at Coach Up to 90% off at Amrita Singh with code BLACK12 70% off new styles at Nicole Miller 30% off everything at Anne Klein  Up to 40% off at Bare Necessities  Take an EXTRA 15% off the sale at YOOX plus free shipping with code YOOXTHANKS 20% off + free shipping on orders over $50 at Shu Uemura with code WISH2012 Up to 50% off at BCBGeneration Bliss: Up to 50 percent savings on select luxury items. *Pop over on 11/23 for free (!) manicures, pedicures, and foot massages while shopping eBay's best on your smartphone or tablet. 80% off at Beyond The Rack, plus $10 off for new members with code SHEFINDS 50% off at Modcloth 15% off at Brooks Brothers, plus free shipping 20% off everything at Capwell & Co. Up to 50% off at Guess Up to 75% off at Hanky Panky 20% off at the Rebecca Taylor sale Take an EXTRA 20% off at Trina Turk 10% off at Hartstrings with code SHEFINDSBF 30% off plus free shipping at Lands End  $25 off every $100 spent at Henri Bendel, plus $25 splurge card with any purchase and free shipping 40% off at Levi's, plus free shipping on orders over $75 with code BLKFRI  30% off at Stylefly with code SHEFINDS30 30% off select styles at Linea Pelle with code LPBF30 15% off all maternity at Isabella Oliver with code SHEFINDS15 20% off at Swimspot with code SHEFINDS 15% off at K Kane with code SHEFINDS 60% off at Stylemint 30% off at Soludos  Bored at home today? Discover 10 DIYs to keep you busy, check out Rachel Zoe's favorite things, and loungewear you won't mind being photographed in (take notes for Christmas and Hanukkah!)
Love Loehmann's? Get The Code For Their Anniversary Sale – Today Only
Our love for Loehmann's runs deep--and so do the discounts. We're diehard Loehmann's fans and have the goods to prove it. Need proof? We've collectively scored: a Rachel Zoe sequin dress, Michael Kors coat, James Perse tees, Vince sweaters, Rag and Bone boots, Tom Ford sunglasses and Rebecca Minkoff sunglasses, and that's just off the top of our heads. This weekend, the Loehmann's e-commerce site is celebrating its first birthday - with an anniversary sale! Get 35% off all full-priced items--today only with code BDAY. You never know what you might find. HURRY: SHOP THE LOEHMANN'S ANNIVERSARY SALE NOW Check out more sales and deals, online sample sales and best find of the day picks, too.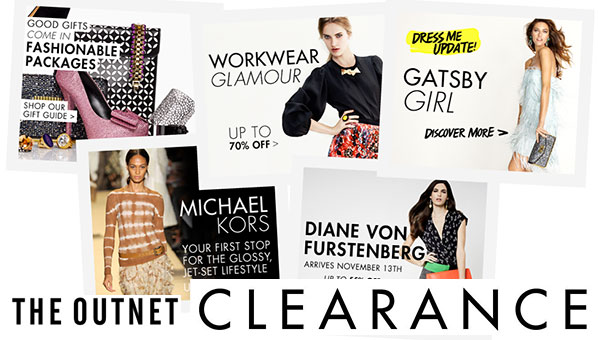 Proof Fashion Is A True Democracy: The Outnet's 85% Off Clearance Sale
Hurry! Unlike the election news cycle, this sale ends soon...  Proving high end fashion can be truly democratic, The Outnet, our favorite outpost for inexpensive designer goods, is throwing a kick-ass clearance sale. Whether you voted for Obama or Romney, I think we can all agree this sale is not to be ignored. From Diane von Furstenberg and Marc Jacobs to gorgeous tall boots, silk dresses and leather jackets, this sale is our jam. But don't take our word for it: see for yourself! SHOP THE OUTNET CLEARANCE SALE NOW Check out more sales and deals, plus get the latest on breaking fashion news, and grab yourself a cute pair of boots while you're at it.
Kate Spade x Keds Is Set To Launch This Spring: Are You Game?
Isabel Marant's wedge sneakers may be taking center stage lately, however, some things are always classics. Enter Keds, which has been teaming up with everyone under the sun lately, from Kenzo and Madewell to Steven Alan, Opening Ceremony and Happy Socks--now they've got a brand new partner, and it's one of our favorites --- Keds x Kate Spade. The mashup is what would be expected - polka dots and stripes with a smattering of gingham and hot pink. But we're not complaining--come spring, when they're due to launch, they're just the shoes we'll want to reach for to bring us out of the depths of winter. [WWD]  Expect these babies in stores come February - they'll be sold at Kate Spade and Nordstrom. Can't wait? We don't blame you: shop more cool sneakers, plus see our favorite gifts, and shop our favorite sales and deals.
Going Stir Crazy? Help Hurricane Sandy Victims By Cleaning Out Your Closet
Have you been glued to your TV for the past few days, like we have? It's mentally and emotionally exhausting, but we have an idea to put your cabin fever to good use. Well, there's something you can do. Combat cabin fever AND help Hurricane Sandy victims in one fell swoop, with our handy guide to doing a major closet clean out, with tips from our new book, Wear This Now. Whether you're stuck home from work, or are just itching to do something, anything...follow these tips and donate your castoffs to the people who really need it. Those clothes sitting in your closet can be put to good use! For where to donate, see the Salvation Army website. NOTE: While some donation sites discourage sending clothing for Hurricane relief because it's too hard to transport, you could donate to your local community instead, or sell your cast-offs on eBay and donate that amount.  Here we go: 1.  The first thing you need to do is to figure out exactly what your style is and what your body type is. Write it down in three words, tops. Keep it in the front of you mind when sorting through your items. If you're a grunge girl at heart, all those Peter Pan-collared tops probably won't stay in rotation. 2. Now comes the hard part: trying everything on! I'm not talking about your tried-and-true jeans and t-shirts, but anything you haven't worn in a year — barring any seasonal restrictions — is on the chopping block. When you throw something on, it not only has to flatter you, but it should also speak to your style. You should be able to imagine what you could pair it with. Here's the key: once it's on, give yourself 10 seconds to decide if it's a goner. Remember not to get too hung up on how much you spent on an item — you'll get more use out of it if you sell it to a consignment shop rather than letting it just take up valuable real estate in the back of your closet. 3. Once you have a pile of clothes on their way out (congratulations!), take a note from our new book, Wear This Now, and play fashion detective: what's the common thread? Are they all crew neck sweaters? Sling-back pumps? Dry-clean-only pants that are two sizes too big? Avoid these items next time you're shopping. 4. Speaking of clothes on their way out, here's a quick tally of things you should get rid of without a second thought. Trust. Anything owl themed, because let's face it — the moment is over. Poor fitting denim/blazers. These are the two biggest multi-taskers in your closet, so they should fit like a glove. Anything velour. Anything. Denim skirts, unless you're still in middle school. Harem pants. They're gone for good. More than one pair of sweatpants. One pair for sick days is enough — you need to save the precious real estate for the good stuff. Childish rain boots with anything printed on them have to go, too. Replace them with a pair of stylish rain boots that don't look like rain boots. Bridesmaid dresses. She said you could wear it again, but you can't. Light wash jeans. They were invented to make your thighs look fat. No one looks good in these (not even supermodels!). Cotton sweaters. They shrink and fade, so invest in cashmere or merino instead. If you're looking for inspiration on what to pick up for fall, take a peek of the best summer-to-fall outfits ideas, stock up on exotic snakeskin pumps, or ease your Fashion Week blisters with a pair of cap-toe flats.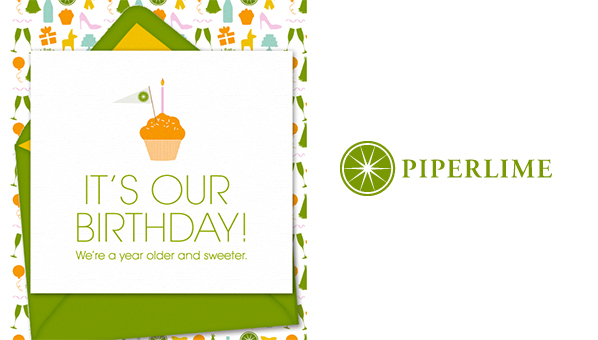 Today Only, Pick Anything You Want From Piperlime And Get 20% Off–We've Got The Code!
Tuesday is proven to be the most productive day of the week, which, at least on our end, means today has been pretty much insanity. Reward yourself for surviving the busiest day ever by celebrating Piperlime's Birthday with 20% off anything you choose. Better hurry, though: this offer turns into a pumpkin at midnight. Use coupon code H8HK9HCRDL at checkout, whether you've been eyeing a pair of J Brand jeans, Rachel Zoe's accessories line, or a pair of killer boots by See by Chloe, the sale is your choice--just like when your mom used let you pick the kind of cake you wanted for your birthday party. This is the red velvet of sales, pretty much. SHOP THE PIPERLIME BIRTHDAY SALE (Code H8HK9HCRDL) Get more deets on the best sales and deals still happening, plus all of our favorite fall trends, and staples, like leather jackets, skinny jeans and the best booties you've ever owned.
Surprise! Uniqlo Is Finally Launching E-Commerce, Starting Next Week
Phew! Finally! We've been wishing and hoping for this moment for ages. Not unlike when our flip-phone carrying dad made the switch to iPhone, this is a moment to celebrate. The last bastions of pure brick-and-mortar retail stores are succumbing to the allure of the internets, (from Club Monaco and Zara), Uniqlo, our favorite Japanese retailer announced to WWD today that they will launch e-commerce in the U.S. sometime next week. And just in time for the holidays, the launch will include exclusive promotions, like online promotions like $9.90 Japanese engineered denim, and cashmere sweaters for $59.90. Now if only H&M would get their e-commerce act together, all would be right with the online shopping world. Tell us what you think: will you shop Uniqlo online, or would you rather experience the stores? Check out more: we've got a huge roundup of sales and deals today, plus see all of our favorite fall trends and bone up on even more fashion news.
Shop DVF's Fall Sale: It Doesn't Get Better Than This
Columbus Day weekend is upon us, but DVF is starting the celebration early, and we're letting you in on it first so you can get to it while the inventory is hot. There are few women I love as much as Diane von Furstenberg. A huge proponent of the wrap dress, her divine creation, I live for the way she makes getting dressed so easy. I mean, she created something that's as easy to throw on as a robe but that's as flattering as a tummy tuck. That's no small feat! And she's been able to expand her empire to other no-fail pieces--from shoes and pants to jackets and tops, this woman knows how to dress other women and make them feel amazing the whole day through. You can't say that for everyone. So do yourself a favor and shop the DVF Fall sale--grab something iconic, whether it be a flattering wrap dress, a pair of well-cut pants or shoes you'll get a million compliments on. Go ahead, celebrate early. We won't tell. SHOP THE DVF FALL SALE NOW 
Derek Lam Confirms An Upcoming Collaboration With Kohl's For Spring
Derek Lam has said he'd never do a collaboration unless it was "something new" which led to his experimental Derek Lam for eBay project last winter. Being picky must have worked out well for him, exposure-wise, because he's doing it again. This time, Derek Lam for Kohl's DesigNation is on the horizon. Launching this April, the line, filled with swimwear and women's apparel, will be priced between $36 and $98, and, here's the something new: it will be inspired by his recent trip to Brazil. (That said, we'll be expecting a string bikini or two!)  As all of Kohl's DesigNation collabs are intended to be inspired by designers'  trips around the world, we guess this fit the criteria for Lam. In other news, if you haven't heard, Narciso Rodriguez for Kohl's DesigNation, will hit November 7, and Rodriguez will use Istanbul as his muse. Are you into the idea of Derek Lam for Kohl's, or are you over the whole designer collaboration game all together? Tell us in the comments. Check out more: we've got the scoop on all of the latest fashion news (stay up to date, why don't you?) plus we've covered the hottest sales and deals, online sample sales and best find of the day picks.
Today's Barneys Sale Is A Total Treasure Trove–See For Yourself
Barneys, while one of our favorite places for window shopping, isn't always the place we go shopping on a regular basis. But that could change if these sales keep up. Check out amazing finds we uncovered... SHOP THE BARNEYS FALL SALE 2012  Then see more of our favorite sales and deals, online sample sales and best find of the day picks, too.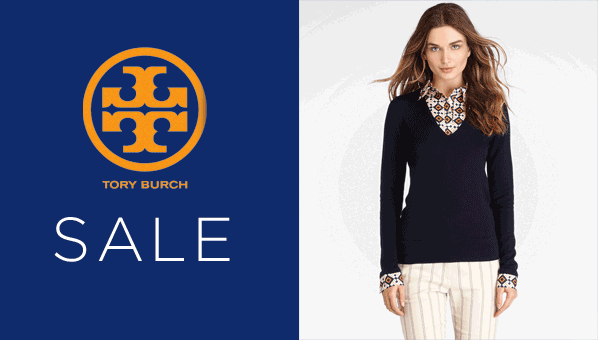 Reason #345 To Love Tory Burch: Her Pre-Fall Sale Is 40% Off And Fabulous
We feel like "pre-fall" just started, so we're totally excited that Tory Burch's Pre-Sale is already happening. Thanks, TB, for knocking down your prices! You've got to check out the sale--blouses with mixed prints to colorful trousers, an array of awesome pumps and bags galore, there's something for everyone. SHOP THE TORY BURCH SALE NOW Check out more sales and deals, online sample sales and all of our editors' picks in our best find of the day column.
Graphic Tees + Gap x Threadless = One Equation You Need To Be A Part Of
Here's what happened: Gap and Threadless came up with an idea to ask real people to submit their ideas for a new line of t-shirts for a Gap T-Shirt Design Challenge. The winners were chosen, and they came up with 27 really cool graphic tees (perfect for layering under leather jackets and blazers, if you ask us. Grab one--they're all on sale for $30. The best part? While they're made of that perfect Gap cotton blend, there's nothing basic about them. GET YOURS: GAP X THREADLESS TEE ($26) Check out more, from the best sales and deals to our fall preview, and of course the best booties, best cardigans and best sunglasses you need right now.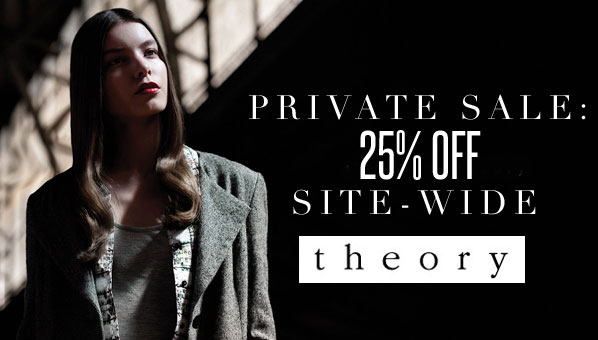 You're Invited To Theory's Private Sale, Happening Now
We scored an invitation to Theory's Private Sale, but what fun is that without someone to share it with? Feel free to go crazy - you get 25% off of everything (prices show up in your cart, for the record). Happy Shopping! ENTER THE THEORY PRIVATE SALE NOW Need more? Check out our entire list of sales and deals, online sample sales and get educated on what's really hot for this season with our fall preview.
Fend Off The Cold Shoulder: Cool Trench Coats Are On Sale At The Outnet
Do your future self a favor and get yourself a cool trench coat now--before the weather gets crazy--and get it on sale. The Outnet is holding a really amazing trench coat sale--from Gryphon to Edun and Calvin Klein Collection, you've gotta see these to believe them. Head on over. SHOP THE OUTNET SALE NOW Check out more - we've rounded up tons of sales and deals, plus the best leather jackets, booties and the best skinny jeans, too.
Kate Spade Sure Knows How To Strike Up A Conversation: Check Out These Shoes!
Let's face it: no one ever pulls you aside at a party and says approvingly, "What sensible black pumps you have on!" The shoes that get the real love are the ones that take a chance, like these pumps by Kate Spade. There's really nothing more fun that taking the pieces that are bedazzled and jeweled out of your closet for a night on the town or to a spectacular party.  Whether you're a wallflower or you need to be in the spotlight at all times, if you , here's a trick to remember: wear your prettiest, highest, most outlandish shoes: it provides an excellent ice breaker for everyone at the party. (And you play the part of  style icon for a moment.)  Everyone needs their 15 seconds of fame! These Kate Spade TK shoes are the life of every party. Grab a pair now before your size is gone! GET SOME: KATE SPADE CORINNE SHOES, $328 Check out more: we've got the best sales and deals, best find of the day posts and online sample sales.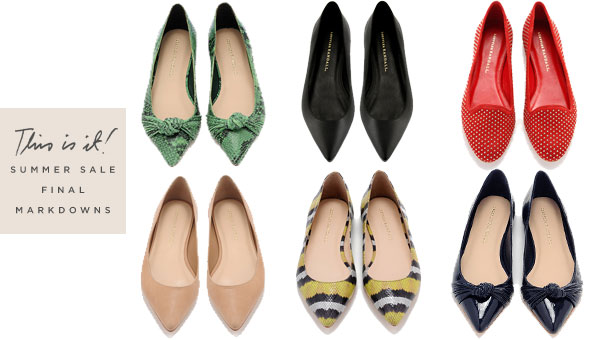 Loeffler Randall Knows Your Feet Are Aching Already: Shop The Flats Sale!
New season, new shoes, which means lots of blisters to go along with them. We propose giving your aching feet a break, post-Fashion Week. Get on trend with fall 2012's best flat shoe trend: pointed toe flats. Loeffler Randall must have heard us griping from our office, because now there's a whole slew of them on sale, from Loeffler Randall's Quinnie flats to a bunch of other styles that are classic and as close to perfect as you can get. Grab a pair before your size is gone! Shop more sales and deals, get in on fall's best trends with our comprehensive fall preview, and finish off your wardrobe with a new pair of skinny jeans, the best booties this year, and leather jackets that only get better with age.
What's Black And White And Chic All Over? This Must-Have Blouse.
If you're feeling rather uninspired at the start of a new season, here's a little tip to help you along. Invest in a few really standout pieces that aren't super expensive, but look like they are. ASOS is one of the best sites to find these items, so we did a little digging and came up with this beauty that will look amazing with black pants during the workweek, or with jeans of any color the weekends. Pair with funky pumps or your go-to flats and you look instantly pulled together, without even trying. GET IT: ASOS BLOUSE WITH PLEATED FRONT AND COLOR BLOCK ($59.36)  Check out more: we've got the best sales and deals all of this season's greatest trends in our comprehensive fall preview.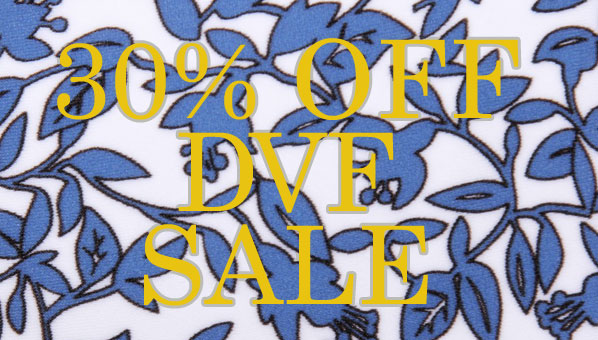 Monday's Really Looking Up: Behold, Diane von Furstenberg's 30% Off Sale
Diane von Furstenberg's wrap dresses are famous for a reason: not only do they fit every woman's figure perfectly, but they also fit into your lifestyle. From work to after dinner drinks to brunches and bridal showers, and beyond. Don't have one yet? Get your own now--during the 30% off Diane von Furstenberg sale. Check out more: we've got tons of sales and deals, online sample sales and best find of the day picks.
Meet Your New Flats: Tory Burch's Colorblock Driving Shoes
Why not trade in your ballet flats for a fresh pair? We're obsessing over these classically preppy Tory Burch Tumbled Leather Casey Driving Shoes. They add just the right amount of pop to your jeans or printed pants and they're on sale. How can you resist? GET YOUR OWN PAIR: $192.50 from $275 at TORY BURCH Shop all of our favorite sales and deals, online sample sales and more of our fave shoes, from the best nude pumps and best booties, cool sneakers to desert booties and over the knee boots.
Rachel Bilson Launches A Line Of Fall Handbags With Shoemint
Fashion has fully embraced technology--so much that we can reach our fave designers on Twitter, find out about exclusive sales via Facebook, and even sync all of our fashion week invites into one list. Shoemint took it to a whole new level, though, by launching a new line of Shoemint handbags with Rachel Bilson and her friend and stylist Nicole Chavez and giving exclusive access to a select number of fashion bloggers, who posted photos of themselves with the bags with the new app you've gotta try, Pose. The bags are completely adorable, and totally easy to integrate into your own wardrobe, with a bonus: they're only $78. GET YOUR SHOEMINT HANDBAG NOW  Check out more: we've got tons of shoes, clutches and jeans we're lusting after for fall.
These J.Crew Invitation Clutches Are Ready To Party. RSVP Now.
J.Crew's accessories are spot on this season, but our absolute favorite piece if we had to pick (luckily it's just a hypothetical) are these J.Crew Invitation clutches. You know how we feel about the color block trend (obsession) so this is a way to infuse it into your wardrobe every night. The hardest part is choosing which color. GET IT: J CREW INVITATION CLUTCH ($118 from $158) Check out more of our faves, from the best sales and deals to 2013's best handbags and the best booties for fall.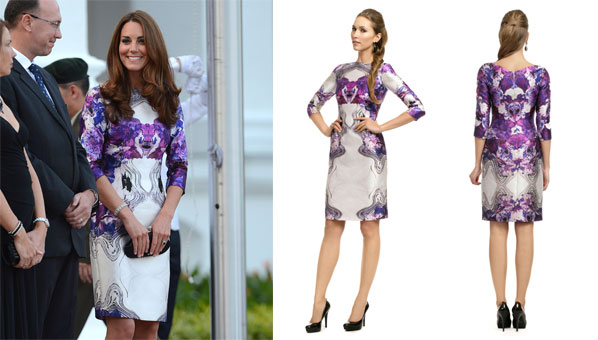 Love Kate Middleton's Prabal Gurung Dress? Now You Can Rent It!
Ready to have your mind blown? The Prabal Gurung dress Kate Middleton stepped out in yesterday in Singapore is available to rent on Rent the Runway. You don't even need to have a fairy godmother anymore to be  a Duchess for a day (or four).  For a much-more-manageable $275, as opposed to the $1995 retail price, you can wear Kate's awesome Prabal Gurung dress. She's in good company, too: Sarah Jessica Parker, Amanda Seyfried and socialite Nell Diamond have also been spotted in the same sheath. (See photos here.) Recreate the look exactly the way Kate wore it, or put your own spin on it. Tell us in the comments-- how would you wear it? RENT IT: PRABAL GURANG PURPLE PSYCHEDELIC FLORAL SHEATH Check out more of the latest Kate Middleton style news, shop today's online sample sales and this week's sales and deals, too.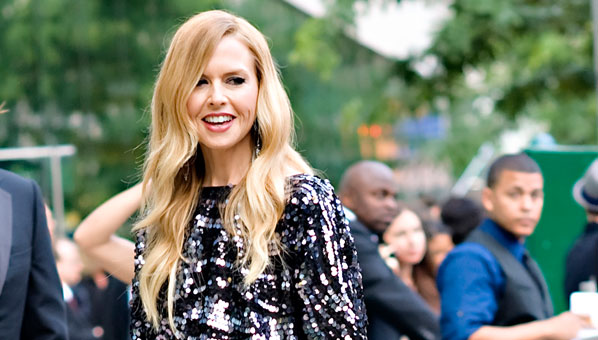 This Is Major: Rachel Zoe Will Open A Blow Dry Bar In New York City
Like Rachel Zoe doesn't have her bejeweled hands in enough projects, (just last week, she told us her Bravo show, The Rachel Zoe Project was renewed) and now she's just announced her newest venture--a blow dry bar in New York City. This is one of the biggest beauty trends to rock the nation: a hair salon dedicated solely to gorgeous blow-outs. Yep, that's right - no cuts, no color, just big round brushes and an army of blowdryers. If you've ever found yourself envying Rachel Zoe's signature hair, a la her vivacious hairstylist, Joey, this is right up your alley. Rachel Zoe's hair salon, dubbed "DreamDry," will debut in New York City's Flatiron neighborhood later this year, according to People. Zoe says the concept will focus on "unprecedented, highly personalized services," leading to the "ultimate blowout." While currently, blowdry bars Blow and DryBar are leading the trend in New York City, Zoe says her new salon will "take the blow-dry concept to the next level," adding, "We're in the final stages of developing some amazing programs and technologies that will be totally unique to the overall DreamDry experience." According to Zoe, DreamDry will eventually expand outside of New York City. Big news for all of us crazed Zoe fans! Stay tuned for more updates. Check out more fashion news, today's sales and deals and  our favorite beauty trends, too.
Business In Front, Party In The Back: Meet Aquazurra's Hot Fall Boots
How hot are these boots? If you're serious about making a statement this year, and you have the moolah to back it up, these are the perfect pair. They're a gorgeous black in the front, but, surprise, the heel is a cool cobalt. You're guaranteed to see people on the street doing a double-take. Go ahead, take the color block trend to a new level. SHOP: AQUAZZURA CZARINA KNEE HIGH BOOTS Check out more: we've got the best fall boots, the best booties, more of the best find of the day picks and all of this week's best sales and deals.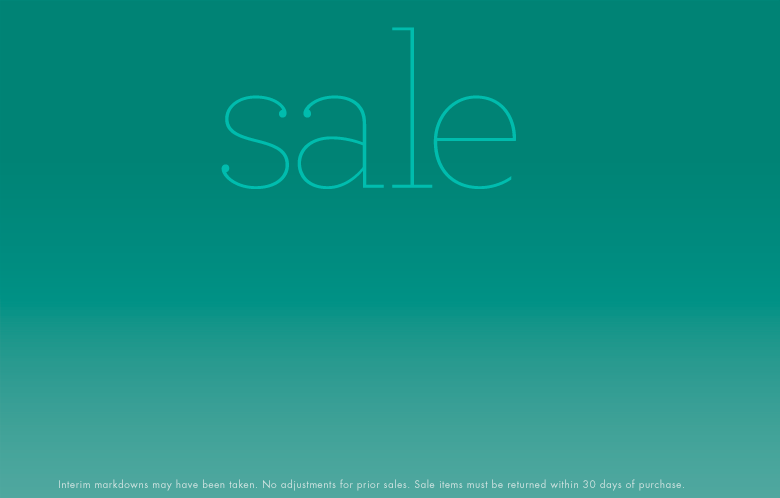 Whoa: Fall Staples Are Already On Sale At Neiman Marcus (!) #TGIF
Fashion Week is here and so are so many amazing sales, surprisingly. One of our favorites, though, that you need to know about, is the Neiman Marcus Sale. It's chock-full of rain boots, jackets, jeans and cozy sweaters. Pretty amazing, despite the fact that it's the first week of September, no? Sizes won't last long, so why take the chance? PLUS: Get free shipping with coupon code NMSHIP. SHOP THE NEIMAN MARCUS SALE RIGHT NOW Stay up on all of this season's trends with our fall preview, get the full list of all of the best sales and deals happening, plus see editors' picks with our best find of the day column, updated, well, daily.
Cap Toe Flats Are The Answer To Your Fashion Week Blisters
It's only been a few days of Fashion Week events--from IFB to Lucky FABB and Fashion's Night Out--and guess what? Our feet are already exhausted and sick of heels. Here is the solution: a pair of super chic flats that are guaranteed to gain compliments and are easy to walk in, obviously. No one will even notice the missing heel, and you'll be able to make it to the after parties! SHOP: MESSESA METAL CAP TOE FLATS ($195) Check out more of our favorites in our best find of the day column, plus peruse the best sales and deals happening. Don't forget to check out our fall preview to find out what you need to add to your closet this season - it's easy, promise!
Today Is Not The Day To Procrastinate: Intermix's Warehouse Sale Ends Soon!
There's so much happening right now: New York Fashion Week, Fashion's Night Out, even Labor Day sales are still going on. But the Intermix Warehouse sale is fleeting -- it ends today -- so stop what you're doing and check it out. You can take an EXTRA 50% off sale items, which is practically unheard of for these designer pieces. Don't miss out: there's nothing worse than a fashion regret that won't go away. That means Elizabeth and James, starting at $59, and DVF and Rag & Bone for under $100, among others. Do it! SHOP THE INTERMIX WAREHOUSE SALE NOW Check out more sales and deals, online sample sales, our fall preview and all of the fashion news you can handle.
This Blouse Will Totally Get You Photographed At Fashion Week
Fashion Week is here! But what to wear without breaking the bank? We'll let you in on a little secret--it's not about how much you spend or even about your entire look. The most important thing is that the top part of your outfit is interesting. After all, that's what everyone sees. If you're front row, it doesn't hurt to wear an eye-catching pair of pumps either. (Side note: Today, I went to the Lucky FABB conference wearing neon cap toe pumps and it felt like every single person there stopped me to compliment me on them.) This blouse hits the mark, though, in terms of being fashion-forward and attention-getting, without being too much. It's black and white, pleated and with a slight peplum that makes it look expensive--but it's only $60.36! Can't beat that. Get one for yourself. SHOP: ASOS BLOUSE, $60.36 Check out more: we've got a best find of the day that goes up daily, plus see our favorite sales and deals still happening. Bone up on Fall's trends with our fashion preview, too.
Anthropologie's Sale Is Filled With FALL Pieces (Yep, You Read That Right)
There are so many sales happening at this time of the year (see our roundup of Labor Day sales still happening if you don't believe us) but who needs another pair of sandals or shorts if you don't happen to live in L.A.? Not us! The Anthropologie Sale is the exception to the rule - it's filled with moccasins, drapey cardigans, even pants, and the prices are 50% off the regular price tags. Sizes are selling out, though, so hurry! SHOP THE ANTHROPOLOGIE SALE NOW Check out more sales and deals, online sample sales and best find of the day picks, too.
The Perfect Combination Of Casual x Pulled Together: Urban Outfitters Plaid Tops
The weather is changing, which means we're going to start layering again. But you don't have to dive right into the sweater pile just yet--ease your way in with a really awesome plaid top that exudes a bit of effortless chic especially for weekends. Pair with dark denim, grey jeans, leggings or black jeans, plus booties, desert wedges and cool sneakers. It's comfortable, cool and seriously easy--might want to consider getting one in every color. SHOP: BYCORPUS BURNOUT FLANNEL SHIRT ($59)  Check out more: we've got so many more best find of the day picks to check out, plus sales and deals and online sample sales, too.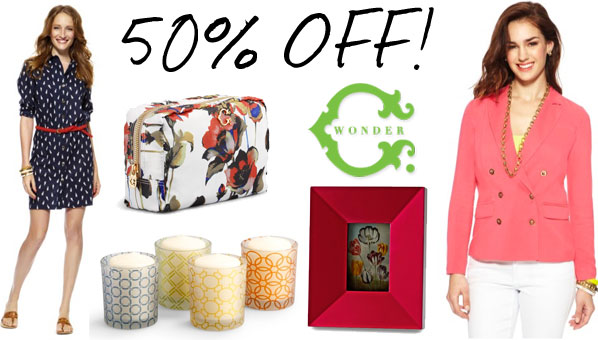 C Wonder Knows How To Honor Summer: By Having A Blowout Sale, Obvs
I'm just as bummed as you are that summer has pretty much ended. Sure, we'll have some nice September days before the leaves start falling, but there's nothing quite like the carefree feeling that summer brings. You know what lifted our spirits right back up, though? C Wonder - the place where it's always happy and cheerful and everything is a saturated preppy color or a cool print. C Wonder's End of Summer sale isn't just all about clothes, either. It's filled with tons of pieces for your home, like ikat dinnerware and throw pillows that look like a million bucks. Stock up now! SHOP THE C WONDER END OF SUMMER SALE NOW Check out more sales and deals (there are so many Labor Day sales still happening) plus, don't forget to bone up on your fashion news, and our fall preview!
These Boots Are Crucial For Looking Cool This Fall (Plus, They Go With Everything)
Come fall, we always head directly to Topshop to check out their shoe offerings. They always have some of the best shoes, and everyone seems to know it, because the sizes never last. This year, we have our eyes on these stacked heels - the Topshop Arielle booties, $180. Not only can we see ourselves wearing them with leather pants, maxi dresses and maxi skirts, but they also look cool with black jeans on the weekend, gray trousers for work--they even look cool with mini dresses for date nights. One pair, so many possibilities: these are true keepers. SHOP: TOPSHOP ARIELLE BOOTS ($180) Check out more: We've got the best sales and deals, online sample sales, more best find of the day picks and all the fashion news that you need to know.
40 Insanely Good Labor Day Sales: You NEED To See These To Believe Them
We did the work for you. You deserve a little something to celebrate the fruits of your labor today. We've rounded up all of the best Labor Day Sales 2012--here's a list of 40 whopping  online sales you need to know about right now: 30% off at Tory Burch. 70% off at Shopbop. Take an EXTRA 25% off at Anthropologie. Up to 70% off at The ASOS Outlet. Shop the final sale at J.Crew and get free shipping with code FREESHIP. 70% off home goods at Dwell Studio. 40% off at Kate Spade. 70% off Sperry Topsiders and more at Nine Westat 6pm.com. Take an EXTRA 30% off at the LOFT  sale. 50% off at Piperlime. 50% off at Endless. 50% off at Loeffler Randall. Take an EXTRA 40% off at Rachel Roy. 65% off the sale at Neiman Marcus. 40% off at Bloomingdale's. Up to 70% off at Barneys New York. 70% off at the Boden clearance sale. 40% off shoes at the Nordstrom clearance. 50% off at Mango. 40% off at Saks. Tons of deals on rented dresses at Rent the Runway. 70% off at The Outnet. 25% off boots, jeans and shirts at Madewell, plus free shipping.  50% off at Topshop. 50% off at Calvin Klein. 80% off at YOOX. 50% off at Uncommon Goods. Up to 60% off at Urban Outfitters. 30% off at  Old Navy. 25% off everything at Land's End.  30% off at Zappos. 30% off at Express. Check back all weekend for all kinds of cool sales at Amazon. 50% off everything at Spiegel. Take an extra 15% off at Macy's, plus stay tuned for  more savings throughout the weekend. 50% off at C.Wonder. 15% off at Delia's with code WKEND15. 50% off at BaubleBar. 75% off at Thomas Laine. Buy one get one free at The Body Shop. Check out more: we've got the best fashion news, up to date trends in our fall preview, and this week's best online sample sales, too. Check out more of this week's best sales and deals, best find of the day picks and all of our favorite trends, too.
The Ultimate Bad-Ass Fashion Week Accessory? A Leather Peplum Belt
Wondering what to wear to Fashion Week? It doesn't have to be super hard -- in fact, it's really just about a few eye-catching accessories that will help you stand out from the pack. I'm loving this leather peplum belt--it's an awesome silhouette that you can add to any dress, top/pants or top/skirt combo for some major drama, and plenty of compliments. Can you believe it's under $45?! GET IT: ASOS LEATHER PEPLUM BELT Check out more...we've got your guide to the latest and greatest sales and deals, online sample sales, more best find of the day picks, and of course, our infamous fall preview, which you need to see now.
Rebecca Minkoff's Endless Summer Sale Is 70% Off, But Hurry, It Ends Tomorrow…
We're crazy for Rebecca Minkoff: her signature edgy designs and beautifully made leather handbags are what really do it for us (not to mention the signature MAC bags everyone loves so much). We are so psyched to tell you guys about the Rebecca Minkoff Endless Summer sale--it's a dream come true. Choose from iPhone cases that start at just $15 or go for an investment piece like a pair of gorgeous heels or a handbag you'll get a ton of mileage out of. There's also an incredibly chic ostrich-embossed laptop case, the sequin Becky jacket as seen on Giuliana Rancic, and her signature Mini and regular sized MAC bags, which start at $110. We dare you not to fall-head over heels - for this sale. SHOP THE REBECCA MINKOFF SALE NOW Check out more: we've got tons of sales and deals still happening. Catch up on the latest fashion news, and check out all of our best find of the day picks, too.
Sigerson & Morrison Are Designing Shoes Again–For Anthropologie!
This is big: Miranda Morrison and Kari Sigerson, fashion's shoe darlings and celebrity faves, are back on the scene, with a capsule collection for Anthropologie. The line, entitled Pied Just, is comprised of kitten heels, architectual booties and boots for fall in gorgeous suedes (including a saturated crimson we're over the moon for.)  Prices are even sweeter, starting at $116 and topping out at $289. A little background: this all on the heels of a big fallout--Sigerson and Morrison sold their infamous company to Marc Fisher Footwear in 2006, and were later fired from the thriving company they created. To make matters worse, they had reason to believe Marc Fisher was copying their designs and selling them for less under cheaper labels. So needless to say, we're super psyched to see these shoe geniuses back at it--and teaming up with one of our favorite brands. Get on it! SHOP THE ENTIRE PIED JUST LINE AT ANTHROPOLOGIE Check out more of our best find of the day picks, along with sales and deals you need to know about and even more fashion news.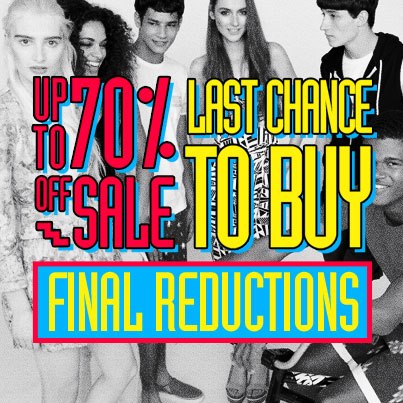 You Need To Spend Your Lunch Break At The ASOS Sale: 70% Off Final Reductions!
There are lots of end-of-season sales happening right now, but nothing quite hits the mark like this ASOS Final sale. It's so good, we're recommending you drop everything to shop it. It's the last chance to buy! SHOP THE ASOS SALE NOW Check out more sales and deals still going on, plus all of this week's best find of the day picks and catch up on the latest fashion news, too.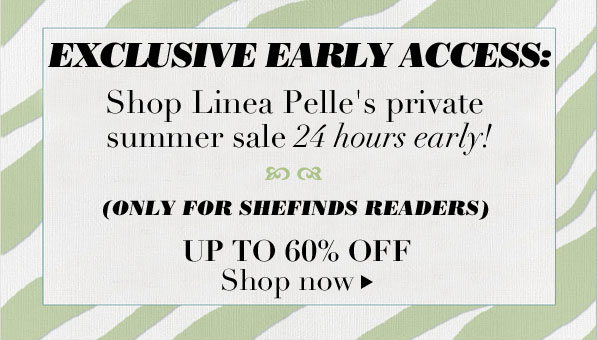 EXCLUSIVE: Get Access to Linea Pelle's Super Secret Private Sale 24 Hours Early
Lucky for you, we can't keep a secret to save our lives. We have 24 hour access to Linea Pelle's private summer sale, we have to share it with you, loyal readers. Accessories are the key to fall - handbags and belts, especially-- and these are not only gorgeous, buttery leather and totally on-trend, but they're all up to 60% off. It ends Thursday, so get in on it while the goods are hot and while no one else knows! Don't say we never did you any favors... SHOP THE LINEA PELLE SALE A DAY EARLY! SEE OUR FAVORITES Check out more sales and deals, find the perfect pair of pumps, your new handbag and all of the jewelry you could want, plus, don't forget to peruse our fall preview.
Shopbop Got A Redesign–And New 70% Off Markdowns. Happy Monday.
Monday blues, begone. Our favorite online retailer, Shopbop,  not only got a redesign (it's MAJ!) but there are tons of new styles added to the Shopbop End of Season sale. Yep, 70% off the stuff you lusted after all summer. But there's good news! You can wear most of it into fall. Get going! SHOP THE NEW SHOPBOP SALE NOW Check out more sales and deals, online sample sales and best find of the day picks, too.
10 Things No Self-Respecting Woman Should Ever Have In Her Closet
We wrote a book--did you hear!? It's called WEAR THIS NOW: Your Style Solution for Every Season and Any Occasion, published by Harlequin, and it's going to be in bookstores next week (!) The average woman spends a whopping two years of her life standing in front of her closet, wondering why she can't find a single thing to wear, so our book is a reference to keep on hand during those epic closet stares. Here's an excerpt, especially for you. If you've got these in your closet, it's time to say goodbye. Your closet will have more room for better things! (See our sales and deals section for help on that.) 1.White T-shirts with any holes or stains, including yellowed underarm stains--No, you are not allowed to wear them to the gym or even to sleep in, however, you can use them as rags if you must! 2. Anything with polka-dots--Even if they come back in season briefly, they never last, and more often than not, you end up looking like a 5-year old in them. Don't bother. 3. Sweatshirts--you are allowed to keep ONE college sweatshirt for the homecoming game. Ditch the rest. 4. Light-Wash jeans--They will always make you look fat—it's a universal truth. 5. Mom Jeans that are high-wasted and tapered--They may be comfortable, but if you've ever seen a makeover show, you know everyone looks like crap in them 6. Sweatpants with anything written across your butt. 7. Bridesmaid Dresses--even though she said you could wear it again, you can't. 8. Free employer t-shirts, baseball caps, sweatshirts (see #3) – no one cares that you were on the 2011 super team marketing launch. 9. T-shirts that hit above the hip. 10.  Cotton sweaters--They stretch out and fade. Go for cashmere or merino wool. If you've got 'em - toss 'em - they're not doing  you any favors! Get more insider tips from WEAR THIS NOW, by SHEfinds Founder and CEO Michelle Madhok and SHEfinds Senior Editor, Eileen Conlan.
Think You Can't Afford A Designer Bag? Clearly You Haven't Seen The Piperlime Sale.
From Rachel Zoe and Rebecca Minkoff to Marc Jacobs - this sale doesn't discriminate! Take advantage of the end of season slump, when retailers need to get summer stuff off of shelves ASAP by adding to your handbag collection. Is there anything that screams "summer" about these bags? Nope. Use them all fall and all through the year. See more in the slideshow, and shop the entire Piperlime End of Summer Sale now. WE DID THE WORK FOR YOU: SHOP OUR FAVORITES IN THE SLIDESHOW Check out more: we've got the best sales and deals of the summer all rounded up for you (how easy!) plus, we're sharing which trends are going to be huge in our major fall preview.
The Only Black Swimsuit You Need: Yep, It's A Bikini.
Hear me out before you start telling me you can't fit into a bikini. This is no ordinary bikini: this is a retro bikini--it's got a flattering cut made especially for curvy girls, a la Marilyn Monroe and other pin-up princesses we love. If you haven't exactly gotten to a gym this year, no need to stress. In fact, it's totally ok to get fries with that, because this Topshop retro bikini is your saving grace. Can't knock it 'til you try it.  GET IT: TOPSHOP RETRO BIKINI, $64 Read how to look like a sexpot at the beach, see more best find of the day picks (and find out why they're so awesome) bone up on fall--it's coming soon!--with our fall preview, and shop all of this week's awesome sales and deals while you're at it.
Topshop's Final Clearance Sale: Last Call To Bulk Up Your Closet
Don't you love checking out what's on tap at Topshop? It's always trendy, rather affordable, and easy to wear, but it's even better when everything is marked down to ridiculously low prices during the Topshop Clearance sale. We're really good at justifying purchases as it is, but these barely make a blip on the credit card statement. Time to check it out. CLICK TO SHOP OUR FAVORITES FROM THE TOPSHOP CLEARANCE SALE Check out more sales and deals (there are TONS!) learn all about fall 2012's trends with our handy fall preview, and don't forget to check out our guides for the best hair removal techniques (we've tried 'em all) and cheap swimsuits.
Oprah And Rihanna Step Out Together–In The Same Sunglasses (Get A Pair!)
Well, isn't this an interesting duo. It's not every day you see Oprah and Rihanna just hanging out, in Barbados, wearing the same sunglasses like it's no big deal. What I love about this is it proves that the cat eye sunglasses trend is truly for everyone. We've got O, 50-something mogul in one corner, wearing the Charlotte Olympia for Linda Farrow sunglasses with matching green coordinating pants and a top, and then you have Rih-Rih, 20-something pop star, rocking hers with a youthful printed maxi. Since pretty much everything these ladies touch turn to gold, you can bet these will be sold out soon. While we can't join these two on their shopping trip (bodyguards are scary), we can get in on the fun by grabbing a pair of our own. They're still available... GET A PAIR: Charlotte Olympia for Linda Farrow Projects sunglasses, $371.85 Read more about Linda Farrow (personally, we're obsessed), shop all of the best sales and deals this week, and don't forget to bone up on fall by checking out our fall preview - everything you need to know is here!
Kate Spade's End Of Season Sale Is Just What The Doctor Ordered: Stock Up On Classics
The only good thing about summer coming to a (relative) close is the crazy-good deals to be had during all of the end of season sales. Kate Spade's sale happening now is no exception - in fact it's even better than the average sale because these styles are so classic, you can wear them into fall, next summer and beyond. Do your future self a favor and get in on this goodness now. SHOP OUR FAVORITES FROM THE KATE SPADE SALE Check out more from the fashion front lines: learn all about DANNIJO x Calypso St. Barth, find out the 5 handbags every woman should have in her arsenal, bone up on next season's trends with our fall preview, and weigh in on the Disney Nails trend happening now.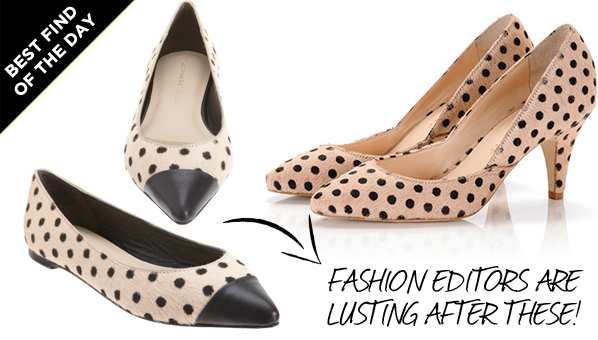 Loeffler Randall + Polka Dots = Fall's Most Wanted Shoes. Get Them Now.
From left: Loeffler Randall Natalie flats, $295 Tamsin pumps, $350 Each fall, there are shoes that get photographed like crazy, are in every magazine, at every major fashion week event and are on all of the holiday must-have lists, too. (Last year, it was all about the Miu Miu glitter booties.) Meet Fall 2012"s "It" shoes. Leoffler Randall hi the nail on the head with these whimsical polka dot beauties fashion editors have already scooped up. Better hurry! SHOP: GET THESE SHOES FROM LOEFFLER RANDALL NOW Check out more of our favorite trends, our extensive fall preview, plus all of this week's best sales and deals and online sample sales, and overnight bags. Catch up on the latest fashion news, too.
Meet The Most Versatile Dress You'll Ever Find: It's Under $30 (!)
Let us introduce you to our little secret. This ASOS Midi Body Conscious dress is like a chameleon in that you can style it 20 different ways. Dress it up, dress it down, wear it as a beach coverup in summer and layer on a leather jacket and tights when it starts to get cool. Not only is it the perfect dress for all of those accessories you have lying around, but it comes in three colors--and it's under $30. It doesn't get better than this, babe.  GET IT: ASOS MIDI DRESS, $26.51 AT ASOS That's not all: find out why we're obsessed with polka dots, pull an Angelina in high slit skirts, and don't miss the much talked about Barneys Warehouse sale --it's online!
Isabel Marant Sneakers Are Available For Pre-Order, But Not For Long: Step On It!
From left to right, Isabel Marant Beket, Isabel Marant Bazil and Isabel Marant Bird sneakers. Big news in the world of shoe-stalking: the much-talked-about Isabel Marant wedge sneakers (this season's best-selling shoes) which are flying off of shelves like crazy all over the world are now available for pre-order at La Garconne. Here's a promise: they will not last long, (as I type, there are limited sizes) so if you're dying for a pair for yourself, this is the time to order. Sound off in the comments:  These are the kind of shoes you either absolutely hate or really, really love. Where do you stand? For those of you willing to shell out nearly $700 for a pair--what's the appeal? How are you going to style them? For the rest of you who are left scratching your heads about why anyone would want to wear these (I admit, I'm one of them -- sorry, fashion gods!) tell us what you think! Check out more fashion news, read up on the Isabel Marant sneaker knockoffs and check out all of this season's best sales and deals.
Lose Yourself In Tory Burch's Dreamy Summer Sale: It's 40% Off!
Tory Burch Summer Sale 2012 to the rescue! She decided to surprise us all with a really juicy sale today, filled with to-die-for prints, gorgeous shoes, bags and accessories. Give yourself a little treat - you've been working hard this summer! Haven't gone on your big vacay yet? Even better: time to stock up. GET ACCESS TO THE TORY BURCH SALE NOW Check out more sales and deals, online sample sales and best find of the day picks. PLUS: Read up on breaking fashion news and get ahead of the upcoming trends with our special fall preview.