Well, isn't this an interesting duo. It's not every day you see Oprah and Rihanna just hanging out, in Barbados, wearing the same sunglasses like it's no big deal. What I love about this is it proves that the cat eye sunglasses trend is truly for everyone. We've got O, 50-something mogul in one corner, wearing the Charlotte Olympia for Linda Farrow sunglasses with matching green coordinating pants and a top, and then you have Rih-Rih, 20-something pop star, rocking hers with a youthful printed maxi. Since pretty much everything these ladies touch turn to gold, you can bet these will be sold out soon.
While we can't join these two on their shopping trip (bodyguards are scary), we can get in on the fun by grabbing a pair of our own. They're still available…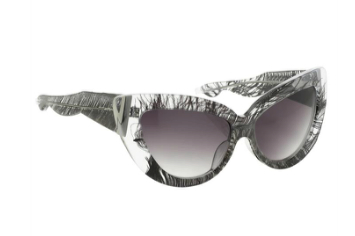 GET A PAIR: Charlotte Olympia for Linda Farrow Projects sunglasses, $371.85
Read more about Linda Farrow (personally, we're obsessed), shop all of the best sales and deals this week, and don't forget to bone up on fall by checking out our fall preview – everything you need to know is here!