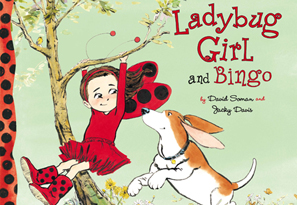 Today's Online Sample Sales for Kids
Editor's Pick: Penguin Books at The Mini Social Looking for a great deal? Check out our roundup of the best online sample sales for kids and moms. With our exclusive invitations--included in the links below--you'll have access to sample sales with merchandise for kids and moms-to-be that's marked down up to 90%. Check back every day for all the new kids sample sales. Here's what you should shop today: The Mini Social Nui Organics Penguin Books Kid Galaxy All sales start at 11 a.m. EST (more…)
Need a Modern Crib ASAP? This One Ships Tomorrow… For Free
Decorating a nursery can be stressful business, which is why we've decided to help you out this morning. Every mom knows the crib is the centerpiece of the nursery, so here's a gorgeous, modern baby crib that's sure to make a statement. It's made by Oggi Kossa and the white and brown colorblock panels are chic, without being stark. Even better, the crib comes with a convenient storage drawer underneath and it converts to a toddler bed once your baby is ready. (more…)
Giggle Founder Ali Wing Shares Her Top 5 Baby Registry Picks
Having a baby?  Congrats!  And while creating the perfect baby registry might not be as monumental a task as naming your baby, it can be just as stressful.  Which stroller is the best?  Which car seat is the safest?  Which baby carrier is the most comfortable?  And so on! So if you're a first-time parent and need a little help picking out the best items for your baby registry, look no further.  We asked Ali Wing, founder of Giggle and author of Giggle Guide to Baby Gear to share some shopping tips.  Behold: Ali Wing's top 5 baby registry picks (more…)

Found: Denise Richards' Skip Hop Diaper Bag
Her girls are getting so big! Check out Denise Richards with two of her daughters, Lola and Eloise, in sunny SoCal last weekend. Looks like a fun girls' day out.  And see that groovy diaper bag Richards is carrying? It's a Jonathon Adler Skip Hop diaper bag and it's on sale for $68. Cheap! (more…)
Quite Possibly the Cutest Angry Bird Ever…
The Flying Baby has been getting a ton of face time, but I think this Angry Bird baby for Swaddle Designs deserves some love, too.  He may not be flying, but that look of determination is just as awesome.  And he's so stinkin' cute it makes me want to buy up the entire line.  #AdvertisingWin. (more…)
Happy Birthday, Dr. Seuss!
Happy Birthday, Dr. Seuss!  Whether you're here, there or everywhere, celebrate the iconic children's author by reading your favorite Dr. Seuss book with your child.  Afterwards, and if he's old enough, watch The Lorax (it's out today!), and then keep the celebration going by shopping for these fun Dr. Seuss baby gifts. [slideshow] (more…)
Rachel Zoe's Baby Skyler in $230 Gucci Shoes… Discuss
His mama wears Gucci all the time, and daddy carries a Gucci diaper bag, so you can't be that surprised to see Rachel Zoe's son Skyler sporting Baby Gucci shoes. But $230 for a pair of baby shoes?  White baby shoes that are a magnet for dirt? That's just bananas, right? What do you think?  Sound off in the comments below. (more…)
Top 5: Green Diaper Bags–For Some Luck On-the-Go, Of Course
With less than three weeks to go until the official start of spring and St. Patrick's Day right around the corner, why not breathe some new life into your wardrobe with some color? Go green! Not only is it the color of good luck, but you'll have better luck spotting a green diaper bag than a black one. [slideshow] (more…)

Hurry! Take 30% Off Your Entire Order at Tiny Prints
Look who's a year older!  Happy Birthday, Tiny Prints, and to celebrate, take 30% off your entire order with promo code 8YEARS through 3/6. (more…)

Finally! Yo Gabba Gabba Vans on Sale
Time to bust out the Happy Dance because a bunch of Yo Gabba Gabba Vans are on sale at Zappos.  Choose from slip-ons, hi-tops and classic sneakers for toddlers and big kids, and if your little girl is so over Foofa and Brobee, they also have some really cute Hello Kitty Vans on sale. (more…)

Cute Kid Alert! Betty Draper's Babe in Blue
Who else is mad for January Jones' baby Xander? The adorable tot was spotted in L.A. yesterday smartly dressed in baby blue, and see his baby blanket? It looks like a My Blankee stroller blanket, and it's on sale for $40 (down from $150). (more…)

Must Read: M.O.M. (Mom Operating Manual)
You know what every busy mom could use now and then? A good laugh. And that's exactly what you get with Doreen Cronin's M.O.M. (Mom Operating Manual), a hilarious picture book that pokes fun at some of the joys of motherhood (ahem, sleep deprivation), and then offers step-by-step instructions on how to deal with them. (more…)

Win it Wednesday: Win Delta's New Ultimate Convenience Stroller
Happy Leap Day! We can't think of a better way to celebrate this extra day in February than by hosting a Leap Day giveaway.  That's right, folks.  One lucky reader will win the new Ultimate Convenience Stroller from Delta Children's Products, and winning it is as easy as telling us which color you prefer...pink or red. (more…)
Leap Day Deals You Don't Want to Miss…
How do you spend an extra day that only comes around once every four years?  By scooping up Leap Day deals and freebies of course!  For starters, Subway is offering a free cookie with every purchase, while Buca di Beppo restaurants are offering a special $29 meal deal for families. Not necessarily craving food?  Check out these other sweet deals for the family. (more…)
It's a Boy for Jennifer Garner and Ben Affleck!
Congratulations to Jennifer Garner and Ben Affleck. According to People.com, the power couple welcomed a baby boy yesterday, growing their brood to three. (more…)

Spring Forward with Colored Skinny Jeans for Baby…We Found Them On Sale
Your baby girl's future's so bright, she might as well look the part in the season's hottest trend: super-bright, super-fun colored skinny jeans.  OK, not the most practical when it comes to taking off for diaper changes, but they're so dang cute the few extra seconds will be worth it.  Oh, they're on sale, too. (more…)
Warning: Do Not Look at this Photo if You Plan to Co-Sleep
There are days when I wake up with a massive headache...even after indulging in seven hours of sleep.  Or I have an inexplicable pain in my back and I'm like...hmmm, I don't remember lifting anything heavy the day before. And then my husband showed me this picture he took late one night.  Yes, that is me sleeping and yes, that is a foot on my head...my daughter's foot, which is huge now that I take a closer look at it.  Call it a co-sleeping fail if you will. (more…)

Treat Yourself to Jessica Alba's Tory Burch Top… Or Some Reva Flats on Sale Instead
Jessica Alba can do no wrong when it comes to fashion, although her movie choices are another story.  Check out the stylish mom sporting Tory Burch's new Iriana silk top (AKA the right way to wear sailor stripes). You can get on board and buy the same top for $295, but if that's too much to pay for a top that your kid might ruin after one wear, how about treating yourself to these Reva ballet flats on sale instead. (more…)
Found: Mason Disick's Britax Car Seat…On Sale
Kim Kardashian recently tweeted this photo of her adorable nephew, Mason Disick, and he looks so comfy snoozing in his car seat.  Auntie, on the other hand, looks like she should have been nominated for an Oscar for Best Actress. But back to Mason.  If you zoom in, it looks likes a Britax Advocate 70 CS Car Seat, and I found it on sale for $296 (a savings of $84).  So if you're in the market for a convertible car seat that's reliable, durable, and can be used from birth to 70 pounds (yes, 70 pounds!), here's where you can get yours... (more…)
Top 5: Geeky Gifts for Genius Babies
Think your baby has what it takes to be the next Einstein or Steve Jobs?  Or do you just want to pass down your love of math, science and all things nerdy to your little one?  Then you'll adore these outrageously geeky gifts for genius babies.  Yes, there is such a thing as a Pythagorean Theorem Swaddle Blanket! [slideshow] (more…)
Bundle Up Baby in a Swaddle Designs Blanket (On Sale!)
I'm cuckoo for Swaddle Designs' Angry Birds baby blankets, but you know what else I love? Their Jewel Tone blankets. The rich colors look fresh and modern, and on a more practical side, the darker hues mask stains pretty well.  And it's easy to spot in pile of stuff when you're frantically looking for it to soothe your fussy baby. Oh yeah, they're on sale at Nordstrom! (more…)
Carousel Designs…Not Just Just Another Baby Bedding Company
There's nothing new about shopping for baby bedding online, but shopping for baby bedding at Carousel Designs? That's another story. Sure, they have everything imaginable to outfit the nursery in style--from sweet bedding, to coordinating drapes and decorative pillows--but that's just the beginning. Carousel Designs beckons you to channel your inner design goddess.  Not only can you design your own baby bedding--choose from over 300 fabric choices--but you can see how it looks in your 'virtual nursery' before you commit. (more…)

Jennifer Garner at Disneyland…What's Wrong with this Picture?
No, I don't have a problem seeing the very pregnant Jennifer Garner at Disneyland with her family. More power to her. Actually, my beef is with Ben Affleck. Seriously, Ben, your wife is going to give birth to your third child any day now, AND she's spending the day on her feet (which are probably swollen) at Disneyland. Come on, the least you can do is carry her backpack for her! (more…)
Etsy Sunday: Up, Up and Away
I'm so in love with this pair of hot air balloon mobiles from Etsy.  It's a fun, easy way to add whimsy to the nursery, and what baby wouldn't be amused with his favorite teddy bear floating dreamily above his crib before dozing off to sleep. Cuteness overload! (more…)
Don't Miss this Swede Deal…Buy 1, Get 1 Half Off Hanna Andersson Baby
When it comes to baby clothes, Hanna Andersson has perfected the art of making outfits that are cute, cozy and eco-friendly.  Like the items above--they're sweet without being too cutesy. So if baby is busting out of his latest batch of onesies and jammies, or if he or she is getting ready to take those first steps (they also carry some Robeez, Keen, and Umi shoes), get ready to shop because all baby items are buy one, get one half off through this Sunday. (more…)

Mama, Dada or Kiosk? What Was Your Baby's First Word?
Kiosk for baby's first word? In case you missed last night's hilarious episode of Up All Night, that was baby Amy's first word. Yes, kiosk as in the kiosk at the mall where her parents got their phone covers. Or was it 'Kia' like the car? So 'kiosk' or 'Kia'. It didn't really matter as long as Amy's first word wasn't 'Mama' or 'Dada'.  Why?  Because neither parent wanted to concede defeat over which name Amy said first...although I give the lead to dad, Will Arnett, who actually got something on tape. (more…)
Cute Kid Alert! Sarah Jessica Parker's Patagonia Twins
Pictures like this one of Sarah Jessica Parker's girls, Marion and Tabitha Broderick, make me want to have twins. But then I think of all the extra work (double diaper duty and, hello, breastfeeding two babies?) and that thought gets squashed right away. But back to the adorable girls. It looks like they're wearing Patagonia Kids Tribbles Jackets, and not only are they wind- and water-resistant, making them perfect for spring showers, but they're reversible too. Inside they're a soft, cozy fleece.  Double duty! (more…)
This Just In: JJ Cole Satchel Bag…And It Won't Break the Bank
The folks over at JJ Cole are seriously on a roll.  First, they added strollers to their lineup, and now they've added another diaper bag to love, the JJ Cole Satchel Bag. The roomy bag is loaded with 7 exterior and 4 interior pockets, and it includes a removable, padded shoulder strap, stroller attachments, and a coordinating changing pad. In other words, it's a steal at $70. (more…)
It's Official–Kourtney Kardashian Is Having A Girl!
Baby girl!  Mason is absolutely gorgeous and always dressed to impress, so can you imagine a baby girl?  The Kardashian girls will go nuts with her. And while she's not due until late spring, I've taken the liberty of picking out some birth announcements from Tiny Prints for her...I'm guessing she'll go with something super-girly. (more…)

Hurry! Petunia Pickle Bottom Diaper Bags for Under $100
See these three Petunia Pickle Bottom Touring Tote diaper bags?  They can be yours for under $100. Yep, they're all on sale for $92, down from $149, and if you're not too excited about the prints and colors above, no worries...choose from nine other lovely options. P.S. If you're more of a backpack kind of mom, the PPB Boxy Backpacks are on sale for $108. (more…)
Photos of The Flying Baby: You Have to See It To Believe it
And you thought your baby was special.  Check out these amazing photos of baby Henry (AKA the Flying Baby who's set to make his debut on The TODAY Show). [slideshow] (more…)

Sneak Peek: LEGO Recreates The Sydney Opera House
The LEGO Architecture series has already paid homage to landmarks such as the Guggenheim Museum and the Burj Khalifa, and their latest set will take you to the Land Down Under.  Behold, a LEGO replica of The Sydney Opera House, which will be available March 1st for $39.  Who else is excited? Need a LEGO fix right now? Shop the Architecture Series here >>> (more…)
This Just In: Timi & Leslie 'Louise' Diaper Bag Now Available
Feast your eyes on Timi & Leslie's new Louise Diaper Bag.  Yes, all those accessories--the insulated bottle holder with clip-on handle, stroller straps, detachable shoulder strap, mommy pouchette, and changing mat with wipes pocket--are included.  Sweet, right?  And if you're not too keen on the cloud blue, it also comes in brown and black. (more…)
Hilary Duff's Mustard Maternity Sweater: Love It or Hate It?
I hate to say this, since I'm a big fan of her maternity style, but I am not digging Hilary Duff's maternity sweater. It reminds me of newborn poop. You know...that seedy, mustard-colored mess that you get to clean up every few hours? I bet she won't look at that sweater the same way after her baby arrives! So Hil, let's stick to the maternity stripes that look so cute on you. No need to be covered in poop when you don't need to be. (more…)

It's a Miracle! Jeans That Will Help You Lose Weight…
Sorry, it's not what you think.  I haven't discovered jeans that will make you drop 10 pounds instantly, but I did find some really cute denim strollers from Bugaboo and Maclaren.  Perfect for all you new mamas out there looking to make a fashion statement (that will never go out of style, mind you), and if you use one to walk with baby every day and watch what you eat, you will lose that baby weight! [slideshow] (more…)

Be the First to Experience Zen…Bloom Baby's New Stroller Now Available for Pre-Order
Want to be the first in your neighborhood to have the Zen Stroller from Bloom Baby?  It's available for pre-order now exclusively at Giggle.  Aside from its eye-catching design and bold colors (a refreshing change, right?), it also boasts some impressive features that make it easier to travel with baby... (more…)
Video of the Day: YouTube Stars Rosie & Sophia Cover Nicki Minaj Again
OK, so the Nicki Minaj lyrics might not be the most appropriate for an 8-year old, but you gotta hand it to these Brit YouTube sensations, Sophie Grace and Rosie.  It's not easy to remember all the lyrics to a song...much less perform it in front of a live studio audience.  They've got talent. [youtube]http://www.youtube.com/watch?v=vPbY5ht6FtU&feature=player_embedded[/youtube] (more…)
Found: Selma Blair's Belle Baby Carrier (And It's On Sale)
Selma Blair's Orbit Baby Travel System might be too pricey for your budget, but her Belle Baby Carrier?  That's another story because we found it on sale.  Yep, for $90, you can carry your tot comfortably and keep your hands free...you know, so you can also carry your drink, keys, phone and baby's favorite toy and hat in your hands. (more…)
Hurry! Save Extra 30% Off Sale Items at Tea Collection
Two reasons to be happy: it's a short work week and Tea Collection is having a sweet sale.  Now through Thursday 2/23, use coupon code EXTRA30YAY and save an extra 30% off sale items.  See those Tea Collection dresses above?  They're all on sale for under $25.  Add the code, and you'll pay under $20.  Cheap! (more…)

Found: Honor & Haven Warren's Matching Armani Junior Tees
Gorgeous girls day out!  And while Jessica Alba's new business venture is all about affordable eco-friendly products, make no mistake...she's a celebrity...with money. Case in point? See those matching tees that Honor and Haven Warren are wearing? Guess how much they cost.  Would you believe they're $60 each, and that's the sale price--they're usually $110!  What makes them so expensive?  They're Armani Junior. (more…)
No Doubt Safety Comes First for Kingston Rossdale
Leave it to Kingston Rossdale to make safety look so cool. Check out the little trendsetter sporting a Raskullz Mohawk Helmet while taking his bike for a spin last weekend.  And while the helmet looks cute head on, it looks even better from the side.  See for yourself after the jump. (more…)
Guess Which Celebrity Dad Carries a $990 Gucci Baby Bag…
If you guessed Roger Berman (AKA Mr. Rachel Zoe), give yourself a pat on the back. Yes, $990 is an insane amount to pay for a diaper bag (that's like a year's supply of diapers!), but can you really expect him to carry anything else? Rachel would probably go bananas if carried anything else! (more…)
Hurry! Buy 1, Get 1 Free Sitewide at Carter's
There are simply way too many adorable baby clothes at Carter's, but that's not a bad thing, especially when they're having a huge sale.  Today only, buy one item and get a second one for free...yes, free!  And the second item doesn't have to be a duplicate item...just equal or lesser value. Start Shopping: carters.com (more…)
Etsy Sunday: Turn Off the TV and Get Crafty
What to do when it's raining or pouring?  Turn off the TV, gather the kids around the table and get crafty. This DIY kids' art kit in a bag comes complete with everything your kid needs to create her very own little family, including paint, brushes and seven wooden dolls ready to be personalized. And that's just the start. The fun continues when the paint dries and your kiddo has a new one-of-a-kind wooden toy. (more…)
This Just In: Big Bird and Oscar Robeez!
Here are two new reasons to love Robeez:  they've just added Big Bird and Oscar soft sole shoes to their lineup.  Woohoo!  Add those two to their Elmo and Abby shoes and you end up with a Sesame Street block party.  And how cute would it be to mix and match the shoes to teach baby a lesson or two about colors.  Gotta love Robeez... (more…)

Maple Bateman…And Other Food-Inspired Celebrity Baby Names
It's a girl for Jason Bateman!  The actor welcomed a baby girl, Maple Sylvie, last week and her unusual name makes her the latest member of the food-inspired celebrity baby name club.  See who she joins, and apologies in advance if you suddenly get hungry afterwards. [slideshow] (more…)
First Look: Mini Boden's Retro Fresh Spring Collection
Mini Boden never fails to make clothes that are bright and cheerful, and their spring collection is all that and more.  Just look at these insanely cute vintage poplin dresses for baby and you'll agree.  They're retro and fresh all rolled into one, and without giving my age away, they look like the dresses I wore when I was a baby...down to the groovy prints. (more…)
Deal Alert! Take an Extra 25% Off Sitewide at Disney Store
I know it's only been two months since the kids ripped into their holiday gifts, but a deal is a deal.  Now through Monday 2/20, save an extra 25% off sitewide at the Disney Store with coupon code HAPPY25.  The deal applies to toys as well as apparel and sleepwear, so if you're not yet ready to bring more toys home, your kids could always use a spare set of cute PJs. (more…)

'Toddlers & Tiaras' Mommy Makeovers (AKA Mommy & Me Look Fail)
I refuse to watch TLC's "Toddlers and Tiaras".  Nope, not gonna do it.  I can't watch adults push GoGo Juice (i.e., Red Bull mixed with Mountain Dew) on 6-year-olds and then make them prance around in hideous, inappropriate outfits. I figure the less people who watch it, the sooner it'll be cancelled. Anyway, I saw this promo shot for tomorrow's Anderson Cooper daytime talk show and thought...WTH? I am totally guilty of doing matching mommy and me looks with my daughter, but this is ridiculous. (more…)
Barbie Gets the Royal Treatment with William & Catherine Replica Dolls
Couldn't make it to to London to watch the Royal Wedding in person?  Well at least you can relive that day in the comfort of your own home with the help of Mattel. Yep, coming this April, they'll be releasing the Barbie Royal Wedding William and Catherine Doll Set just in time for the couple's first anniversary. But don't wait until April to get yours--they'll be long gone by then. They're available for pre-order now for £99, which is about $155.  Not cheap but hey, it's cheaper than that trip to UK you didn't make...and could even be an investment down the line. (more…)