Every beauty addict knows that BECCA Cosmetics's Shimmering Skin Perfector Pressed Highlighter in Champagne Pop ($38) is the top-of-the-line highlighter to give your face a long-lasting and refreshing glow. It was co-created by none other than Jaclyn Hill, one of the biggest beauty gurus on the planet, so obviously this highlighter was crafted to glittery perfection. But, it can be pretty pricey since one of these will set you back at just under $40. As much as we love this shimmery soft-pink highlighter, it can really do some damage to our bank accounts. But, when there's a will, there's a way to get a blindingly illuminating glow without emptying our pockets. These bargain-priced dupes, which can be found at your nearest drugstore or online, are strikingly similar to the real deal. They still have the pearly peach shade you know and love, and the best part is that they're all under $10! Check one of them out, or buy all three and really put them to the test. Either way, you'll be saving a lot of cash while shining bright like a diamond.
Wet n' Wild MegaGlo Highlighting Powder in Precious Petals ($4.99)
This peachy-pink shade is a perfect doppelganger to the original BECCA shade. Wet n' Wild, a beauty brand that's on the top of just about every drugstore beauty fan's list, is known for crafting some of the most shockingly perfect products for low price points. They basically rule the world of beauty dupes (just take a look at their Tarte Shape Tape dupe), and this highlighter only validates their makeup expertise even more. It's light, buildable, and has a warm golden pigment with a hint of a frost finish that is just so familiar to those of us that obsess over the BECCA Champagne Pop highlighter. And at an extremely low price point of just under $5, we'll be stocking up on these pretty little highlighters much more often.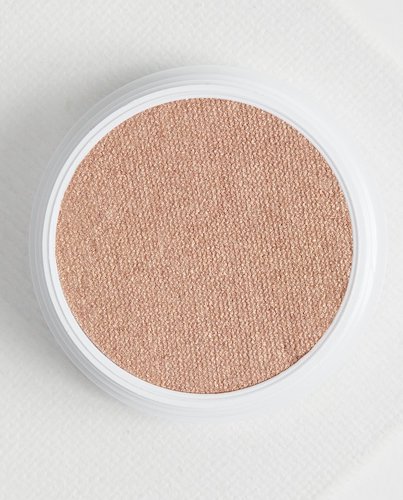 ColourPop Cosmetics Wisp Super Shock Highlighter ($8)
Here at SheFinds, we're BIG fans of ColourPop Cosmetics, and for good reason: their products are just too good to pass up! Their Super Shock Highlighter in Wisp has the same shimmery rose gold that BECCA Cosmetics's signature highlighter has, but we honestly might be bigger fans of this one. Why? Because it's not as overwhelming as it's pricier predecessor. While BECCA's is great for a night out, it can be a bit overbearing to wear during the day. But, ColourPop's formula is more natural-toned and allows you to add a light shimmer to your face without causing anyone to become blinded by glitter when they look at you. And since we're big fans of good makeup at a low price, this highlighter definitely goes at the top of our list of best beauty buys.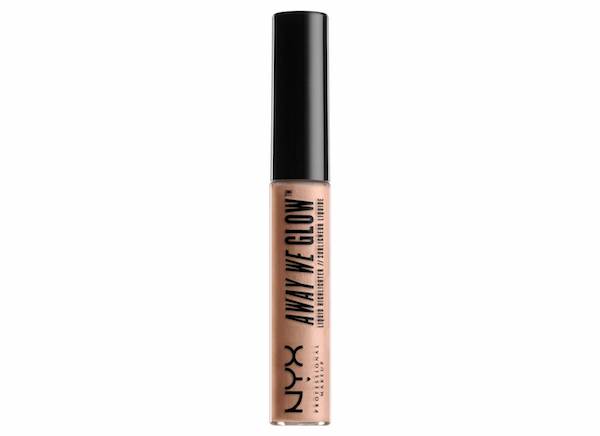 NYX Away We Glow Liquid Highlighter in MOONBEAM (sale $4.99, orig. $7)
NYX has built itself as one of the biggest beauty empires in the world with their top-quality makeup products at extremely low price points. So of course, they had to get on this list! Their highlighter is a gift from the beauty gods, with pigment that radiates similarly to BECCA Cosmetics's iconic highlighter at a mere fraction of the cost. It is a liquid highlighter, which tends to be denser and longer-lasting than most powder highlighters, so just a small swipe will have your face bright and glowing all day long. And you better buy one (or six) of these highlighters quickly, because they're on sale!
READ MORE: 6 Cheap Becca Highlighter Dupes With Amazing Reviews And Reputations