If lotions just aren't getting the job done when it comes to hydrating your skin, it may be time to switch to a body oil. And before you think greasy, oily mess, don't! The best body oils offer maximum skin nourishing goodness without any icky residue ruining your clothes and linens.
Want to give body oil a try? Start with the best body oils below!
Best Body Oils
Shoppers Choice: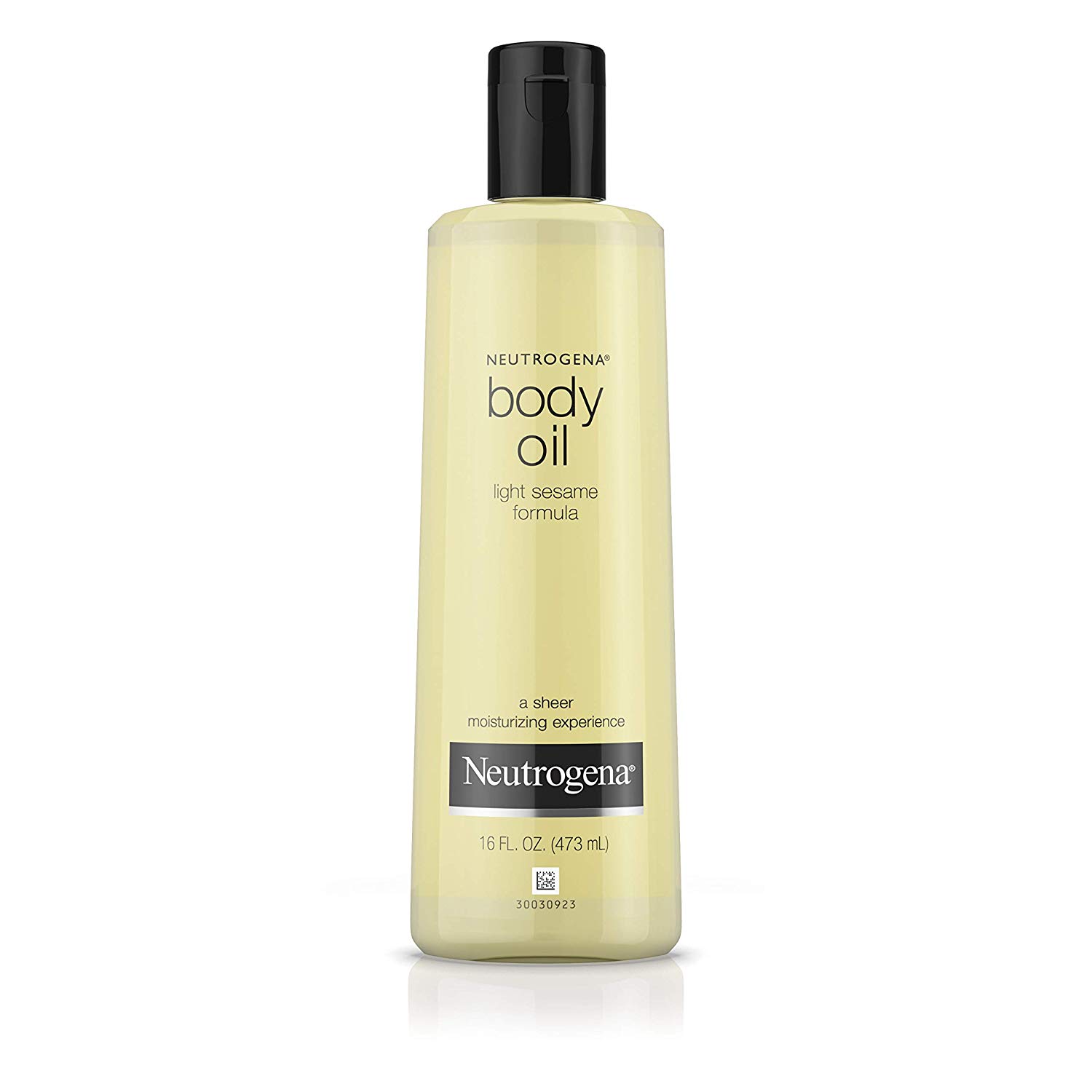 Neutrogena Lightweight Body Oil
Highlights: Light sesame oil formula provides nourishment for dry skin; help maintain skin's essential moisture without the heavy feeling of lotion; instantly vanishes into shower-damp skin, sealing in moisture
"This works great for me. I would never have tried body oil, but it was given to me by a friend, so there was nothing to lose if I didn't like it. I've had to experiment a bit to find the best system. I apply somewhat more than the "few drops" they instruct you to use, but I'd definitely recommend starting with a very small amount, because it's easy to go overboard. That being said, when used right it's actually less greasy than almost any lotion I've ever tried, and lasts much longer. I swear it even makes my skin softer over time, especially places like my elbows that tend to be dryer. The most important thing — and I cannot emphasize this enough — is to apply it *immediately* after you shower. I'm talking practically the instant your feet hit the bath mat, while you're still sopping wet. Do not pass 'go'; do not collect 200 dollars. Go directly to slapping this stuff on. Then take a minute to squeeze the water out of your hair with the towel or push back your cuticles or whatever, then pat dry. Done. Everybody's different, of course, but for me it's a winner." – Sarah
"The Neutrogena body oil is a classic go-to, especially in the winter. While my skin is still damp after showering, I smooth some all over my legs and anywhere else that really needs it, elbows, back… and it locks in moisture better than most lotions. I enjoy the sesame scent but not everyone does, so the fragrance-free version is perfect for them! You can even use it to shave instead of shaving gel!" – Morgan
Editors' Picks:
Highlights: Highly penetrative rich oil that reconstructs the skin cell structure upon application; made from a blend of plant-derived oils including ancient olive tree oil and olive squalene; replenishes the skin to soften and restore a healthy turnover cycle for a soft, firm and lustrous complexion
"Whenever my skin is itchy or irritated, I reach for this Paul & Joe body oil. It's rich, goes on smooth and always leaves my skin so soft. I'm obsessed with the feeling of applying this oil to my freshly shaven legs and underarms. Top five feeling, hands down." – Jeanine (Read more about why I love this body oil here.)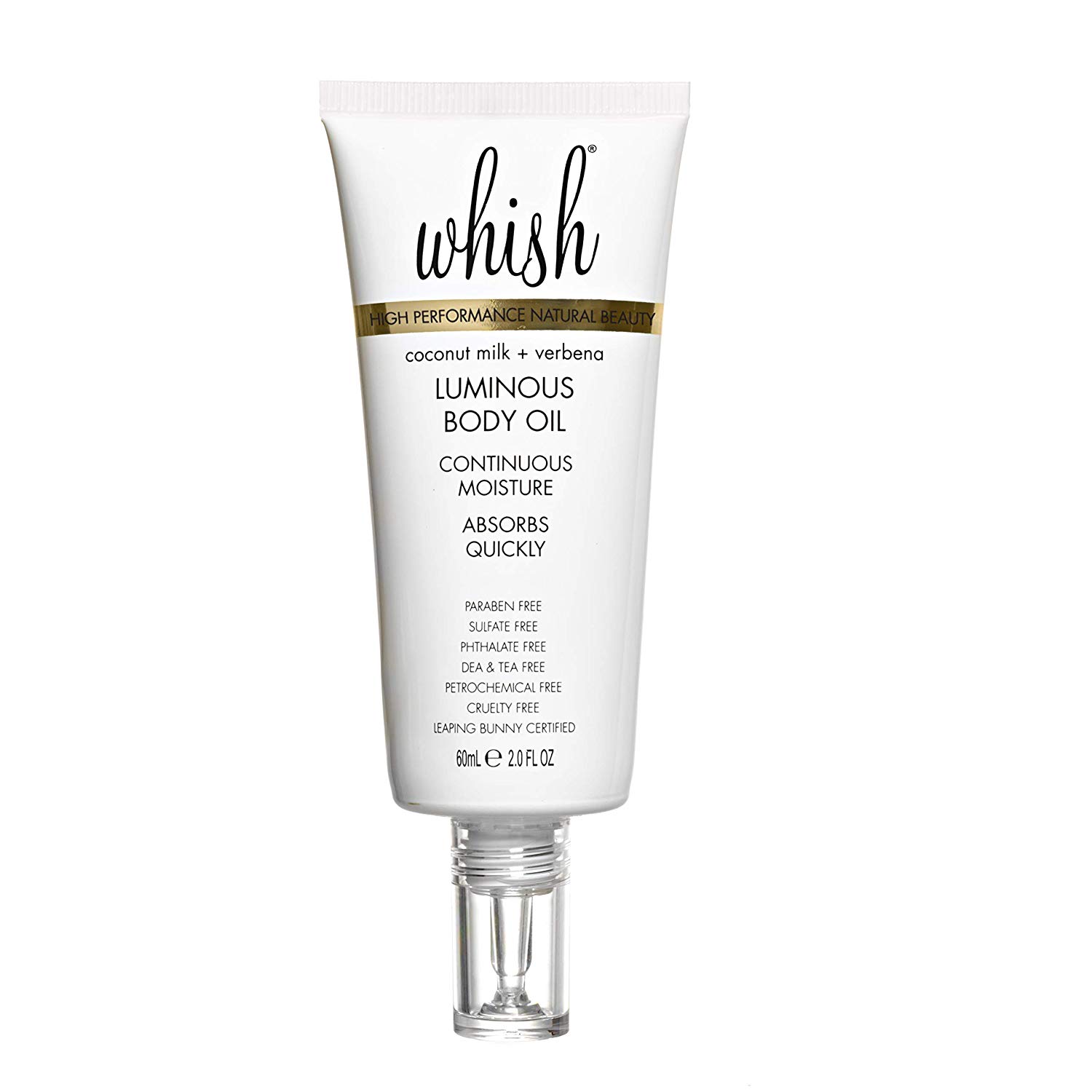 Whish Beauty Coconut Milk And Verbena Luminous Body Oil
Highlights: Leaves skin silky smooth; formulated with clinically proven peptides to calm inflamed skin while increasing skin luminance; helps reduce the appearance of fine lines and wrinkles
"I'm such a fan of body oil that I couldn't pick just one. I love this one by Whish Beauty because it's super lightweight, absorbs really quickly with no greasy or oily residue and it smells SO good." – Jeanine (Read more about why I love this body oil here.)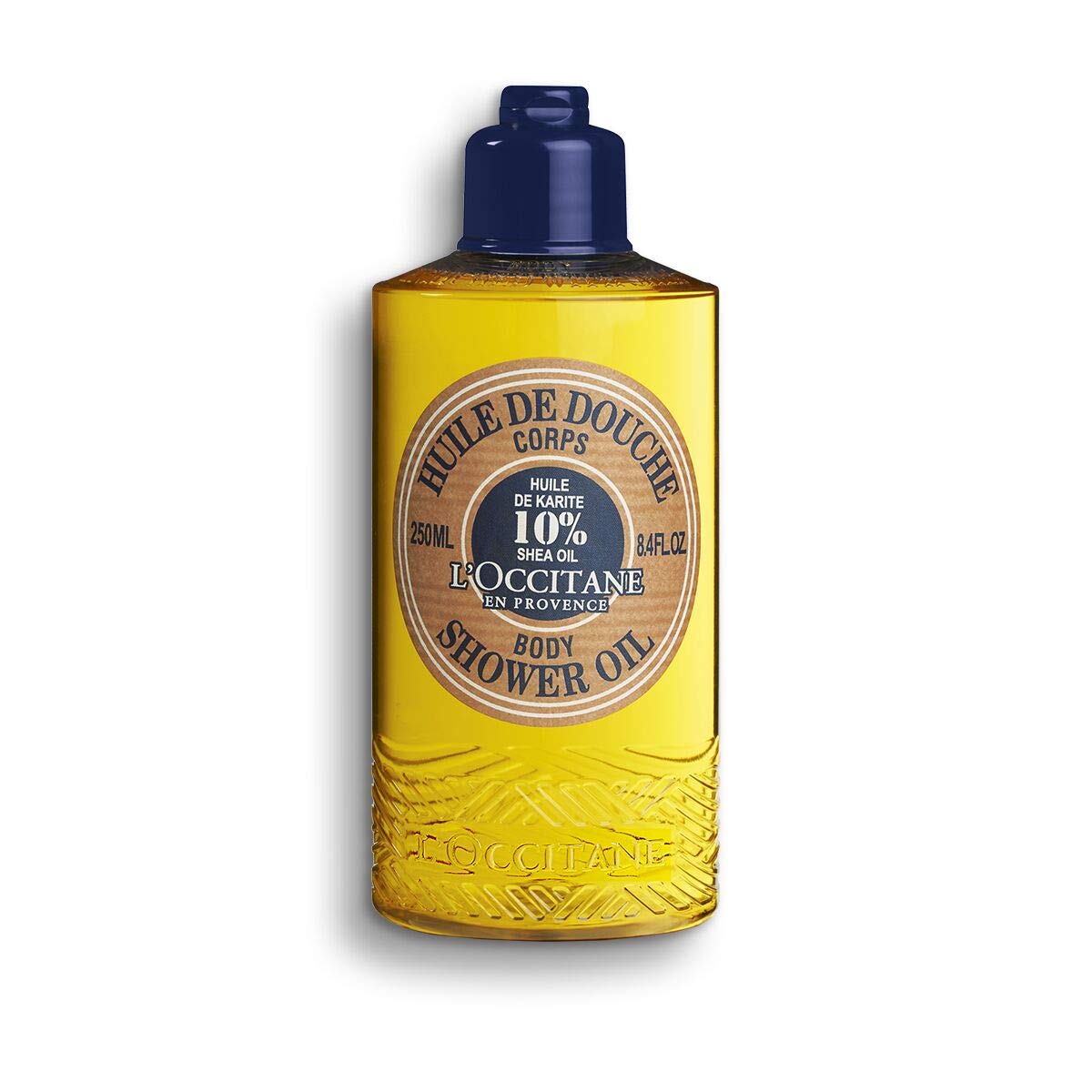 L'Occitane Shea Body Shower Oil with 10% Shea Oil
Highlights: Gently cleanses and helps nourish dry skin; helps soften and protect; leaves a nourishing, protective film, which helps soften dry skin
"I love this body oil because you use it when you're in the shower, so you get the same benefits but it doesn't leave your skin feeling greasy. Use it before you shave your legs too…you can thank me later!" – Alisha
SheFinds receives commissions for purchases made through the links in this post.