I know, I know. The idea of rubbing actual oil on your face is terrifying if you've never done it before. But take my word for it, facial oil is life. The right one will not only seriously hydrate your skin, but it can also make your entire complexion look more radiant and luminescent.
Now here's the catch: not all facial oils are created equal. Some are greasy, some don't absorb all that well and some are thick and sticky. Lucky for you, the five best facial oils below are none of those things. They nourish and hydrate and they really give your skin "the glow." Try one–or them all!–for yourself ASAP.
Best Facial Oils
Shoppers Choice:
Bio-Oil 4.2oz: Multiuse Skincare Oil
Highlights: Helps improve the appearance of uneven skin tone, dry and aging skin; non greasy and won't clog your pores; hypoallergenic; ideal for all skin types, even sensitive skin
"This is the second time I've purchased Bio oil. I bought the small bottle the first time because I'm always sceptical of products with big claims. I am pleasantly surprised to find bio oil works very well on my skin. I mix it with my moisturizer products for my face. In a few days the Brown age spots began to fade. I wanted to make sure so I put just bio oil on brown spots on my arm. It worked!! I highly recommend this product." – Loretta
Editors' Picks: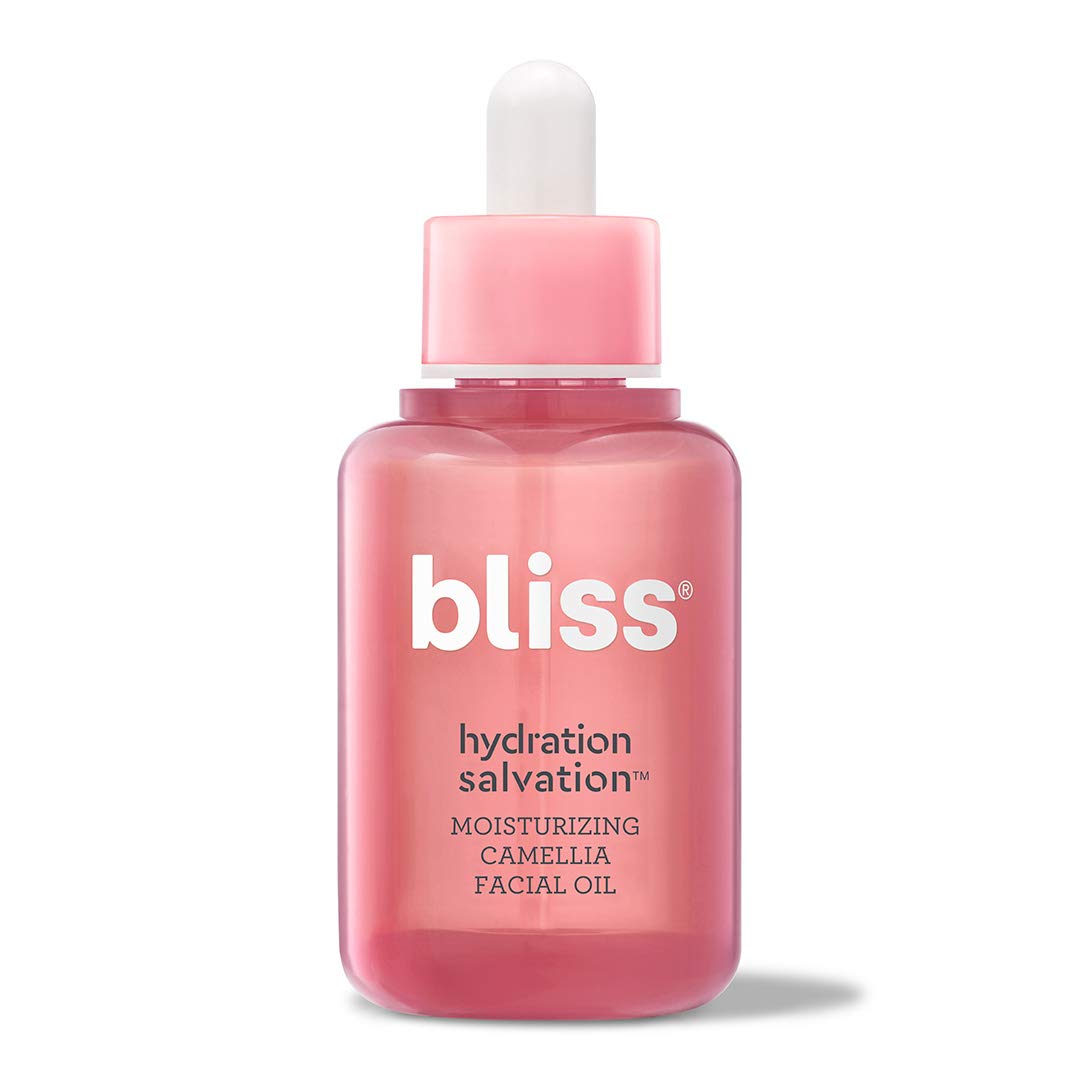 Bliss Hydration Salvation Face Oil
Highlights: Rejuvenate and moisturizes your skin while repairing skin barrier to retain moisture; lightweight, absorbent and non-greasy; antioxidant ingredients work to rid your skin of toxin and impurities; vegan; cruelty-free
"The best facial oil ever is Bliss Hydration Camellia Facial Oil. Camellia oil is so great for moisturizing skin in a totally non-greasy way. It works great for my sensitive skin." – Justine
Drunk Elephant Virgin Marula Luxury Facial Oil
Highlights: Reduces fine lines, wrinkles, redness, and blotchiness, while improving your skin's elasticity; made with antioxidants that moisturize, rejuvenate, and reset your skin; designed, tested, and made in the United States
"This luxurious facial oil really does it all; it reduces fine lines, wrinkles, and redness while also giving the skin a boost of hydration." – Alisha
Counter+ No. 1 Brightening Facial Oil
Highlights: Made with a proprietary blend of oils is designed to help hydrate and improve the appearance of skin radiance; lightweight and absorbent; helps brighten and even skin tone
"There are so many amazing facial oils that I love, but this one by Beautycounter is my current favorite. Like all Beautycounter products, it's made with clean, safe ingredients, but I also love it because it's so effective. My skin always looks brighter and more radiant right after I apply it." – Jeanine
Herbivore Emerald CBD + Adaptogens Deep Moisture Glow Oil
Highlights: Amino acid-rich oil that restores moisture while imparting glow; helps the skin cope with environmental stressors like pollution, UV rays, lack of sleep, daily stress, and more;  vegan, cruelty-free, and gluten-free with recyclable packaging
"This is the only face oil I use and for good reason– it does practically everything I could want all in one! Great for calming down redness and irritation after using an intense face mask, and it deeply moisturizes too so I know my skin is getting nourished while I sleep." – Morgan
SheFinds receives commissions for purchases made through the links in this post.