If you usually wait until April or May to start showing your feet some TLC, you're doing it all wrong! If you want your feet to look and feel their best in time for sandal season, you should be caring for them all year long. I'm not saying you need to have a pedicurist on call at all times, but a little (or a lot!) of foot cream every once in a while will go a long way.
Not sure which formula you should be rubbing on your feet? No worries. We rounded up the best foot creams below. They're soothing, nourishing and sure to keep your feet looking great every month of the year.
Best Foot Creams
Shoppers Choice:
Ancient Greek Remedy Organic Foot Cream
Highlights: Contains 6 natural raw oils; rebuilds your damaged cracked feet skin for the long-term
"I have lots of very tough callous on my feet. I bought two or three 4+ star callous treatments at once to see which worked best. This worked best and surprised me because it is all natural oils. No chemicals. At all. It comes out of the dispenser thick but melts down quickly. It's very slippery for about 30 or 40 minutes so I use it at bedtime. There is virtually no scent. For 4 days I used this on my least calloused foot and one of the more chemical products on my most calloused foot because I expected the products with urea and exfoliating acids to wok best. I only saw change on the foot I used this product on so Then I switched products and used this on the most calloused foot and got the big surprise – in one night this natural balm softened the worst callous better than anything else.

In addition, I have callous on my fingers from lots of drawing, knitting and crochet over the years and this product also softened those callouses." – Lora
Editors' Picks: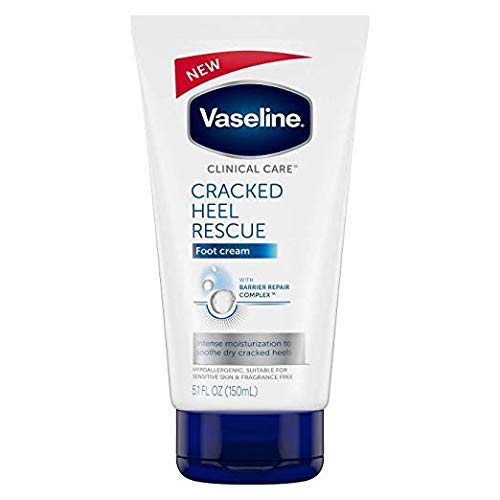 Vaseline Clinical Care Cracked Heel Rescue Foot Cream
Highlights: Formulated with unique Barrier Repair Complex™ to strengthen skin's barrier; suitable for sensitive skin; deeply moisturizes dry, cracked heels
"Vaseline is my go-to for any dry skin, and my feet are no exception. Putting this on keeps my feet soft even when it's freezing outside." – Hannah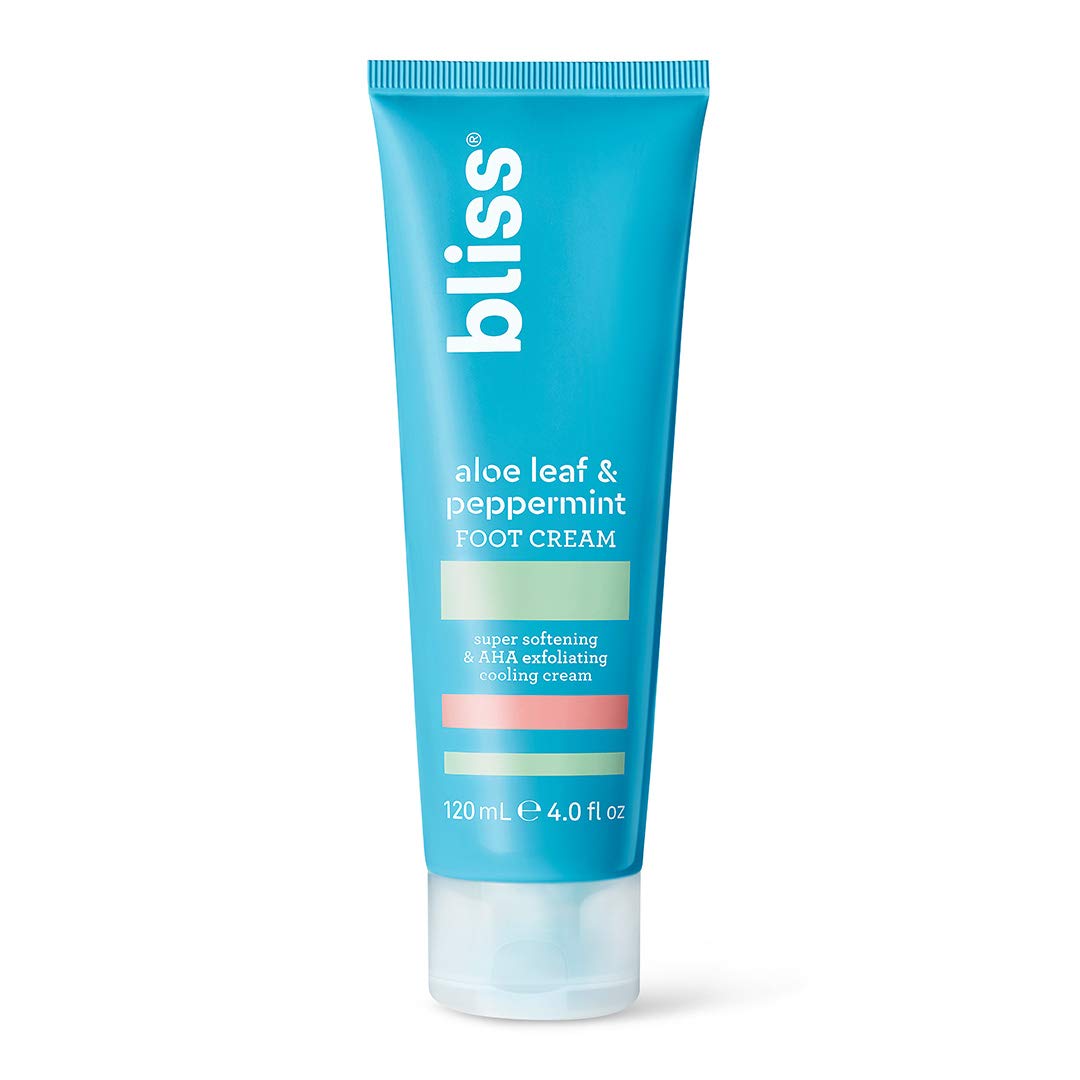 Bliss Aloe Leaf & Peppermint Foot Cream
Highlights: Under $10; vegan; cruelty and paraben-free
"I recently discovered Bliss Aloe Leaf & Peppermint Foot Cream. It gives this crazy cooling feeling that's amazing when my feet are in rough shape. It also contains Glycolic and Salicylic Acids to slough off dead skin–aka, for the softest heels EVER." – Justine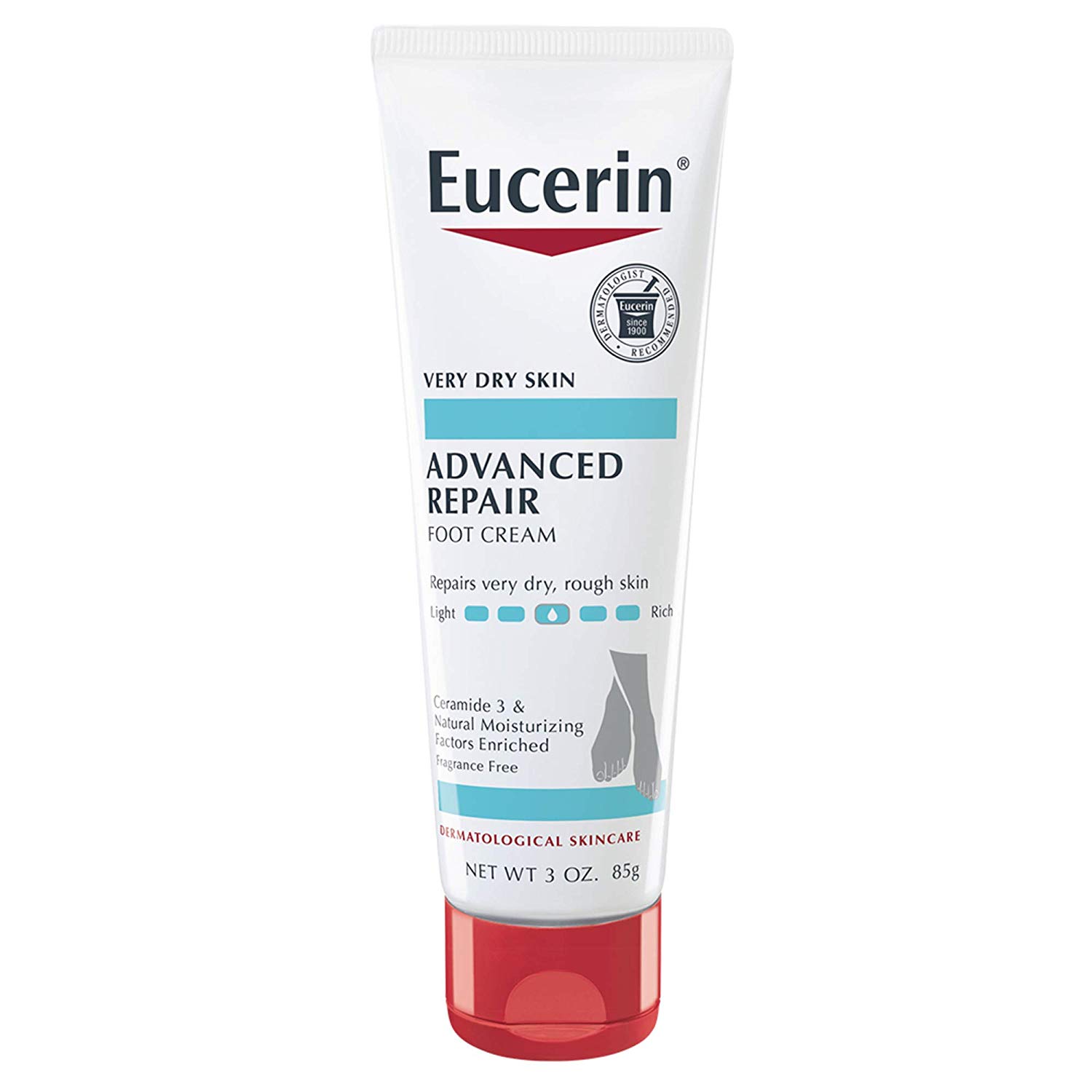 Eucerin Advanced Repair Foot Cream
Highlights: Formulated with Ceramide-3 and Natural Moisturizing Factors to help repair skin's moisture barrier; fast-absorbing; non-greasy; fragrance- and dye-free
"Dry and cracked heels have nothing on this super moisturizing foot cream. It's seriously like magic in a bottle." – Alisha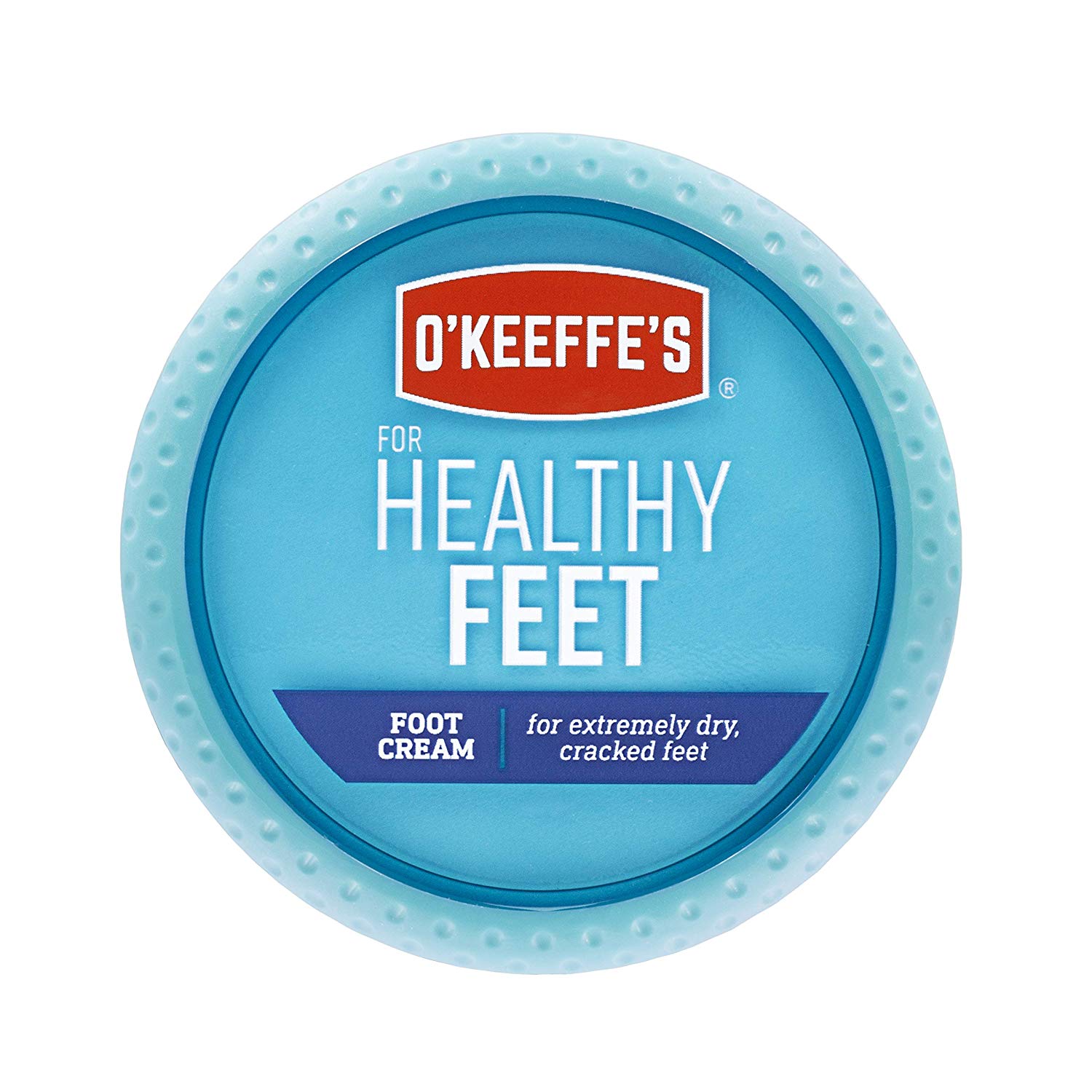 Highlights: Concentrated foot cream that heals, relieves and repairs extremely dry, cracked feet; contains increased levels of Allantoin to penetrate thicker and rougher surface skin on the feet
"I used to work at a store where O'Keefe's Healthy Hand cream was stocked at the register as an impulse buy, and my customers were always so excited to see that we had it. I soon found out the hype over O'Keefe's products is well earned! This stuff will transform your feet in a week! I liked to apply at night and wear some thick socks to keep dry winter feet at bay." – Morgan
Bath & Body Works Shea Butter Super Soft Foot Cream
Highlights: Made with shea butter, avocado oil, olive oil & grapeseed oil; refreshing eucalyptus scent
"I swear by BBW's Ultra Shea Body Cream, so I was thrilled to see they introduced a Shea Butter foot cream. Unsurprisingly, it doesn't disappoint. They lotion is super rich and creamy and there's a nice, refreshing minty scent. I usually apply right before bed, throw on some socks and let the cream work its magic." – Jeanine
SheFinds receives commissions for purchases made through the links in this post.