We all know and love Birchbox for their beauty-filled boxes that are delivered to your doorstep every month. But their newest box has way more than just beauty products in it! The brand has released a limited edition Millennial Time Capsule Box filled with everything you need to take your Instagram selfies to the next level! Yes, you read that right. A box filled with products to step up your social media game? Dreams really do come true!
So, now you're probably wondering what the heck is in it, right?! Here are the products you can expect to see in your Millennial Time Capsule Birchbox:
GLAMGLOW BUBBLESHEET Oxygenating Deep Cleanse Mask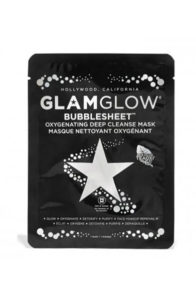 Bubble masks were all the rave this year, and it doesn't look like the skincare trend is going to die down anytime soon. The Millennial box features a GLAMGLOW bubble mask that you'll definitely want to snap a selfie in when you try it. After the mask begins to bubble, let it sit for three minutes and then take it off with a washcloth. Glowy skin has never been so easy!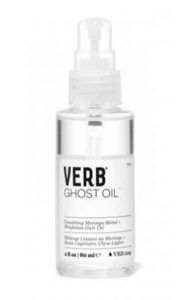 Using this hair oil is not as scary as the product name sounds. It's so lightweight that you won't even know it's in your hair. The best part is that you can use it on damp hair as a heat protectant, or add it to dry hair for some extra shine.
Smith & Cult The Shining Lip Lacquer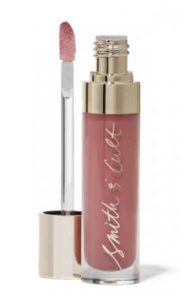 This coveted beauty brand is known for their nail polishes, but they also have other great beauty products as well, like this lip gloss in shade Now Kith. This rosy nude gloss is perfect for everyday wear and keeps your lips shiny and moisturized, all thanks its hydrating formula.
MILK Makeup Liquid Strobe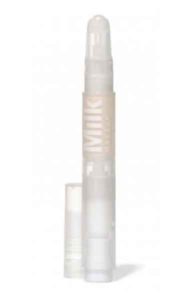 This brand has been #Winning with all of its highlighters lately, and this liquid strobe is no different. With an iridescent effect, glide this on to your cheekbones, eyes, or collarbones for that extra pop. And, it is in shade Ultra Violet, which is the color of the year! Seriously, this product is SO on-trend!
Touch In Sol Metallist Liquid Foil Lipstick Duo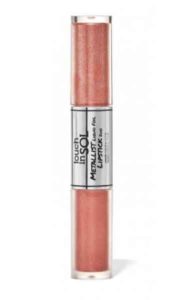 Want your lips to be the star of the show in your selfie? Then this is the lipstick duo for you. First, apply the matte lipstick and let it sit for a minute. Then, add on the sparkly gloss to finish the look. When everyone comments on your selfie and asks which shade you are wearing, you can tell them it's Maria and that you got it in your Millennial Birchbox!
Emoji Heart Eyes Pop Socket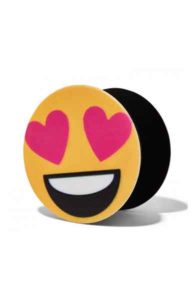 This handy device was made for selfie takers. It makes selfie-taking easy and stress-free, while also providing support to help prop your phone from any angle.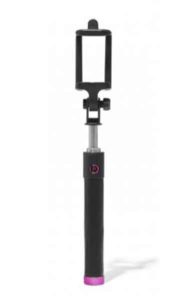 If the pop socket isn't cutting it, Birchbox is also hooking you up with a selfie stick! Use this Bluetooth-compatible selfie stick to capture the perfect picture. It also folds up so you can take it on the go!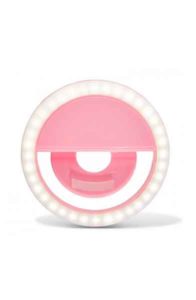 If there is one thing that we have learned from taking selfies, it's that lighting is key. I mean, don't you want everyone to be able to see how well you did your makeup and hair?! Clip this rechargeable ring light on top of your phone so you can capture the perfect picture no matter where you are.
Oh, did I forget to mention that you can get this $123 value box for just $42?!? You better hurry up and get yours now!
SHOP THIS LIMITED EDITION BIRCHBOX HERE!
Looking for other amazing beauty subscription boxes to splurge on? Then you need to check out FabFitFun's Winter Box at SheFinds.com
[Photos: Birchbox]