July 2018: Anastasia Beverly Hills' newest launch, the Norvina Eyeshadow Palette, is packed with 14 jaw-droppingly gorgeous shades! Available as of July 17, the Norvina Palette was inspired and created by Anastasia's daughter. It features a range of seven bold, bright mattes and seven soft shimmery pastels. Rich in pigment and easy to blend, this will easily become your new go-to eyeshadow palette for day and night. These shadows will seriously make your eyes pop!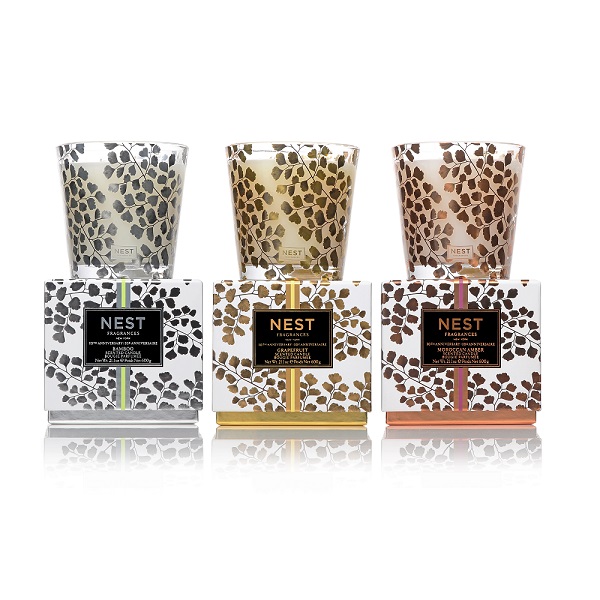 August 2018: To celebrate their 10-year anniversary, founder of Nest Fragrances, Laura Slatkin, has designed four new products: a Discovery Set of 10 petite scented votive candles, and three 3-Wick Candles in Bamboo, Grapefruit and Moroccan Amber, the brand's best-selling home scents. They will be available on Nest's website and at Neiman Marcus, Bergdorf Goodman, Nordstrom, Bloomingdale's, and Saks Fifth Avenue mid-August.
Shutterstock
July 2018: Need a new summer lipstick? Urban Decay has got you covered with their latest lip creation: The Lo-Fi Lip Mousse. Each shade is a weightless, buildable, waterproof matte lip with a high-impact color with a velvety soft finish that feels like you're wearing nothing. It's available in 8 amazing shades that can all be applied with your finger!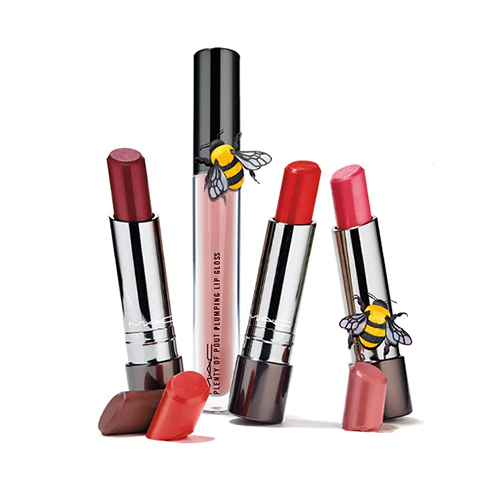 July 2018: MAC Cosmetics is releasing a collection of plumping lipsticks and glosses that we think will make an excellent addition to your makeup bag. The Plenty Of Pout Collection is available now and features 6 creamy lipstick shades and one plumping gloss. Each product creates fuller lips using invigorating ginger root complex with a cooling sensation that volumizes lips immediately.
June 2018: California-based skincare brand ODE just launched at Evine! The company is cult for using extra virgin, certified organic olive oil in products to make them extremely hydrating. We're most excited about the organic citrus body oil ($42) which smells amazing and contains olive, jojoba, and sweet almond oils. Yum!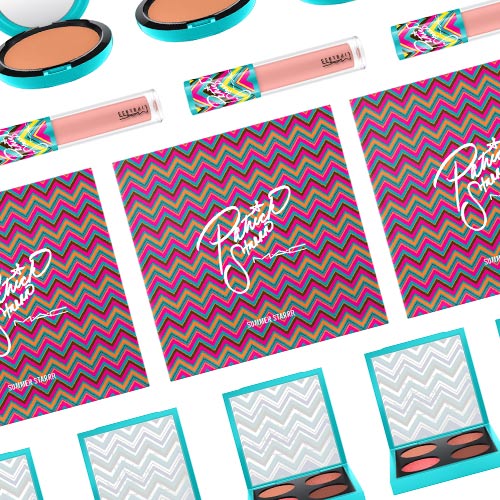 June 2018: Patrick Starr's third installation for MAC Cosmetics--Diva Feva--is finally here! The summer collection includes "hot and heavy" shades like Sandy Crotch (pearly orange), Brash (pinkish brick), Mabuhay (peachy brown), and Ruddy (golden red). The new drop includes two products: a full face kit for $49, which is a great deal if you ask us (includes a bronzing powder, two Lipglass shades and an eyeshadow palette) and a "natural tan" face powder for $34.
May 9, 2018: Urban Decay will release a sunset-inspired eyeshadow palette called Lightbeam. The palette comes with five shades: Nudie (matte porcelain pink), Vibe (St. Tropez tan), Paradox (hot peach shimmer), Golden Hour (burnt mauve) and Influence (deep metallic teak). We can't wait to get this golden glow on our eyes all summer long.
May 2018: Stila has two notable launches this month: Stay All Day Waterproof Liquid Eye Liner Micro Tip ($22), a revamp of their bestselling waterproof liquid eye liner with a finer tips, and three new shades of Heaven's Hue Highlighter ($32): Brilliance (gold), Magnificence (peach) and Opulence (white pearl).
May 2018: Milk makeup continues to slay with three new launches for summer 2018: Watermelon Brightening Serum (hydrating and plumping with hyaluronic acid), Kush Mascara (cannabis oil-infused mascara so lashes get thickness without falling out) and a new shade of their cult Lip + Cheek stick called "Werk" (dusty rose).
Per usual for Milk, the packaging is on fleek and the products deliver. Trust us--you'll want them all.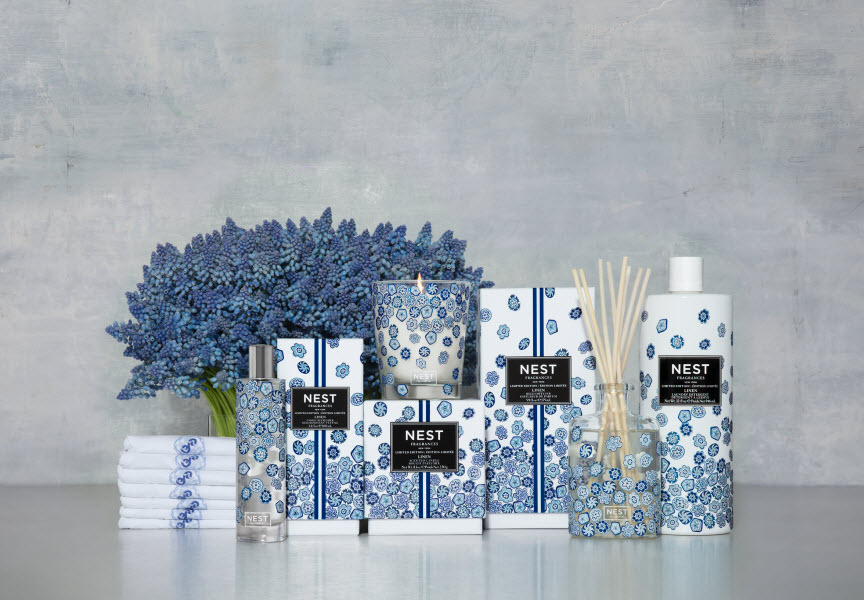 May 2018: Everyone knows that the best thing in the world is clean sheets, and now your favorite candle brand NEST has just released a new core fragrance called Linen that will satisfy all your clean sheets cravings.
The iconic brand just dropped every type of product in the new scent--from fabric spray ($28) and laundry detergent ($26) to candles (from $26) lotion ($24), soap ($22) and more. Our editors are bugging for the spring-ready scent--it has delicate notes of apple blossom and white orchid, too.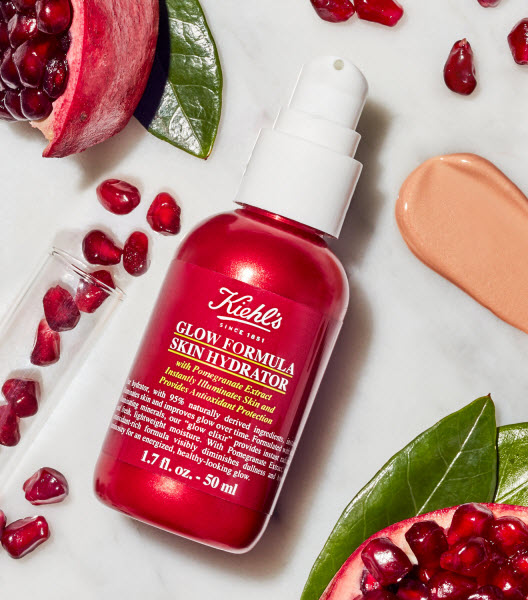 May 2018: Kiehl's has released a new Glow Forumla Skin Hydrator ($38) with pomegranate extract that protects skin from enviornmental stressors. The highlighter-moisturizer hybrid is paraben free, contains minerals that subtly reflect light, and leaves skin feeling softer. Amazing! Truly a multi-tasker.
May 2018: Urban Decay's Beached collection--made up of an eyeshadow palette ($17), bronzers ($30), new Vice lipsticks ($18) and 24/7 pencils is making waves. You'll love new shades like 100 Degrees (bright coral pink) plus thew SoCal-inspired shadows. Can it be summer yet??
April 2018: Urban Decay has teamed up with Nicole Richie's House of Harlow 1960 brand on an exclusive collection, including a limited edition makeup bag as well as Nicole's UD products with House of Harlow packaging: All Nighter Makeup Setting Spray, Quick Fix Hydra-Charged Complexion Prep Priming Spray, 24/7 Glide- On Eye Pencils and Vice Lipstick in Tilt.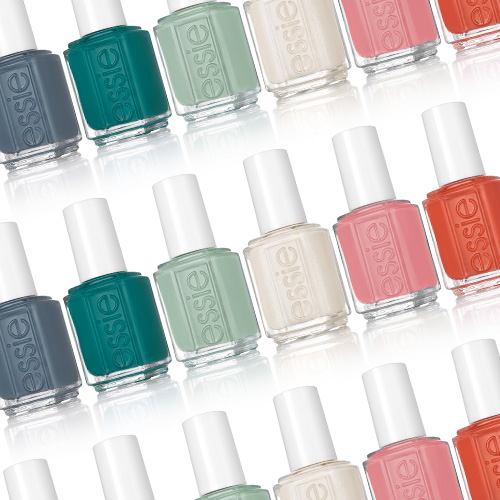 March 2018: Essie's new spring collection is cruise-themed--as if you needed another excuse to daydream about being on a boat in the Caribbean. We're swooning for shades like Anchor Down (preppy blue), Stripes and Sails (teal green), Bon Boy-Age (mint green), Pass-Port to Sail (sandy beige), Perfect Mate (coral pink), At The Helm (Salmon Red).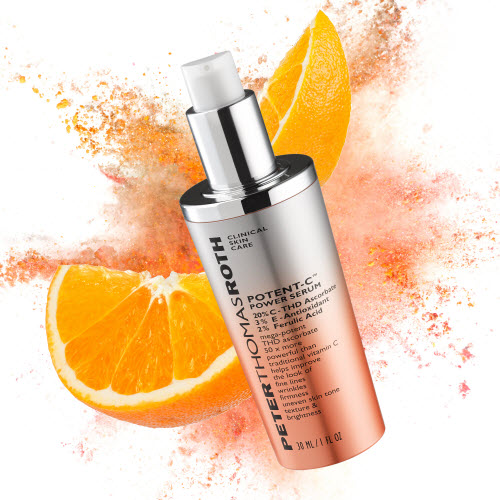 March 2018: Peter Thomas Roth just introduced Potent-C Power Serum, an anti-aging product that's 50X more powerful than traditional vitamin C products. The formula containts THD ascorbate, an ultra-stable ingredient. Get the ground-breaking serum at Sephora this month.
Peter Thomas Roth Potent-C™ Power Serum ($95)
March 2018: Urban Decay just launched a new, limited-edition Backtalk Palette based off of the brand's bestselling Vice Lipstick shade Backtalk. The palette features bold, monochromatic shades and is definitely a collectors' piece.
Urban Decay Backtalk Palette ($46)
March 2018: To accompany the launch of Backtalk, Urban Decay is also releasing Hi-Fi Gloss in 20 shades.
Hi-Fi Shine Ultra Cushion Lip Gloss ($20)
March 2018: Kiehl's has innovated (yet again) with a new Instant Renewal Concentrate Mask, a two-piece oil-infused hydrogel-biocellulose mask that hydrates, brightens and softens skin. Time for a mask night!
Kiehl's Instant Renewal Concentrate Mask ($32)
March 2018: Also knew from the brand: this Ginger Leaf and Hibiscus Firming Overnight Mask. We love the tightening formula--your skin feels amazing by morning.
Kiehl's Ginger Leaf & Hibiscus Firming Mask ($54)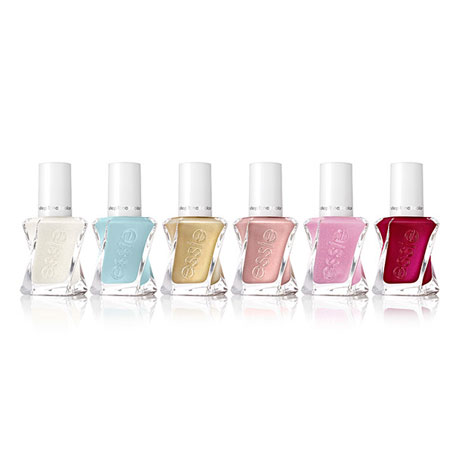 February 2018: In preparation for the upcoming wedding season, essie just launched the Gel Couture Wedding Collection by Reem Acra! The 6-color collection features hues inspired by "the intimate moments shared between a bride and the women closest to her," according to the brand. Whether you're getting married or not, this collection has a magical color for anyone! The polishes retail for $11.50 per bottle and will be available at retailers March 2018.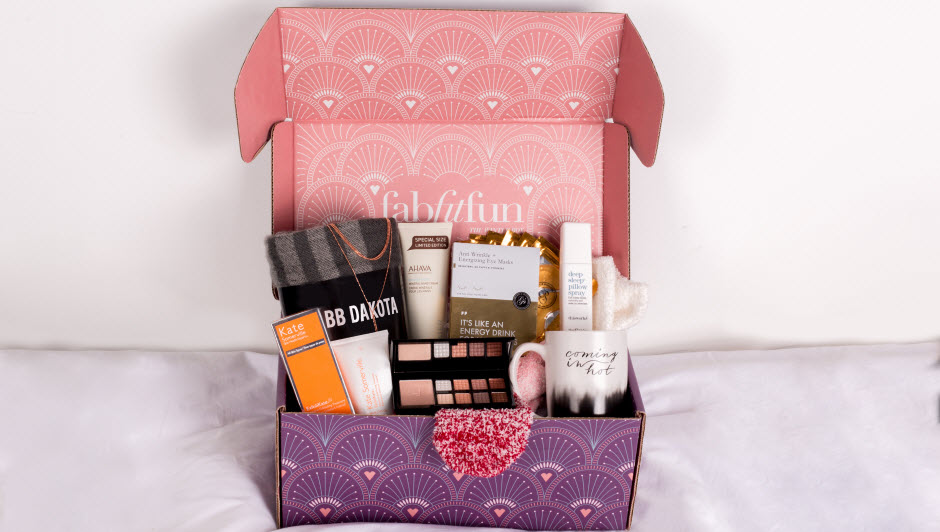 November 2017: FabFitFun just launched their new Winter Box, and it has SO many good products! A Kate Somerville treatment, AHAVA hand cream, a hair mask and pro eyeshadow palette... we could go on. The whole box is just $49.99 and makes a perfect last-minute gift, or a little treat-yourself moment (we just need 'em!).
November 2017: MODA Brush's latest collection has us saying "Yes Way Rosé." The two new kits are inspired by Instagram's favorite pink wine. There's brushes for blending, smudging, foundation application, shadow, highlighter and more. Flawless! Plus, they make the perfect gift for the makeup and/or wine lover in your life. Cue the memes!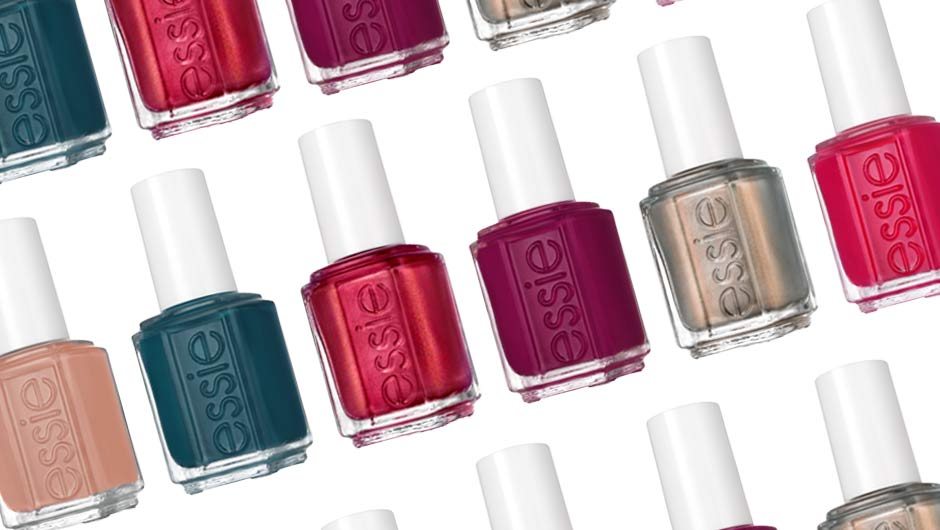 November 2017: Inspired by the party atmosphere of New Year's Eve, Essie's new winter collection includes six new festive shades that will take you from Thanksgiving to holiday parties to NYE and beyond. Here's what you'll find: Ring in the Bling (ruby red pearl), Be Cherry (crimson red), Suit & Tied (sand beige), Social-Lights (shimmer slate gray), On Your Mistletoes (oxford blue) and Near Year, New Hue (magenta purple) all $9.
November 2017: Stroke of Beauty's "Bad Moms" Eye & Cheek Palette with Imprint Lip Gloss includes six eyeshadows, two blushes, one highlighter and an ultra-gliding lip gloss. The eye and cheek palette focuses on all your different sides with six shades of lush eye shadow, two tones of silky blush and one glowing highlighter. Let your Good Mom side play it safe for the PTA meeting with soft, pretty makeup looks while your Bad Mom side sneaks off to the ladies room and amps it up for the girls' night out. The set is available with a neutral or bold colored lip gloss.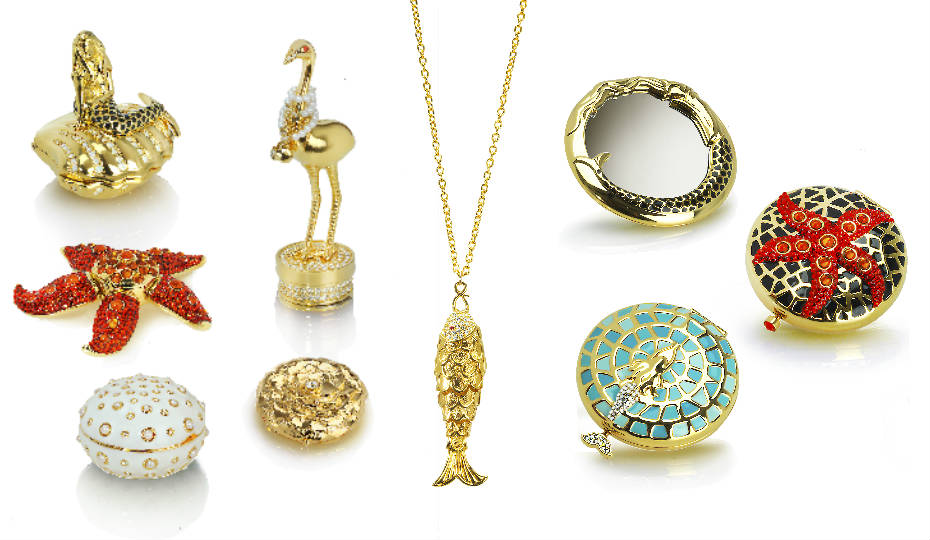 November 2017: Estée Lauder just released a stunning Holiday Compact Collection in partnership with jewelry designer Monica Rich Kosann. The limited-edition collection features pressed powder compacts and solid perfumes inspired by Hearst Castle in California. The legendary estate features larger-than-life pools, lush gardens, and spectacular views. Take me there!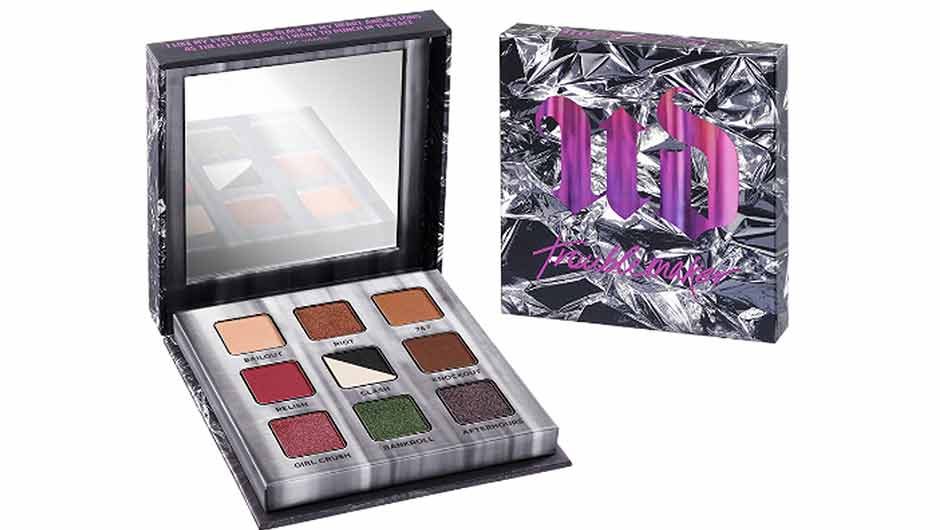 Urban Decay Troublemaker Eyeshadow Palette
The brand's recently-launched Troublemaker mascara was such a hit that they're launching a 10-shade eyeshadow palette by the same name on November 16. The palette comes with a split-shade called "Cash" that's half white and half black matte--plus a travel sized mascara. So good! It will retail for $39 at Ulta.com, Ulta stores and UrbanDecay.com.
October 2017: The Body Shop just launched a new multi-purpose balm that does everything from soothe dry patches to improve the appearance of tattoos. The vegetarian and completely natural The Body Shop Amazonian Saviour Multi-Purpose Balm ($10) was inspired by skincare techniques from the Amazon.
October 2017: If you're in the market for an ultra-lightweight everyday foundation, look no further than The Body Shop's new Matte Clay Skin Clarifying Foundation ($16), which is also sweat and water-resistant, vegan and available in 10 shades. It leaves the perfect matte finish!
October 2017: The new two-step mascara from The Body Shop is made from Carnauba Wax and is highly pigemnted (colors: London Jet, Barbosa Emerald and Texastopaz). Up your everyday mascara game and instantly volumize with The Body Shop Lash Hero Fibre Extension Mascara ($18 each).
Shop now.
October 2017: Kylie Cosmetics is back with another signature product launch-- the Purple Palette. The palette features nine shimmer and matte eyeshadows that are perfect for creating a purple fall eye look.
You can shop it only on KylieCosmetics.com starting at 9 a.m PST on 10/6.
September 2017: Kiehl's signature pale yellow Creme De Corps moisturizer has a cult following. And fans of the cream will be ecstatic to learn that the brands has just launched two new additions to the CdC family: body oils!
Just in time for dry skin weather, comes a body cleanser ($29 for 2.5 fl. oz.) and dry body oil ($34 for 2.5 fl. oz.), both as nourishing as the original formula.
September 2017: SkinCeuticals just launched two new cleansers: Replenishing Cleanser ($34) and Smoothing Cleanser ($34). I've been using them for a week, and the high-concentration cleansers definitely remove makeup and give a deep clean but without stripping skin. Not to mention, they smell great. I have sensitive skin and they worked wonders. According to the release, they also remove dead skin cells and excess oil. Need all of that!
September 2017: Birchbox just launched a limited-edition box--the "Meet the Latest and Greatest"--featuring bestselling 2017 products including OUAI dry shampoo foam, MAC Chili matte lipstick, and more. This one is not to be missed!
September 2017: The Body Shop just dropped a new limited-edition seasonal collection that's anything but basic (although it sounds like it is): Vanilla Pumpkin. The Body Butter ($21), Hand Cream ($8) and Shower Gel ($10) need to be in your cart stat.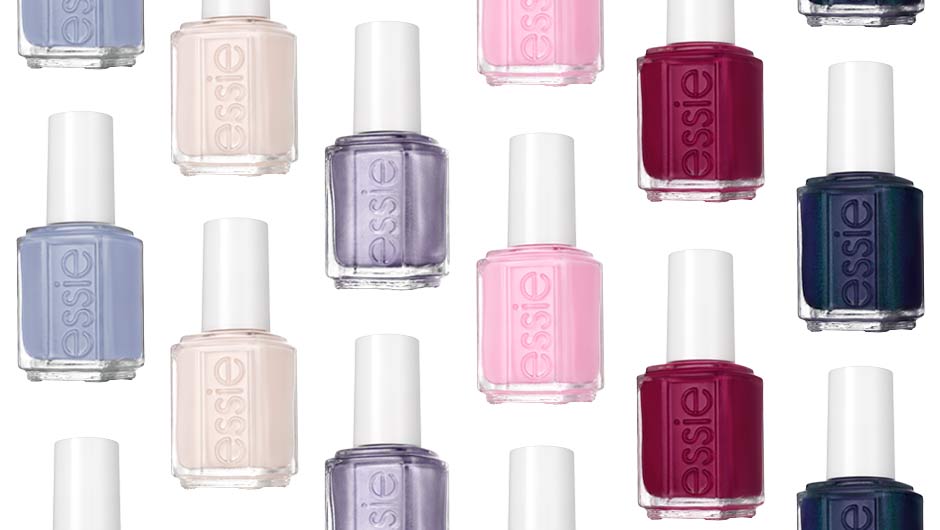 September 2017: Thought the 90s were over? As if! Essie is paying homage to everyone's favorite decade with a 90s-themed polish collection for fall. Colors have totally tubular names like "As If!" (periwinkle blue), "Saved By The Belle" (baby pink) and "Dressed To The Nineties" (dark purple). They'll pair so well with your plaid skirt and Doc Martens.
August 2017: If Kendra Scott's luxury nail lacquer collection wasn't on your already on your radar, it definitely will be now. Since we love new and shiny things, these gem inspired polishes are our dream and Kendra Scott just launched the ever so fabulous fall collection. Dark polishes that go with any fall outfit? Count me in! From deep emerald to glittery goldstone, we know you'll fall in love with this collection. Shop now.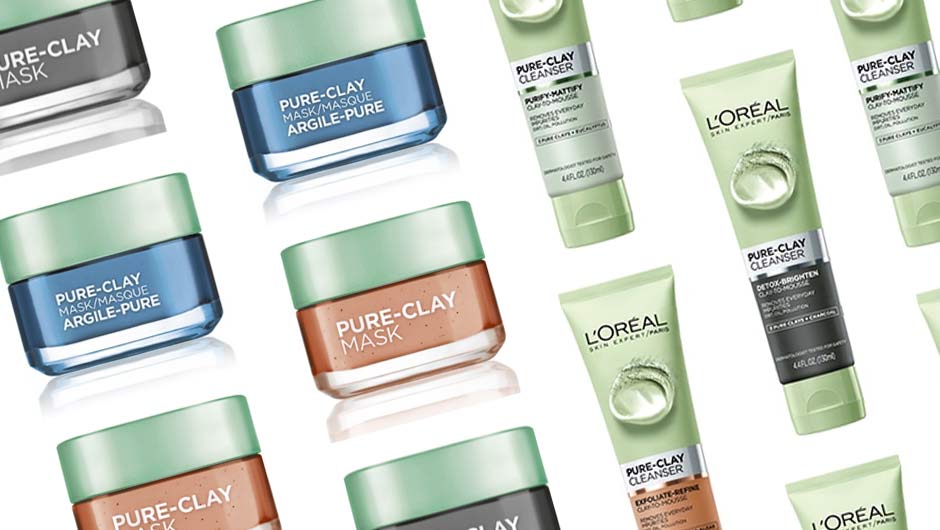 July 2017: L'Oréal Paris Pure-Clay
These clay masks and cleansers aren't just good for Insta--they're incredible for skin. The 3 new cleansers (charcoal, red algae and eucalyptus) remove everyday impurities like dirt and oil, while the 4 new masks (seaweed, kaolinite, montmorillonite, and ghassoul) reduce imperfections. They both leave skin feeling amazing. And, yea, they'll get you a lot of likes, too.
July 2017: SkinCeuticals C E Ferulic and Phloretin CF
Think wearing sunscreen is enough to protect your skin? Well, if you live in a major city, you need to do something about the pollution, too. SkinCeuticals just commissioned a study on "atmospheric aging" (yes, it's as bad as it sounds!) that proved that pollution really does takes a physical toll on your skin. Fine lines, discoloration and wrinkles are all caused by exposure. Yikes! Fear not, city dwellers--the study revealed that pretreating with an antioxidant, like SkinCeutical's own C E Ferulic and Phloretin CF, can make a huge difference. Add it to your daily routine, STAT!
August 2017: Kérastase Reflection Touche Chromatique Kit
A dream come true for women who color their hair: Kérastase just dropped an incredible at-home product that will add *weeks* between your salon visits. The brand's first color correcting ink-in-care pen and the nourishing Reflection Masque Chromatique Riche work together to neutralize undertones (cool pens) or refresh color (copper/red pens), depending on what your hair needs. Each Kit includes a colored pen, masque, mixing bowl and spatula. This is a game changer.
July 2017: Alterna Haircare Caviar Style Waves Texture Sea Salt Spray
If you're sad that the end of summer means no more beach hair, stock up on Alterna's new Sea Salt spray for the winter. You can still get great piecey, beach waves year round with this mist. Plus, it protects from heat and UV light damage.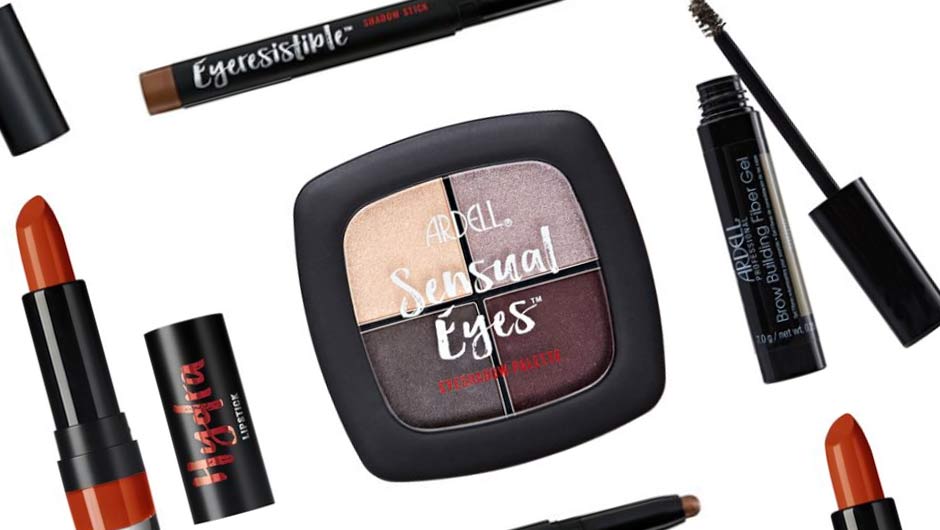 June 2017: Ardell Beauty
Bestselling lash brand Ardell (seriously, you really shouldn't get wispies from anyone else) just expanded into a full cosmetics line, and it's already flying off shelves--and right into the makeup kits of MUAs and customers from coast to coast. The line ranges from mascara to lipsticks, brow pencils and much more, most for under $15 and all sold at Sally Beauty. Makeup artist and Instagram star Katie Jane Hughes is already a huge fan of the brand's Stroke A Brow feathering pen ($9.99) to keep her brows on more-than-fleek. Watch out--this product line is going to be completely taking over your feed soon.