Can You Tell Which Leather Clutch Costs $1,535 More Than The Other?
There's nothing better than a minimalistic, yet striking bag. That's certainly the case when it comes to this leather black clutch featuring a simple gold bar handle. If this seems like the bag for you then keep on reading! You have two great options. The first is the M2Matlleiter La Fleur Du Mal Leather Clutch ($1,560) and the second is the Forever21 Faux Leather Crossbody ($24.90). These leather clutches are nearly identical, except for their price tag. Can you tell which one costs $1,535 more than the other? Click the images below to reveal their prices!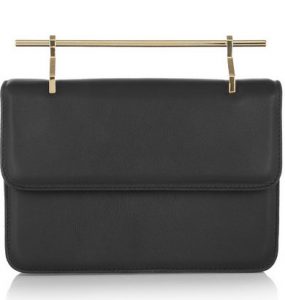 Test your fashion knowledge with patent leather pumps and cape dresses!
FOREVER 21 Christmas Tree Crossbody Bag by
Forever 21
FOREVER 21 Faux Fur Round O-Ring Clutch by
Forever 21