Can You Tell Which Studded Rain Boots Cost $380 More Than The Other?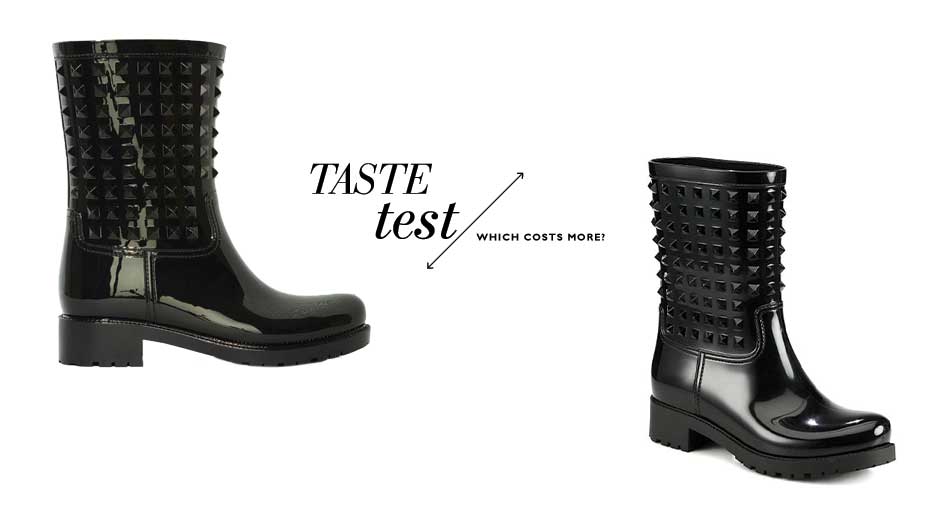 If you don't own a pair of rain boots, you need to get yourself a pair, like, yesterday. Rain boots are an essential part of anyone's wardrobe and they should be fun and stylish. It's a good way to add a little jazz to a dreary day. If you want a pair of rain boots that are versatile but still chic, try a pair of studded rain boots. A couple great options are Valentino Rockstud Rain Boots ($445) and Nasty Gal Camden Studded Rain Boot ($65). They look nearly identical. Can you tell which pair costs $380 more? Click the pictures below to find out!
Don't miss your chance to shop Kate Spade's Surprise Sale and shop the sneakers that every model is obsessed with!