Depending on what's inside, your daily smoothie could be aiding in your weight loss goals, or sneakily adding on the pounds. The key to keeping your go-to blend fat-burning and weight-loss friendly is to opt for ingredients high in fiber, protein, and metabolism-revving nutrients.
Losing stubborn inches around your midsection could be as easy as pressing a button,
with these calorie-burning smoothies nutritionists say blast belly fat:
Shutterstock
Creamy Chia Seed Piña Colada Smoothie
This smoothie packs a punch thanks to nutrient-rich chia seeds, to keep you satisfied and hunger at bay long after your final sip. You'll want to soak the chia seeds in whatever your choice of milk — almond, coconut, cashew, oat, or regular — overnight so they're ready to blend in the morning for a quick and easy breakfast.
What you'll need:
1 tablespoon Chia seeds
1 cup milk
1 cup frozen pineapple chunks
½ cup Greek yogurt
1 teaspoon flaked coconut
1 teaspoon coconut oil (optional)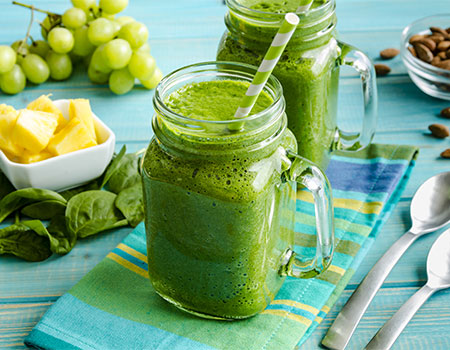 Shutterstock
This kale-powered blend is low in calories and rich in nutrients. Both spinach and kale are high in fiber content, to keep you satisfied and on track to your weight loss goals. Be sure to remove the stems from the kale before blending to ensure a smoother smoothie!
What you'll need:
- 1 frozen banana
- ¾ cup spinach
- ¾ cups curly kale
- ½ cup carrots, chopped
- 1 teaspoon ginger
- 1 tablespoon fresh parsley
- 1 teaspoon lime juice
- 8 ounces of water
- 4 ice cubes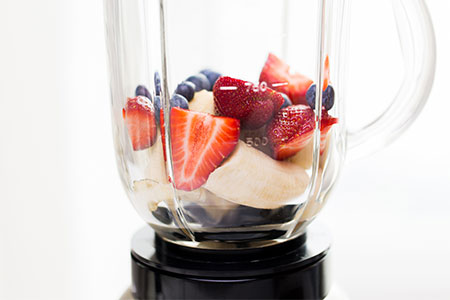 Shutterstock
Short on ingredients but high in fat-burning power, this berry packed blend is a perfect option if you find yourself low on time or with limited ingredients on hand. With metabolism boosting honey, gut-healthy yogurt, and nutrient-rich berries, you'll be on your way to shedding some serious inches.
What you'll need:
- 1/2 cup nonfat or 1 percent low-fat milk
- 1/2 cup non-fat plain yogurt
- 1 cup frozen blueberries (unsweetened)
- 1 teaspoon honey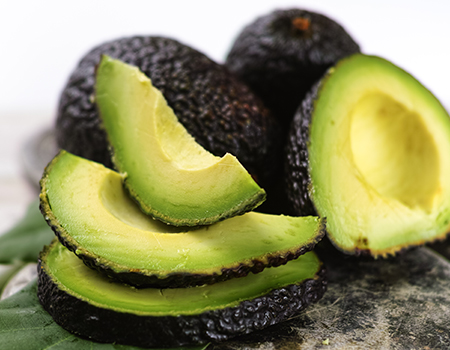 Shutterstock
Fat Burning Blueberry-Avocado Smoothie
Want to know a weight loss secret? Not all fats are created equal. In fact, incorporating healthy fat into your diet is essential to revving up your metabolism. Avacado is naturally rich in healthy fat and nutrients, making it the perfect option. This smoothie is chock-full of vitamins, fiber, and minerals to keep hunger away and you on track toward your weight loss goals.
What you'll need:
- 1.5 cup of coconut water
- 1 tablespoon organic chia seeds
- 2 cups organic spinach or kale
- 1 cup organic frozen blueberries
- 1 half large avocado, or 1 whole small avocado
- 3-4 ice cubes