Even the biggest sunscreen devotees and skincare guru deals with signs of aging, especially in the sensitive, under-eye area. And while growing older and wiser is certainly a gift, we'd like to return the dark circles and fine lines that come with it. Luckily, there are tried-and-true concealer hacks to make the most of your makeup and achieve a youthful, bright look and turn back the clock.
Keep scrolling to add these concealer hacks to your makeup magic: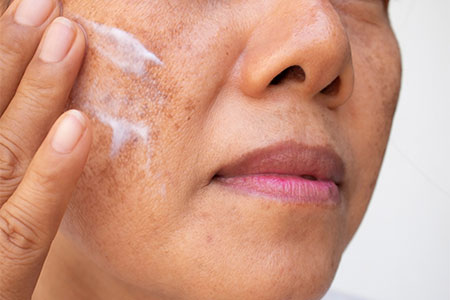 Shutterstock
1. Always Moisturize
There's no sense in trying to cover up skin that's flakey and dry, as it will only draw more attention to the area. By incorporating a moisturizer into your skincare routine each morning and evening, you'll keep the sensitive under-eye area hydrated and fine lines from deepening. A hydrating, anti-aging moisturizer will keep skin's texture smooth so your concealer goes on even every time!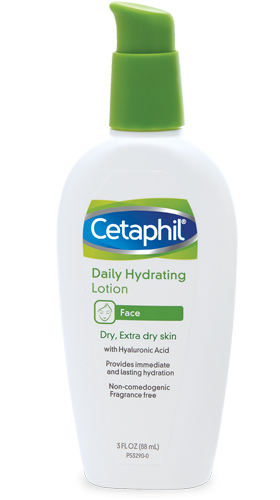 TRY IT: Cetaphil Facial Hydrating Lotion ($17.99)
Shutterstock
2. Use A Makeup Sponge
When it comes to the pesky area around the eyes, using your fingers to apply concealer doesn't quite cut it. The same beauty sponges you use for an all-over foundation application should also be used for your concealer!
To use a beauty sponge, first pat concealer on any dark circles or problem areas then lightly blend it in with the pointed end of the sponge. This technique ensures a light, even, blended coverage that won't settle into fine lines, so you'll look bright-eyed and bushy-tailed.
TRY IT: beautyblender beauty.blusher cheeky ($16)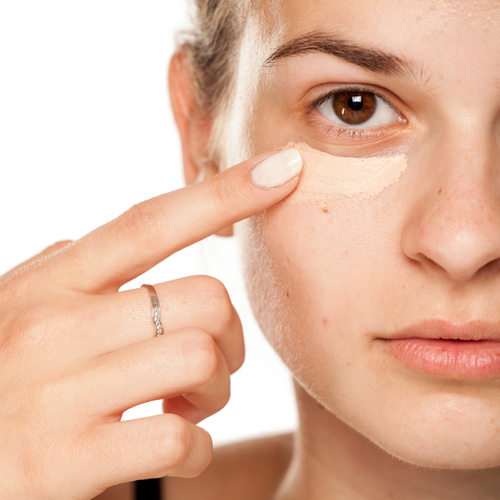 Shutterstock
3. Pick The Right Shade
One of the biggest concealer mistakes that those with mature skin always make is not picking the right shade. Makeup artists agree that the best match is a concealer the same shade or at most, 2 shades lighter than your foundation. Remember that ghostly-white under-eye highlight trend from a few years ago Kim K. rocked? Not so flattering for mature skin, or really, anyone.
For a brightening effect under the eyes, stick with a peach-hued concealer and use your ring finger to dab lightly in a triangle-shape.
TRY IT: Bobbi Brown Under Eye Corrector ($29)
Shutterstock
4. Set It!
Let's be real: smudged mascara and eyeliner transferring below your eye aren't doing you any favors. While powder foundations should be avoided for mature skin, using a tiny bit of powder to set under-eye concealer is key to keeping a youthful eye look all day.
If you want to keep dark circles and trouble spots covered past mid-day, brush a slight amount of powder over your concealer to set it in place.
TRY IT: Laura Mercier Translucent Loose Setting Powder ($39)
SheFinds receives commissions for purchases made through the links in this post.