You don't just have to eat your way to a flatter stomach and you certainly don't have to (and should never) starve yourself or withhold nutritious foods from your diet for tighter abs. But one of the quickest, most fool-proof ways to get a lot of your essential nutrients, fiber, and protein is by drinking healthy smoothies that will satisfy your hunger and provide beneficial ingredients that can help burn belly fat.
This healthy Flat-Belly Kale Smoothie combines low-calorie, high-fiber kale with the probiotic benefits of Greek yogurt, protein-rich almond butter, pineapple and blueberries for an antioxidant smoothie that will help you lose weight in a healthy way.
Here are three more flat-belly smoothie recipes that should be on your radar.
Photos: Shutterstock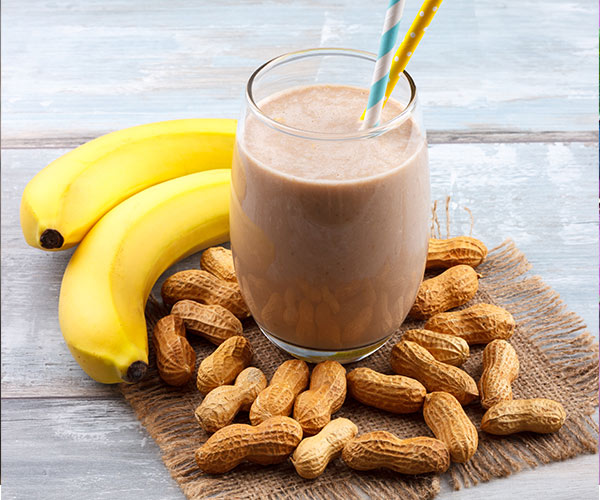 Peanut Butter And Banana Smoothie
Before you can say, "but peanut butter is loaded with fat," no worries: this peanut butter and banana smoothie uses powdered peanut butter, which contains just 50 calories and 1.5 grams of fat per two tablespoons. You'll still get the protein benefits from PB and potassium from bananas, as well as antioxidants from unsweetened cocoa powder and belly fat burning calcium from milk.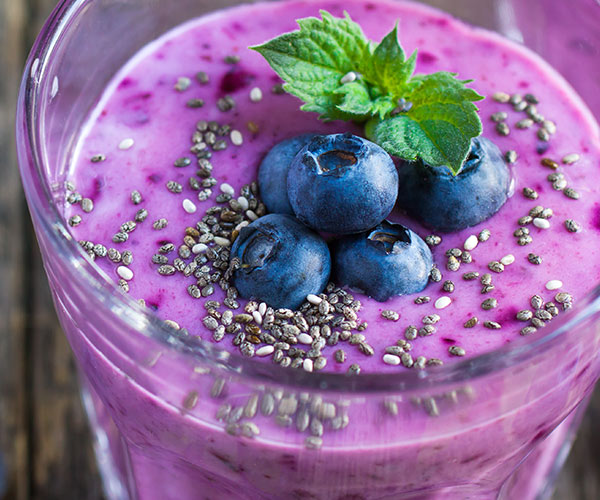 Blueberry And Flaxseed Smoothie
Flaxseed is a high-fiber superfood that has a wealth of benefits that include omega-3 fatty acids (which help on your quest to getting flat abs). Blend them with antioxidant-rich blueberries, spinach, Greek yogurt, and coconut milk and you'll get this tasty and incredibly nutritious Blueberry and Flaxseed Smoothie.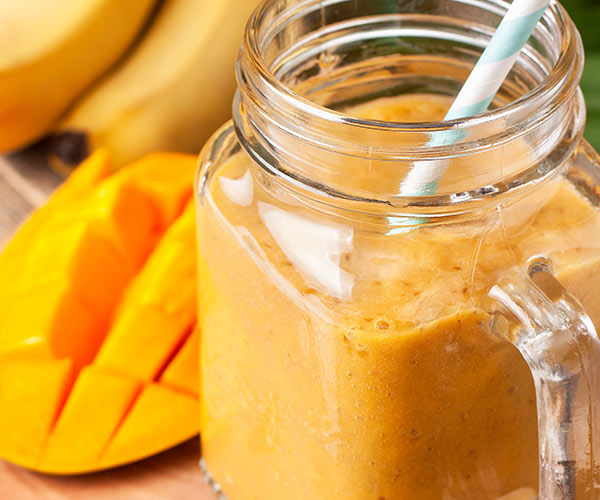 Mango Smoothies
Thanks to their high fiber and phytochemical content, mangoes are one of the best fruits you can eat to help with belly fat. Some even say the skin of the mango can inhibit fat cell production — though it's entirely up to you whether you'd like to include the skin in this delicious Mango Smoothie, which contains five simple ingredients that include yogurt and honey. Either way, you'll be doing your taste buds and health a huge favor.