There has been a big shift in beauty lately–particularly in the skincare industry. Popular brands and retailers are beginning to roll out products that feature natural and organic ingredients. By making this switch, you can enjoy your favorite formulas without having any potentially harmful additives and chemicals irritating your skin. This is especially the case for moisturizers as these powerful products are responsible for hydrating our skin and keeping it healthy. When it comes to finding the best natural moisturizer for mature skin, Sandra Kopp, M.D., a board-certified dermatologist practicing at Schweiger Dermatology Group in New York City, says that it calls come down to what's listed on the ingredients list. That how you'll determine what your skin needs.
How To Find The Best Natural Moisturizer For Mature Skin
"When choosing a moisturizer, look for key ingredients," she says. "Popular humectants include glycerin (or glycerol), hyaluronic acid, propylene glycol, urea, sorbitol, and alpha hydroxy acids (e.g., glycolic and lactic acid). At high concentrations alpha hydroxy acids and urea soften the outer layer of the skin, leading to exfoliation. Common emollients are lanolin, mineral oil, ceramides, dimethicone, coconut oil, and other plant-based oils. Occlusives include shea butter, petrolatum, beeswax, and paraffin, among others."
Expert Tips On When To Apply Moisturizer To Face
In addition to choosing a moisturizer with natural and effective ingredients, Dr. Kopp says that it's equally important to perfect your skincare routine. This includes applying your moisturizer at the correct times and following a detailed regimen that addresses your skincare concerns. "The best time to apply a moisturizer is when the skin is still moist. After using a gentle cleanser, lightly pat your face damp, and then immediately apply a layer of moisturizer to lock in the hydration," she explains. "Though a good moisturizing regimen is a great start, it is important to stay hydrated and get essential nutrients (vitamins, essential fatty acids) that are the building blocks for healthy skin. Avoiding smoking and practicing good sun protection is essential for long-term skin care."
Check Out Our Picks For The Best Natural Moisturizer For Mature Skin
Now that you know how to apply your moisturizer, it's time to find how where to get them. Here are some of our favorite anti-aging moisturizers that we think work better than Botox: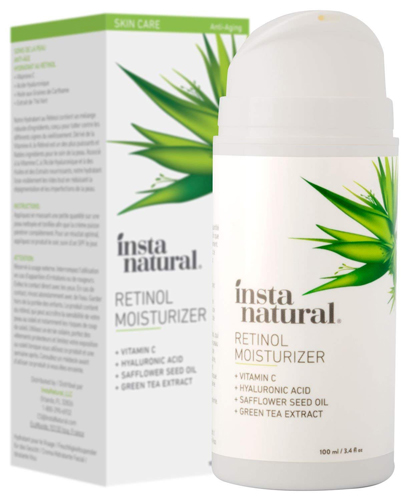 Insta Natural Retinol Moisturizer ($18.97)
Key Benefits:
-Fights puffiness, wrinkles, fine lines, and hyperpigmentation.
-Delivers radiant, soft, and refreshed skin.
-Antioxidant protection.
-Includes vitamin A (retinol), vitamin C, and green tea.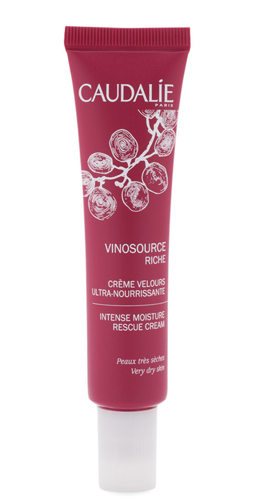 CAUDALIE Vinosource Intense Moisture Rescue Cream ($39)
Key Benefits:
-Nourishes dry, cracked, damaged, and uncomfortable skin.
-Rebuilds hydrolipidic layer in skin to fight dryness.
-Protects against free radical damage (pollution, stress, and sun exposure).

-Contains grape seed polyphenols, olive squalane, shea butter, and borage oil.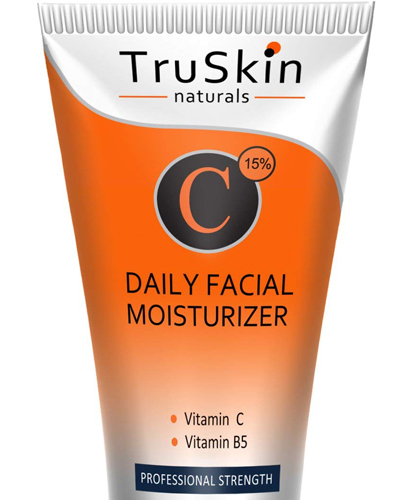 TruSkin Naturals Daily Facial Moisturizer ($15.99)
Key Benefits:
-Reduces the appearance of dark spots, sun spots, age spots, and hyperpigmentation.
-Boosts skin's natural sun protection, refine skin texture and fade the look of fine lines and wrinkles.
-Contains 15% vitamin C, vitamin B5, MSM, pure organic jojoba oil, and green tea.
-Can be used on all skin types.
LilyAna Naturals Retinol Cream Moisturizer ($19.99)
Key Benefits:
-High-potency formula visibly reduces fine lines and wrinkles, fades sun damage, spots, acne, and scars.
-Improves uneven tone, skin texture, and overall appearance.
-Contains hyaluronic acid, vitamin E, green tea, shea butter, and jojoba oil.
-Can be used on all skin types.
GO-TO Very Useful Face Cream ($31)
Key Benefits:
-Rich in antioxidants.
-Offers free radical protection.
-Improves wrinkles, loss of skin elasticity, and suppleness.
-Contains CoQ10 and amla berry.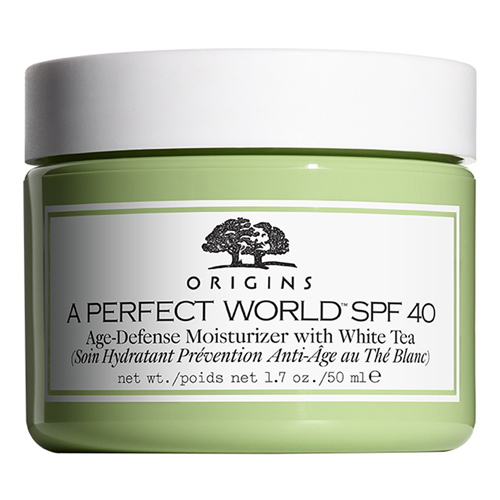 ORIGINS A Perfect World™ SPF 40 Age-Defense Moisturizer with White Tea ($45)
Key Benefits:
-Hydrates, brightens, and boosts the skin's barrier.
-Prevents premature signs of aging.
-Protects skin from UV damage with SPF 40 and environmental aggressors (infrared rays and pollution) with antioxidants from white tea.