Sometimes we don't get enough sleep and we wake up with super dark and puffy undereyes. It's nothing to be ashamed of and it's something that can be fixed! An eye cream can bring back the moisture under your eyes and smooth away wrinkles.
The Anjou Eye Gel on Amazon is a great product with incredbile reviews -- and it's cheap!
Anjou Eye Gel ($5.99)
At only $5.99, the Anjou Eye Cream is a great buy. It's a gel that helps reduce wrinkles, dark circles, eye bags and puffiness! This eye cream's magical formula features three age-defying peptides that work together with each other to create a " aster, healthier, and more effective results, treating sighs of aging around eyes," according to Amazon.
Anjou Eye Gel ($5.99)
A recent purchaser of Anjou's Eye Gel said, "I am nearing the end of my first bottle, and I'm impressed. Results are gradual, but definitely noticeable. I was initially attracted not only by the ingredients, but also by their position near the beginning of the list, always a good sign in terms of effectiveness. I will definitely purchase again."
[Photos: Shutterstock]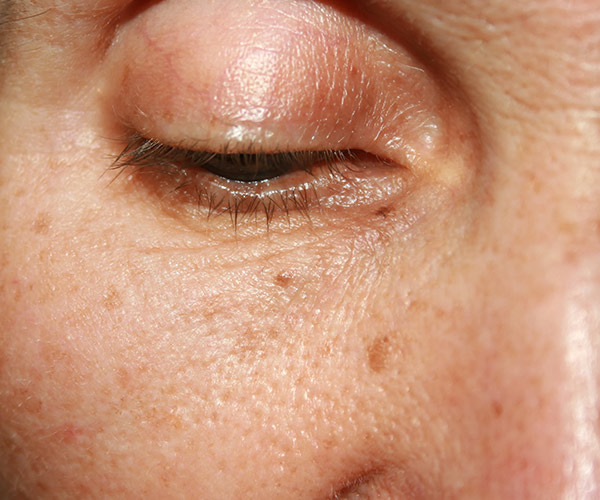 Anjou's Eye Gel says it has "first class safety standards: No parabens, preservatives, artificial colors, or petroleum chemicals; not tested on animals," which is incredibly inmportant in skincare. Too many products contain chemicals that do more harm than good nowadays, so it's great to find a product like this one!
If you're looking for an eye cream that will smooth away your worries, try Anjou's Eye Gel! The price cannot be beat and the reviews speak highly of the product's ability to give "smoother skin: Minimize wrinkles, reduce dark circles, moisturize your skin, and eliminate puffy baggy eyes." Head over to Amazon now and try it out!