Most celebrities are in way better shape than us normal folk. They have personal chefs/trainers and hit the gym like crazy. However, there are a handful of celebrities who have "normal" beach bodies. You know, not super toned (I'm looking at you, Jessica Alba) but not big, either. These eight celebs have bodies that look like us, which is comforting to know we're created equal...somewhat! [Photos: Splash News]
1. Jennifer Lawrence
The Hunger Games star shows off her bikini body in Hawaii.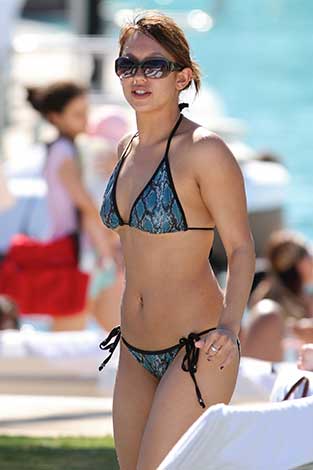 2. Cheryl Burke
DWTS alum Cheryl Burke wears a snake print bikini to the beach.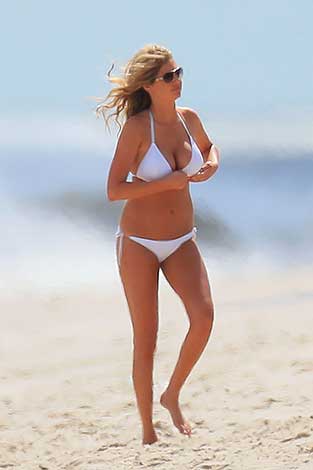 3. Kate Upton
Model Kate Upton can grab anyone's attention the moment she puts on a bikini.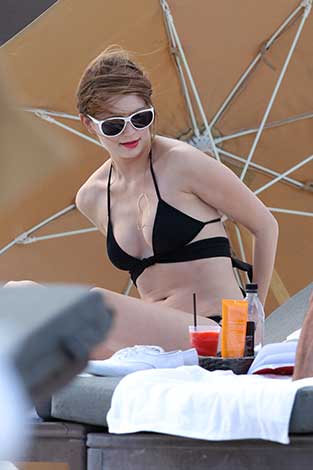 4. Mischa Barton
The O.C. actress used to get a lot of slack for her bikini body, but I think she looks great in her black wrap bikini!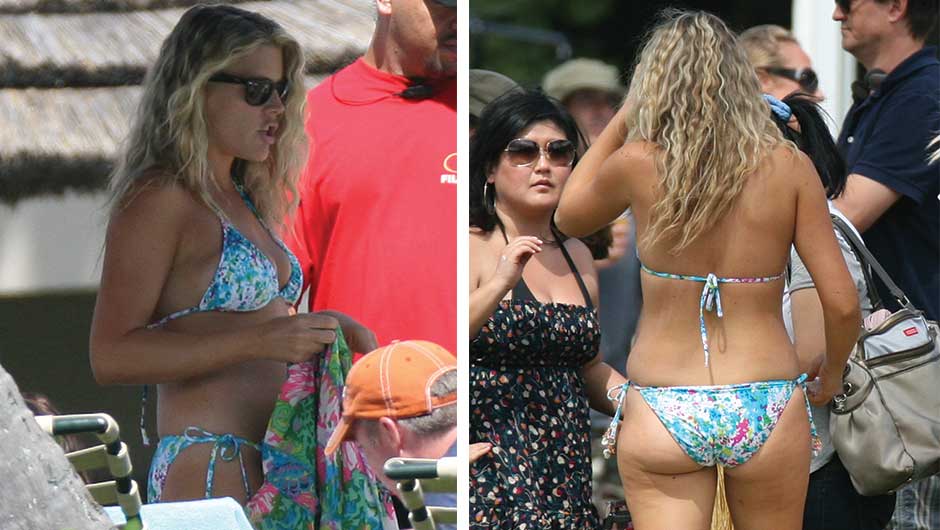 5. Busy Philipps
Actress Busy Philipps dons a string bikini while hanging out with her Cougar Town cast. Side note: her beach waves are amazing.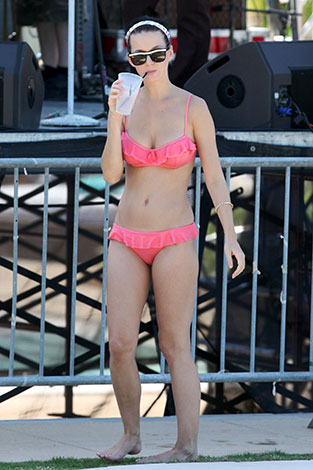 6. Katy Perry
Singer Katy Perry wears an adorable pink ruffle two-piece while cooling off with a refreshing drink.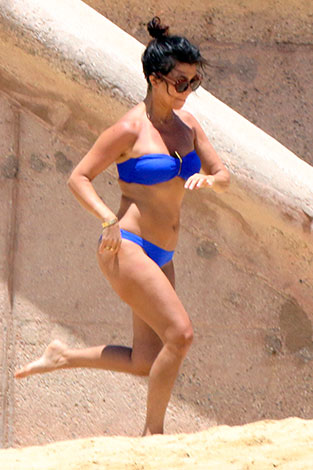 7. Kourtney Kardashian
Considering she's a mom of three, Kourtney Kardashian is rocking that bikini. Get it, girl.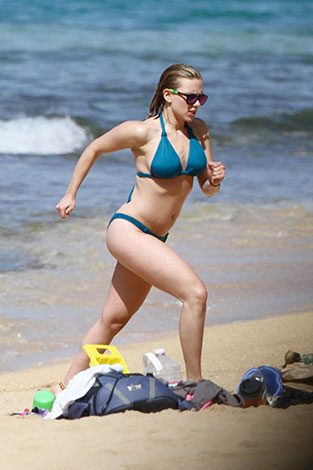 8. Scarlett Johansson
Scarlett Johansson shows off her assets after taking a dip in the ocean.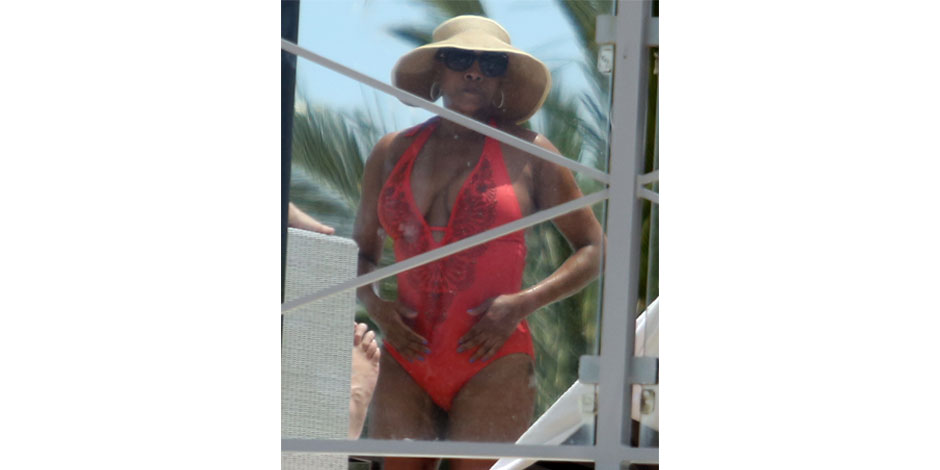 9. Vivica A. Fox
The beautiful actress protects herself from the sun wearing a one-piece, floppy hat and sunglasses.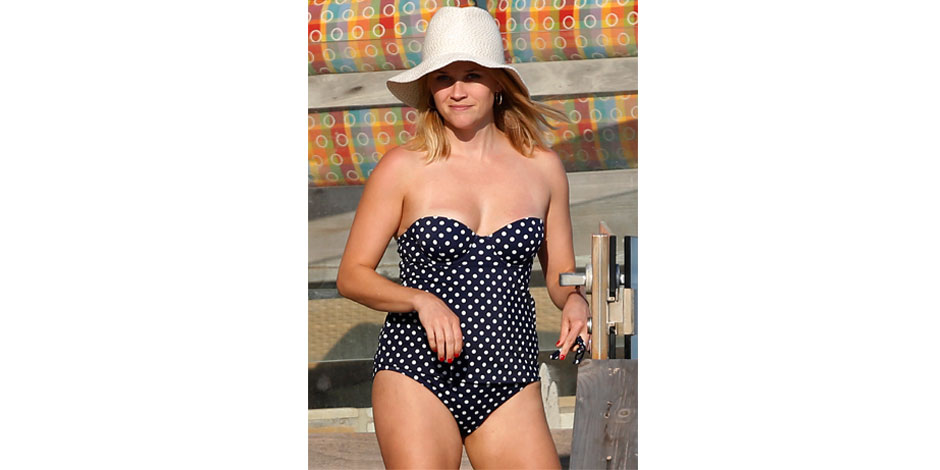 10. Reese Witherspoon
This Oscar-nominee looks adorable in her strapless, polka dot one-piece.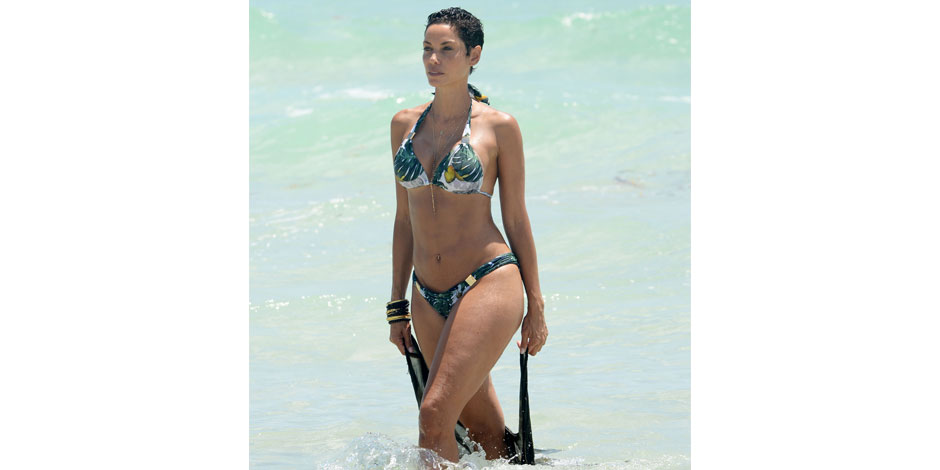 11. Nicole Murphy
This model and entrepreneur definitely knows how to work a bikini.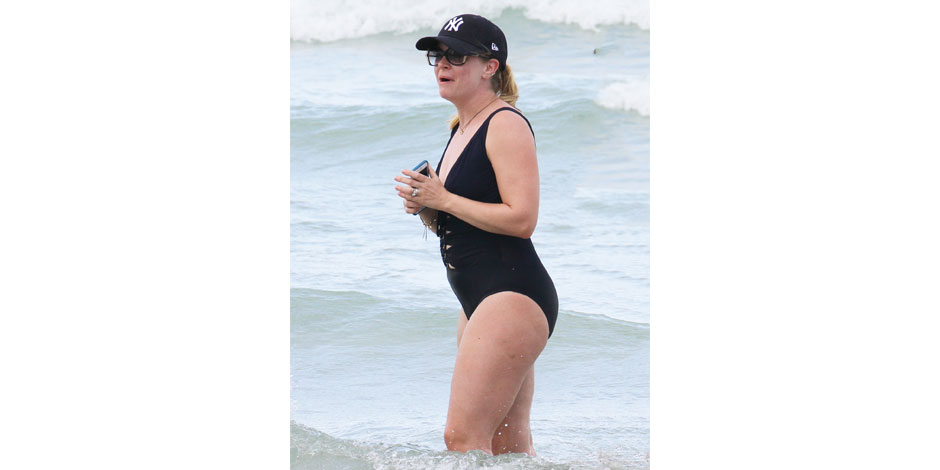 12. Melissa Joan Hart
Melissa takes a dip in the water wearing a classic black one-piece.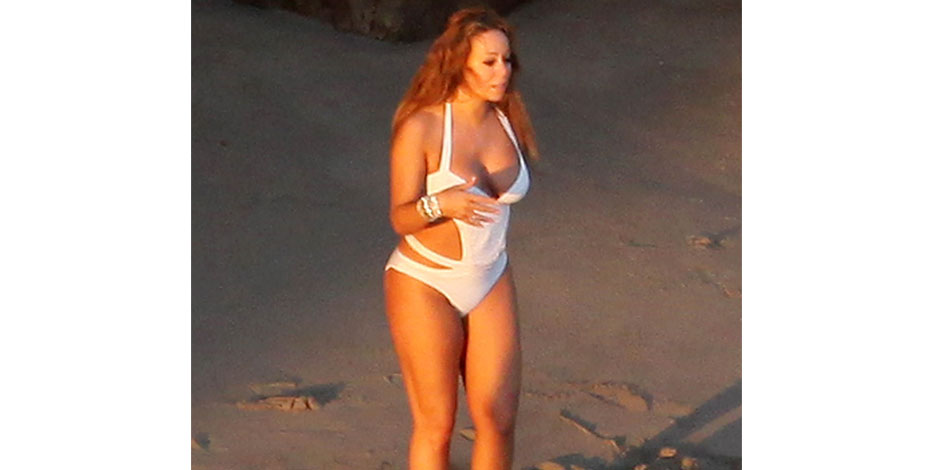 13. Mariah Carey
She's always one to flaunt her curves and she looks awesome doing it!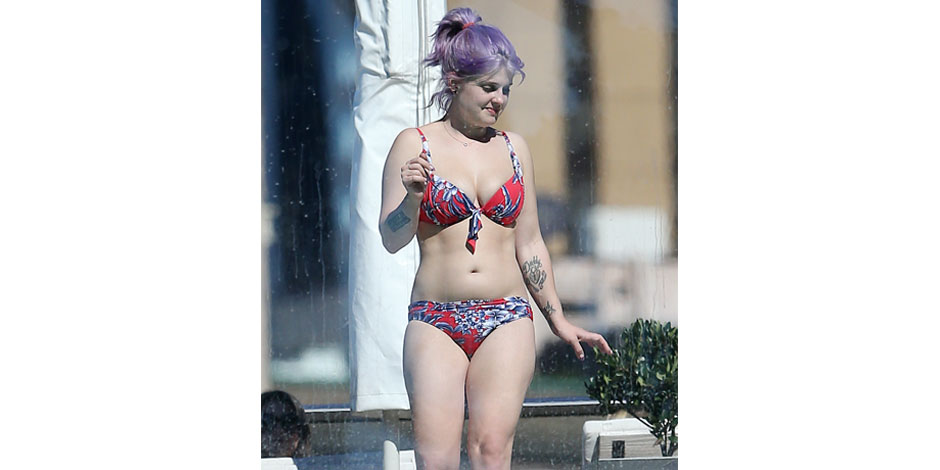 14. Kelly Osbourne
The purple-haired beauty has no problem showing off in a teeny bikini.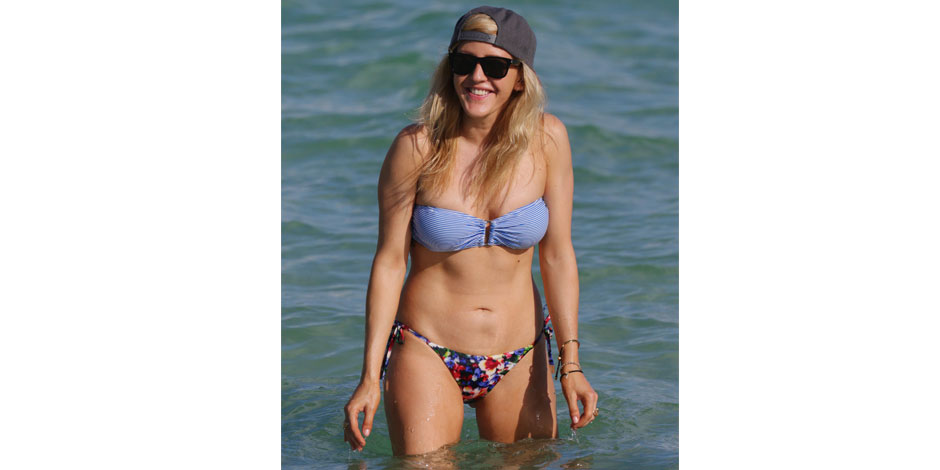 15. Ellie Goulding
This Brit is no doubt having a great time cooling off in the ocean.