Hair trends are always changing and the industry loves bringing back trends from past decades. If you tuned into the New York Fashion Week shows this year, you already know that '90s hair trends were all over the runways.
We saw scrunchies, zigzag headbands, and heck, even banana clips on our favorite models. So, you know what that means—all of these hair trends are coming back this year!
If you're like us and you tossed out your colorful banana clips and plastic zigzag headbands years ago, don't worry, because major brands like Urban Outfitters are embracing these vintage trends and offering them in so many fashionable colors and patterns. Here are the '90s hair trends that everyone will be everyone will be wearing again in 2018:
Scrunchies
Scrunchies have been having a moment for a while now, but 2018 will really be their year. We've seen celebrities like Hailey Baldwin wear the old school hair accessory on the red carpet, and now you can, too!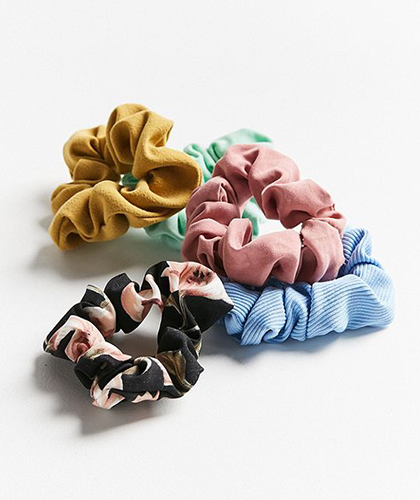 Urban Outfitters Days Of The Week Scrunchie Set ($12)
Want to wear match your scrunchie with your outfit like Hailey did? These vibrant scrunchies from Urban Outfitters will definitely help you make a bold and playful statement.
Zigzag Headbands
Prabal Gurgung declared that zigzag headbands and stretch combs are back and better than ever. His models, including Bella Hadid, donned the '90s hair accessories during his NYFW show, adding an effortlessly chic element to his gorgeous, eccentric designs.
MagiDeal Zigzag Toothed Headband ($3.54)
Follow Bella's lead with this zigzag headband from Amazon. It's just like the one you used to wear in the '90s!
Padded Velvet Headbands
Remember the thick, puffy velvet headbands you would wear to family events when you were a kid? Well, those bad boys are coming back in style! The Blair Waldorf-esque accessories add an undeniably chic and sophisticated element to any outfit, just ask Victoria's Secret model Elsa Hosk!
QtGirl 3 Pcs Padded Headbands ($9.99)
Channel your inner Blair Waldorf with these chic padded headbands. Opt for this stylish 3-pack, which features the trendy hair accessory in black, red and navy.
Stretchy Handbands
Were thick, stretchy headbands more your thing in the '90s? Well, you're going to love the looks from Tom Ford's NYFW show because some of the models rocked thick, leather headbands. Swap the frumpy headband you use to wash your face with one of these bold leather headbands to create a high-fashion, Tom Ford-approved look.
Even Kim Kardashian is a fan of the trend! She rocked a thick black headband during her panel at the Create & Cultivate Conference in Los Angeles on Sunday.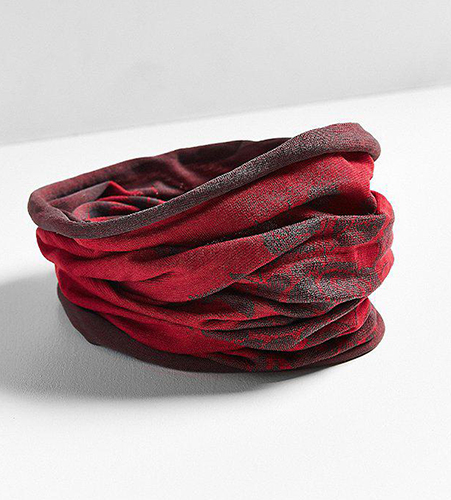 Cleo Wideband Headwrap in Red ($14)
Take a cue from Kim Kardashian and try this bold headwrap from Urban Outfitters. It's available in a variety of colors and patterns, but we're loving this red floral one!
Banana Clips
Banana clips are baaack, all thanks to Alexander Wang's NYFW show. The models looked sleek and stylish wearing the vintage hair clip. The show's lead hairstylist and Redken creative director Guido Palau says that the clip was chosen to celebrate female empowerment and the return of this accessory. "It's a new take on the banana clip and how cool they can look," he says.
Prettyou Claw Crystal Banana Hair Clips ($8.95)
Throw your hair in a bun with these metallic banana clips. They're durable, easy to use and work for a variety of hair lengths and types!
Looking for more old school trends to add to your wardrobe? Check out the 2000s-inspired trends that are coming back in style at SheFinds.com!
[Photos: Splash, @alexanderwangny]
SheFinds receives commissions for purchases made through the links in this post.