If there's one thing many people can agree with when it comes to the Kardashians, it's this: that is one family filled with knowledgeable beauty lovers who know the beauty and wellness market inside and out.
Kourtney Kardashian has recently launched a lifestyle site called Poosh, where the 40-year-old mom, reality TV star, and businesswoman doles out helpful advice on her health, wellness, home, and entertaining choices.
If you're expecting all of Kardashian's tips to contain prohibitively expensive product suggestions, prepare to be pleasantly surprised: this is the  affordable $45 anti-aging drink Kourtney Kardashian swears by for younger-looking skin.
Splash
She owns serums and moisturizers galore, but Kourtney K. knows very well that great skin starts from within.

In fact, the Kardashian sis is a firm believer in one ingredient, in particular: collagen.

After joining forces with Vital Proteins, Kardashian provided some insight into why she turns to their collagen drinks to make her complexion more youthful and glowing:

"I started taking collagen when I discovered that it has unique properties that can't be found in other protein sources. Since then, I have added it into my routine. I've been drinking collagen (the main protein found in the body: think hair, skin, bones, muscles, joints, and tendons) every morning for years, and it's made such a difference in my body. I notice a glow in my skin, my hair is healthy, and my nails are so much stronger. It also helps my body recover more quickly from my intense workouts by supporting my bones and joints."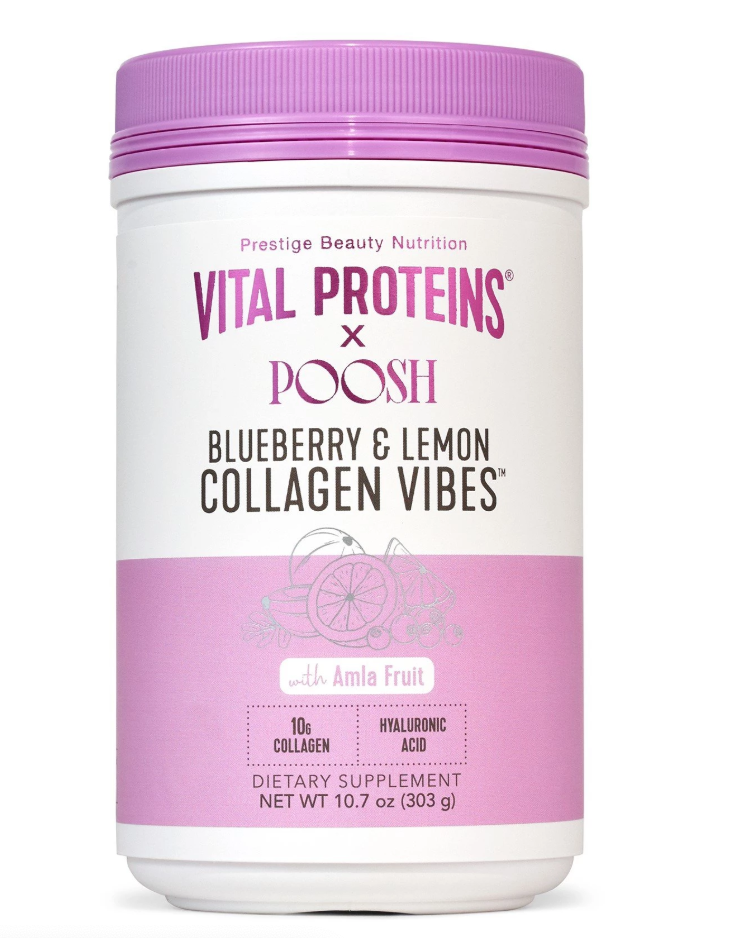 Wondering how Kardashian incorporates collagen into her healthy lifestyle? For one thing, she starts every day with Collagen Vibes, a powder supplement that contains 10 grams of collagen peptides, vitamin C, hyaluronic acid, and alma berry extract. All you have to do is add the powder to water or your smoothie — it even boasts a delicious blueberry and lemon flavor to enhance your beverage.

Vital Proteins x Poosh Collagen Vibes, $44, Vital Proteins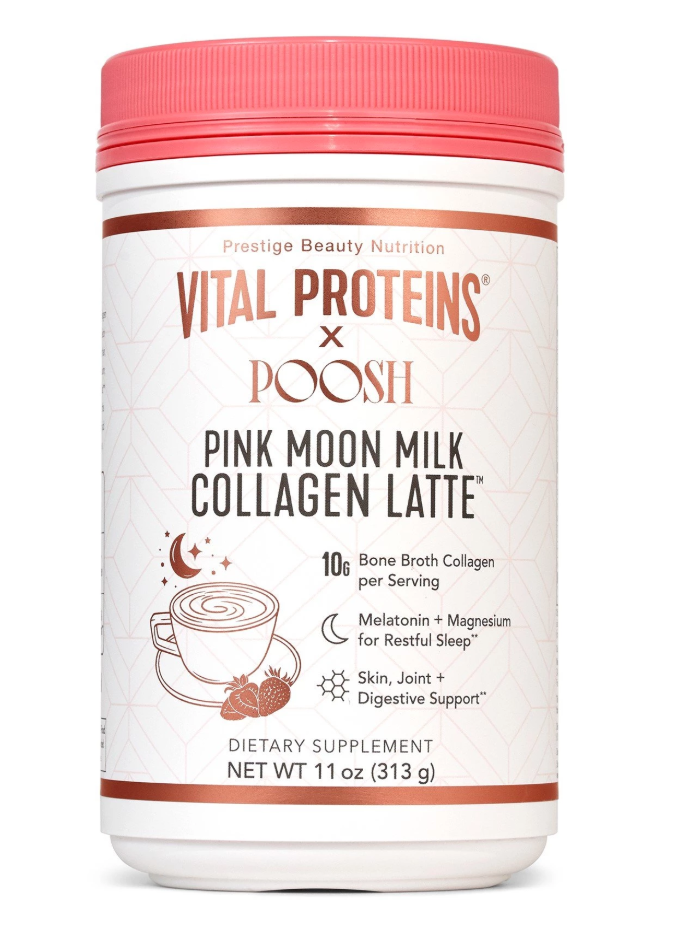 The second product that Kardashian has collaborated on is designed for nighttime: Moon Milk, a soothing supplement with Ashwagandha, which helps lower cortisol levels to make you feel relaxed and ready for sleep. The creamy strawberry-flavored powder boasts 10 grams of bone broth collagen, as well as melatonin and magnesium that relax your body and mind. Add it to a warm liquid.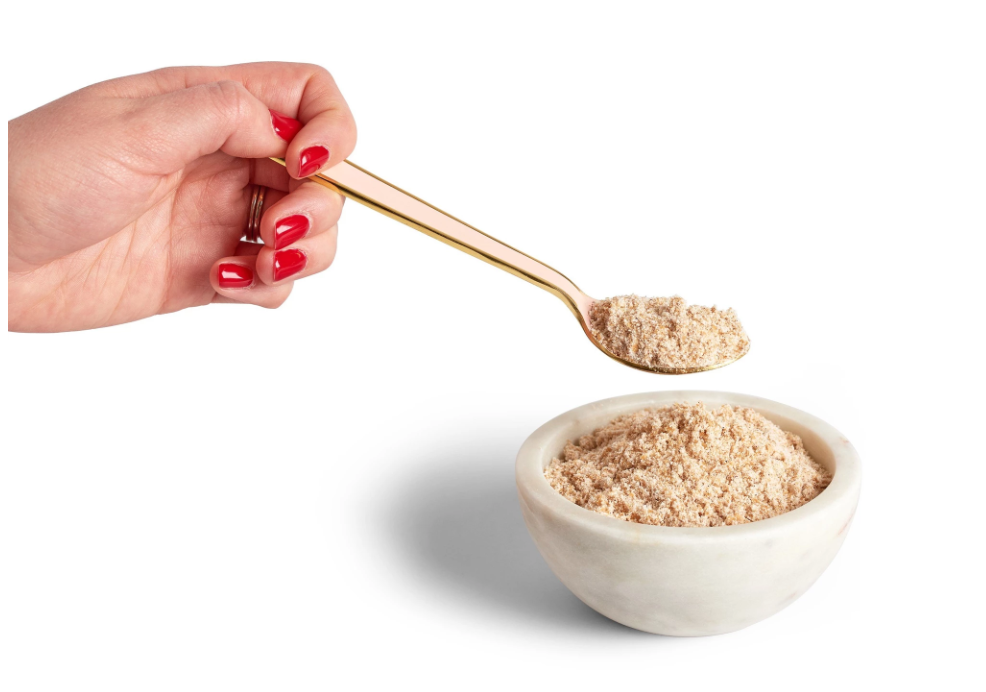 Kardashian is so enamored with these collagen-based supplements that she says she even includes them in her hectic, travel-heavy life: "I love traveling with Vitamin C packs to make sure I don't get sick when I travel. I also love taking my Vital Proteins with me in portable containers. This helps me stay on track with my morning and nighttime routine when I'm not home."

The best news of all is that, unlike so many celeb-endorsed beauty and wellness product, this is one that you might just be able to include in your routine.