Collagen is basically the fountain of youth in both wellness and skincare – well, the closest thing we'll ever get to a real fountain of youth. If you are noticing those pesky fine lines and wrinkles that plague us all are getting a bit more temperamental than usual, chances are that you could benefit from a little collagen boost.
The reason why collagen is such a life-saver in the world of anti-aging beauty is because it is actually the natural protein your body uses to build your skin and hair. Unfortunately, as we reach adulthood and continue to get older, our collagen production begins to decrease. So it is imperative to boost your body's collagen any way that works best for you.
You can either bring collagen supplements into your diet to boost your skin's ability to repair itself from within, or you can target the source directly with an anti-aging collagen cream to smooth out fine lines, wrinkles and crow's feet. And we've found the world's best collagen cream for just $9 at Target!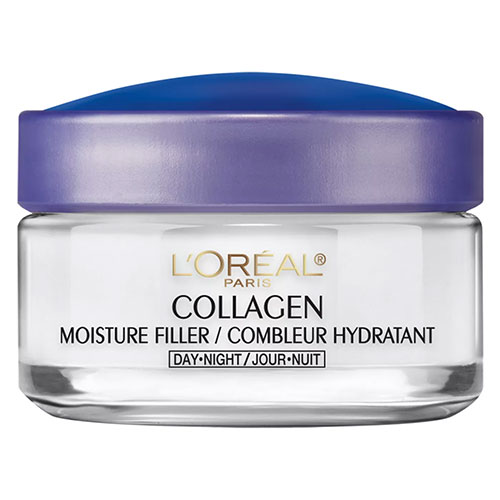 L'Oreal Paris Collagen Moisture Filler Day/Night Cream 1.7oz ($8.99)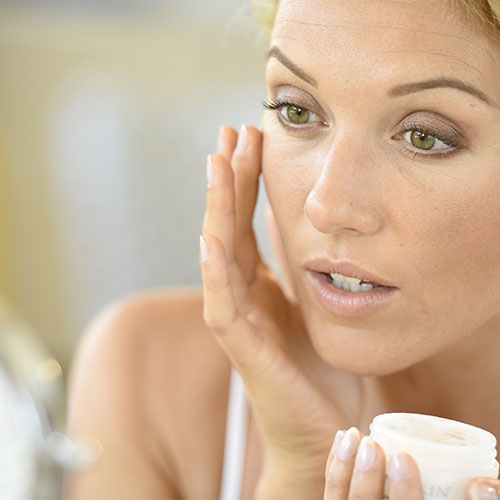 How The Best Affordable Collagen Cream Works
The L'Oreal Paris Collagen Moisture Cream is an anti-aging day lotion that provides intense and natural hydration to the skin by restoring the body's natural collagen. It works to make the skin look younger through filling in lines and wrinkles and leaving the face with a smooth, plump texture. This gentle formula was tested by dermatologists and shown in a consumer evaluation of 50 women to fill in wrinkles in just four weeks.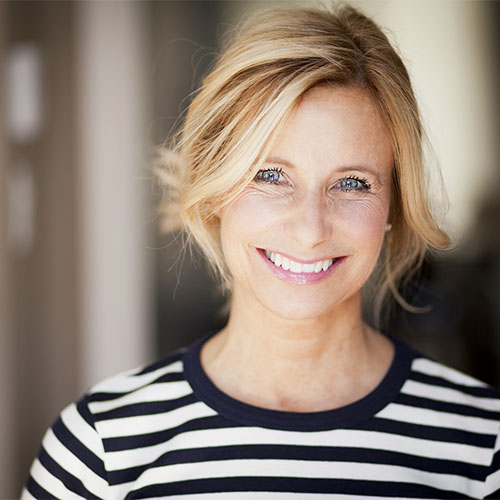 Key Benefits Of The L'Oreal Paris Collagen Moisture Cream
- Restores moisture to the skin to leave the face plump and firm
- Fills in lines and wrinkles for a smooth, rejuvenated complexion
- Provides intense hydration and brightens the face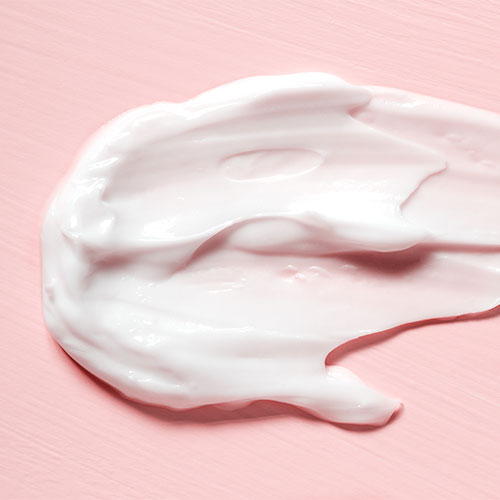 Shutterstock
Promising Reviews
"Purchased this the day before yesterday. Applied as the directions said. it has only been two days. but yes it is helping a lot! I didn't even say anything to anyone. My husband noticed its well as a friend saying how great and young and well rested I looked. Very satisfied with this product. I would recommend it to everyone." Kate59
"I've been looking for a collagen moisturizer for quite a while now and I finally bought this. I've been using it for two weeks and I can see a tremendous difference. My fine wrinkles have almost vanished! I'm so glad I purchased it. And I will most definitely keep buying it." - SP
"I have been using Collagen Filler every day and night to reduce wrinkles. My skin responds very well to collagen. L'Oréals collagen cream is affordable and works great! My wrinkles are greatly reduced. I use this product first and then apply Rosy Tone. My 50 year old face looks beautiful, fresh and so much smoother! Thank you L'Oréal!" - SusanRi20
SheFinds receives commissions for purchases made through the links in this post.