The fifth annual Amazon Prime Day 2019 is almost here, and while we can't guarantee that the website won't crash again this year (yikes!) we can guarantee that there will be some epic deals to be had in this 30-hour flash sale event.
If you've ever shopped Prime Day, you know that it's like Black Friday in July–they'll have 50% off Amazon devices like Echo Dots, as well as items for the home (instant pots and more), clothing (Calvin Klein, workout leggings, dresses), beauty and more majorly marked down. The sale keeps getting bigger and bigger every year.
— Amazon.com (@amazon) July 16, 2018
Here's everything you need to know the massive sale that's coming in just a few weeks:
What Is It?
Amazon Prime Day is an annual sale event that the retailer uses to drive sign-ups to their Prime membership program, which costs $119 per year. The benefits of being a Prime member are that you receive free fast shipping (usually 2-day shipping, although same-day is available in some regions) for all eligible purchases (marked as "Prime" on the product page). You can also stream TV and movies on the Amazon Prime app, in addition to a long list of other perks. So, yes, there are lots of reasons to join, the least of which is access to this 2-day sale.
The Prime Day deals are a combination of a small number of "Deals of the Day" (7 or so) as well as thousands of "Lightning Deals," every 5-10 minutes. Are you ready??
The deals are so good that they crashed the website last year! So, no–you don't want to miss out this year.
Is Amazon only selling dogs on #PrimeDay ? I couldn't get an echo so I ordered 'Muffin'
he will be here in 2 days! #primedayfail #DogsofAmazon pic.twitter.com/FUgRcJ3y8E

— Suzanne Lewis (@SuzanneLewis115) July 16, 2018
When Is It?
Although the sale information leaked early last year, thanks to Amazon UK's website publishing the Prime Day 2018 banner on their homepage prematurely, we unfortunately don't have the confirmed sale details as of press time. A rep for the giant did not respond via emails–BUT there is a lot that we DO know about the sale.
For one, it will likely occur on the second or third Monday of the month. In 2018, the sale went live on Monday, July 16, 2018. In 2017, the sale kicked off at 9 p.m. EST on Monday, July 10. In 2016, the sale occurred on Tuesday, July 12, 2016. In 2015, the inaugural event (which was timed to the company's 20th anniversary) took place on Wednesday, July 15, 2015. Based off these past dates, we can predict that the sale will take place on Monday, July 15, 2019. 
How Long Do Deals Last?
The sale will last more than just one day–in 2018, the deals lasted 36 hours. In 2017, they lasted 30 hours. We expect that the sales will last 30-36 hours or longer in 2019. Either way, they'll be gone in the blink of an eye!
Do You Have To Be A Prime Member?
The answer is yes, you need to be an Amazon Prime member to be able to access the deals on Prime Day. Although Amazon touted that they drove more Prime sign-ups on July 16, 2018 (the day the sale went live last year) than any previous day in history, we would recommend signing up for Prime before the sale starts so you can access the discounts right away. You can even do a one-week trial for $1.99 to see if it's worth the hype (it is).
SIGN UP NOW
What Are The Deals?
New Deals Every 5 Minutes
How the sale typically works is that new deals roll out every 5 to 10 minutes or so throughout the duration of the 30-36 hours. Last year, Amazon says that more than 100,000 deals were issued (and a whopping 1 million items sold). Get that scrolling finger ready!
Amazon Devices
It's Amazon, so there will be deep discounts on their own tech items like Echo Dots and Fire TV Sticks, and those are the bestsellers from the sale. In 2018, the Echo Dot and Fire TV Stick with Alexa Voice Remote were the two top sellers, according to Amazon.
And it's with good reason–the prices are solid. Last year, the Fire TV Stick was just $20 at the sale!
They also had the Cloud Cam for $60, down from $120, Echos for $70, down from $100. The Fire 7 tablet was $30, down from $50. The Fire HD 8 tablet was $50, down from $100. The Fire HD 10 tablet was $100, down from $150 and the Kindle Paperwhite was marked down to $80, down from $130.
In 2019, you can expect Amazon devices will be marked down 30-50% off for the sale.
Non-Amazon Tech
They won't just have Amazon devices; in 2016 they had Bose SoundTrue headphones for $79.99, down from $149.95. Personal tech devices, smart phones, tablets and more across the board will be marked down.
Prime Day Lead-Up Deals
Amazon offers Prime Day Lead-Up Deals for you to shop the four days before the sale starts. Last year, they had up to 40% Off Women's fashion on Thursday, July 12; up to 30% off women's swimwear on Friday, July 14; up to 50% Off Calvin Klein Denim and Apparel on Saturday, July 14 and up to 40% Off premium activewear on Sunday, July 15. Aka, these deals are not to be missed.
Home Appliances & Electronics
Last year, the top sellers from the sale worldwide were items for the home: an instant pot pressure cooker in the U.S., Lifestraw personal water filters in Canada, a Bosch cordless drill in the U.K. and USB lighting cables in Mexico. This is the category more Amazon customers shop most, so if you have a home appliance or technology item on your wish list, add it to your cart and check out immediately–items will NOT stay in stock for every long.
So–are you ready?? If you can't wait until July to shop great deals, there are plenty of items on sale at Amazon's Today's Deals landing page.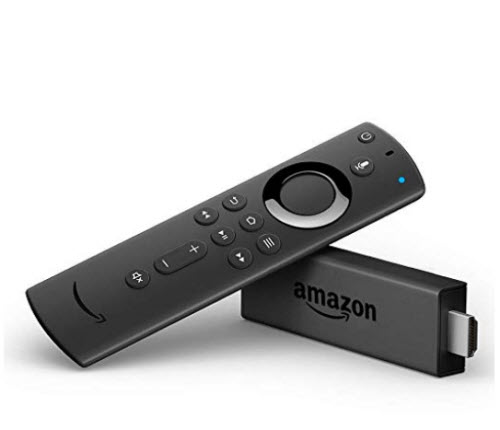 At the Amazon Prime Day Sale 2018, this Fire TV stick was marked down to just $10 (down from $24.99).
Mario Badescu Facial Spray Duo
Last year, this bestselling beauty product from cult brand Mario Badescu was marked down to just $10.
SheFinds receives commissions for purchases made through the links in this post.