The next big thing in skincare is the last thing you would expect. Celebrities from Gwyneth Platrow to Kourtney Kardashian have discovered the secret ingredient to age-defying skin in a common pantry staple: honey.
One particular type of honey called Manuka honey is taking the beauty world by storm because it is chock-full of benefits that improve all skin types, plus refresh and rejuvenate the appearance. Manuka is a monofloral type of honey that comes from a tree native to Australia and New Zealand. It is naturally rich in vitamins and minerals that improve the skin's tone and texture while clearing away dead skin cells. This leaves skin with a healthy and youthful glow.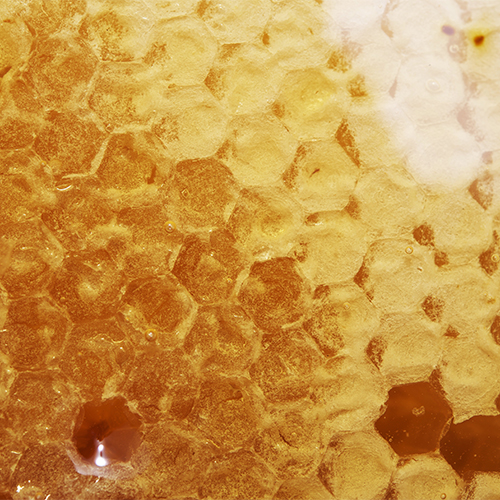 That leads into hydration: Manuka honey is a powerful source of moisturization because it is a natural humectant, which attracts water molecules and locks them in. So the more often you use Manuka in your skincare routine, the more hydrated your skin stays. Skin that is properly hydrated tends to keep a younger appearance as the moisture keeps skin smooth, soft and free of wrinkles. The intense moisturizing power of Manuka honey works for hair, too - improving the look and feel of dry, brittle or damaged hair by infusing nutrients and locking in hydration.
Plus, Manuka honey is a powerful antioxidant with anti-inflammatory and antibacterial properties, which means the honey strengthens the skin's barrier to make the nourishing benefits go further and help the skin to repair itself from environmental damage.
How To Bring Manuka Honey Into Your Skincare And Haircare Routine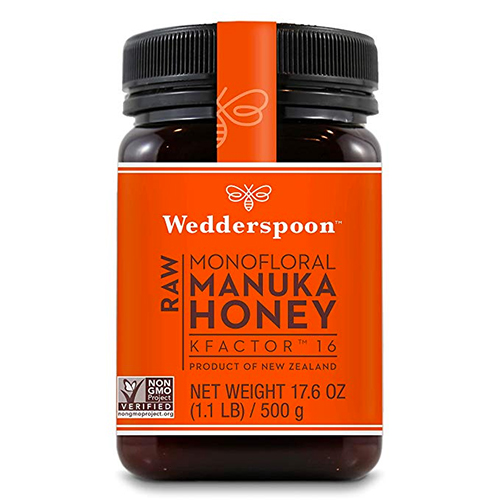 There are a few ways you can incorporate Manuka into your beauty regimen. One of the more popular choices is the DIY route, because you can do so many things with a jar of Manuka honey. You can buy the honey at almost every grocery store - Amazon sells a 17.6 ounce jar for $30 - and then once you have the honey, there are many homemade skincare staples you can make with it.
The most popular Manuka honey recipe is a face mask. You can even just put an even layer of plain Manuka honey onto your face and let it sit for 15 to 20 minutes to tone, balance and hydrate your skin. If you want some extra anti-aging benefits for your skin, mix a tablespoon of honey with half an avocado and let the mask sit for the same amount of time. This same mask concept works for hair too - mix Manuka honey with coconut oil to deliver intense hydration that improves dry or damaged hair.
You can also use Manuka honey for a homemade body lotion by combining it with coconut butter, coconut oil and shea butter. Or, try making a face cleanser with Manuka honey, castile soap, distilled water and a nourishing oil.
Wedderspoon Raw Premium Manuka Honey KFactor 16+ ($30)
The Best Manuka Honey Beauty Products
It's okay if the DIY option is the right one for you, because there are so many new skincare products out there that have been made with Manuka honey. When buying Manuka skincare products, it's important to read all of the ingredients it is mixed with to make sure you are getting a good amount of honey into your skin or hair. These are our current favorites: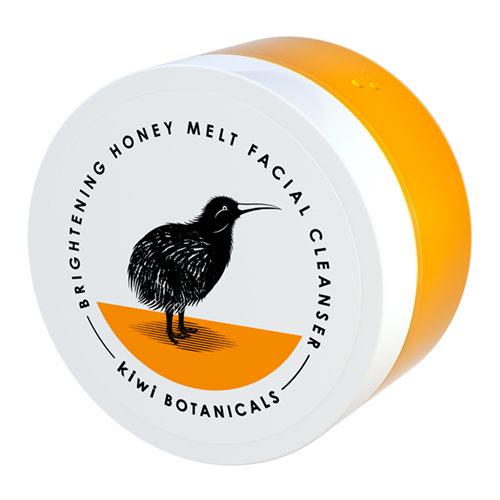 Kiwi Botanicals Brightening Honey Melt Facial Cleanser
What it Does
Brightening facial cleanser that leaves skin with a healthy and glowing complexion and for a younger-seeming appearance
Key Benefits
- Brightens skin with Manuka honey for a visibly nourished appearance
- Improves skin tone and texture with nutrient-dense formula
- Removes dead skin cells for a healthy, radiant complexion
Promising Review
I absolutely love these cleansers! The brightening formula is amazing for morning because it perks up your skin for the day and gives a really pretty vibrance. I love how this stuff leaves my skin feeling after." - Lacey
Kiwi Botanicals Brightening Honey Melt Facial Cleanser with Manuka Honey ($9.97)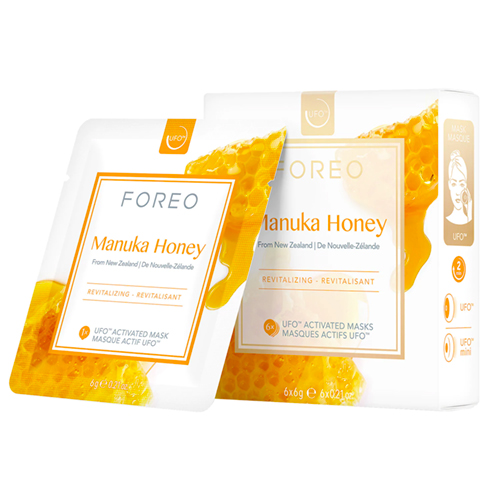 Foreo Manuka Honey Revitalizing UFO Activated Mask
What it Does
This leave-on facial treatment uses a nutrient-rich Manuka honey formula to soften the skin and improve elasticity, leaving you with a soft complexion.
Key Benefits
- Fights signs of aging while soothing the skin to soften and smooth the complexion
- Enhances firmness and elasticity for a radiant glow
- Delivers nutrients to the skin to hydrate
Promising Review
"This is my favorite Foreo mask. The skin felt hydrated, fresh, and glowy. During the day the effects were still showing! It is hard to take the mask from the package without making a mess." - Gakii
FOREO Manuka Honey Revitalizing UFO™ Activated Mask ($19.99)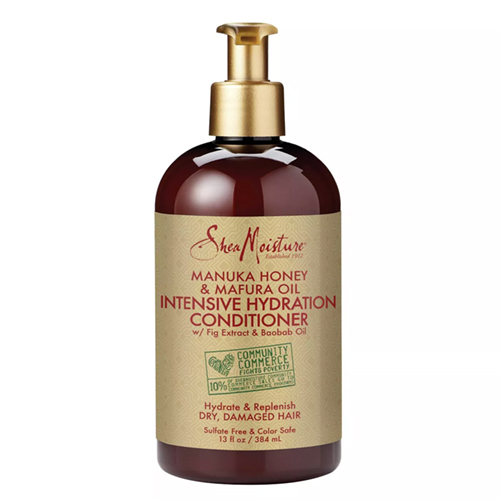 SheaMoisture Manuka Honey & Mafura Oil Intensive Hydration Hair Conditioner
What it Does
A strong rinse-out conditioner that uses Manuka honey and nutrient-dense oils to hydrate and detangle hair while improving signs of damage.
Key Benefits
- Intensely moisturizes dry or damaged hair while infusing with nutrients to enhance shine
- Uses restorative oils to nourish and soften dry, brittle hair
- Detangles hair with powerful conditioning formula
Promising Review
I have 3b curly hair, and I generally use the Coconut & Hibiscus Curl & Shine Conditioner (and line of products). However, my local grocery store was out of the conditioner, but it did have this lovely conditioner that I chose to buy in its place. This conditioner smells SO lovely, I could almost eat it. I woke up this morning with gloriously soft and shapely spirals. It works just as well as, if not better than, the Coconut & Hibiscus Conditioner. I would highly recommend it to any girls with dry, damaged, or curly hair." - RajahJael
SheaMoisture Manuka Honey & Mafura Oil Intensive Hydration Hair Conditioner ($9.99)
SheFinds receives commissions for purchases made through the links in this post.