What Does Moisturizer Do?
A good moisturizer does a lot more for your skin than you may realize. This powerful cream is perfectly-formulated to deliver moisture to the skin to keep the cells healthy and hydrated. And, if it's got antioxidants and other important anti-aging ingredients, it can protect your skin from harmful free radicals and help promote collagen production to improve firmness and elasticity. They can also perfect your complexion by brightening dark spots and filling any fine lines and wrinkles.
"When the skin barrier is compromised, which is what we see when it becomes dry, there's actually a low-grade chronic inflammation that occurs in the skin," warns dermatologist Dr. Whitney Bowe, MD, author of The Beauty of Dirty Skin. "Low levels of ongoing inflammation ultimately lead to a breakdown of collagen and accelerated aging. Dehydrated skin shows all the lines."
Moisturizer For Makeup Base
Plus, an evenly moisturized complexion allows for better makeup application! "Makeup sticks to dry areas on the skin and even seeps into fine lines," Dr. Bowe continues, who suggests waiting about five minutes before using foundation so your moisturizer or primer can properly absorb.
Best Moisturizer For Younger-Looking Skin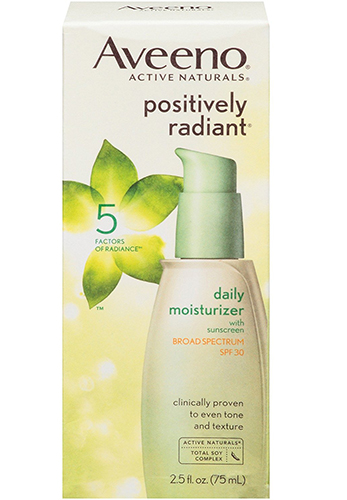 Aveeno Positively Radiant Daily Facial Moisturizer ($13.75)
A good anti-aging moisturizer to add to your skincare routine is Aveeno's Positively Radiant Daily Facial Moisturizer. It works to even tone and correct dullness, leaving the complexion hydrated, radiant, and noticeably more youthful. And, it comes recommended by Dr. Joshua Zeichner, M.D., director of cosmetic and clinical research, Department of Dermatology, The Mount Sinai Hospital.
"I was introduced to this product when I was a resident. I love that it not only protects from UV exposure, but it's the one product that really brightens up the skin, thanks to its soy complex and light diffusers," he tells TODAY.
Its SPF 30 protection is actually one of the main reason dermatologists like Dr. Zeichner love this moisturizer. In fact, he says that sunscreen is the best anti-aging product available because of its protective properties.
"While there are many expensive skin care treatments on the market, nothing is better at preventing both skin cancer and premature skin aging than sunscreen," he says. "In one recent yearlong study, regular sunscreen use was even shown to improve the cosmetic appearance of the skin, likely because the protective skin was able to heal itself. The best treatment for aging skin is preventing ultraviolet light damage to begin with. Skipping one day will not result in too much loss, but if you regularly take a pass, your skin will ultimately pay the price."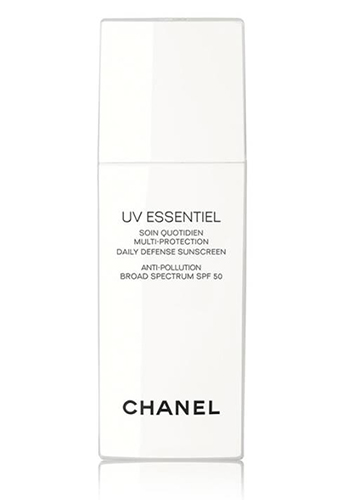 Chanel UV Essentiel Multi-Protection Daily Defense Sunscreen ($55.00)
If you've got a good moisturizer but are looking for a quality sunscreen to invest in, Dr. Amy Wechsler, M.D., assistant clinical professor in dermatology at SUNY Downstate Medical Center, suggests Chanel's UV Essentiel Multi-Protection Daily Defense Sunscreen. "Sunscreen is the world's best anti-ager and this is my go-to secret weapon! I love it because it contains 17.1 percent zinc oxide, which is one of the highest concentrations of broad-spectrum sunscreen available," she says.
Dr. Wechsler also loves it because of its fast-absorbing formula that doesn't leave the skin feeling greasy. "It's also the most cosmetically elegant sunscreen I have ever used. It rubs in easily, doesn't feel greasy, doesn't clog pores and is compatible with my moisturizer and makeup," she continues. "I apply it in the morning to any exposed skin and wear it every day, no matter the weather because I never want to be caught unprotected from the sun. It's also great to apply before a flight, as UVA rays can penetrate airplane windows."
Okay, so we're definitely going to up our sunscreen game! Regardless of the brands and products that you prefer, make sure that moisturizer and sunscreen are always featured in your daily skincare routine. Trust us, your skin will thank you!
Which moisturizers and sunscreens do you use to keep your skin youthful and radiant? Let us know in the comments below!
[Photos: Shutterstock]
SheFinds receives commissions for purchases made through the links in this post.