The food and drink choices we make in the morning can set the stage for a day of great eating. Provided we're selecting the right anti-inflammatory ingredients, they can also balance our guts with good bacteria and relieve inflammation in the body that can lead to disease and pain. One of the best anti-inflammatory drinks you should have when you wake up in the morning is anything — smoothie or tea — that contains turmeric.
Turmeric For Inflammation
The spice turmeric contains a natural anti-inflammatory compound called curcumin that blocks the molecule NF-kB responsible for inflammation in the cells — a molecule that's also responsible for a number of chronic diseases like heart disease and diabetes, reports Healthline. Incorporating turmeric into your morning routine is a great way to get your daily dose of this anti-inflammatory spice, and curcumin is fat soluble so it helps to enjoy a turmeric drink with a fatty food like avocado or nuts.
Best Turmeric Drinks
Here are some turmeric drinks that are perfect for breakfast:
You'll need to gather up a few spices, in addition to turmeric, to brew this anti-inflammatory turmeric tea, but they're all fantastic for your metabolism and health. This turmeric tea recipe requires 10 minutes of brewing time and milk and honey (which is optional), as well as a few other gut-healthy ingredients.
Ingredients:
Turmeric
Cinnamon
Cloves
Nutmeg
Ginger (Optional)
Ground Black Pepper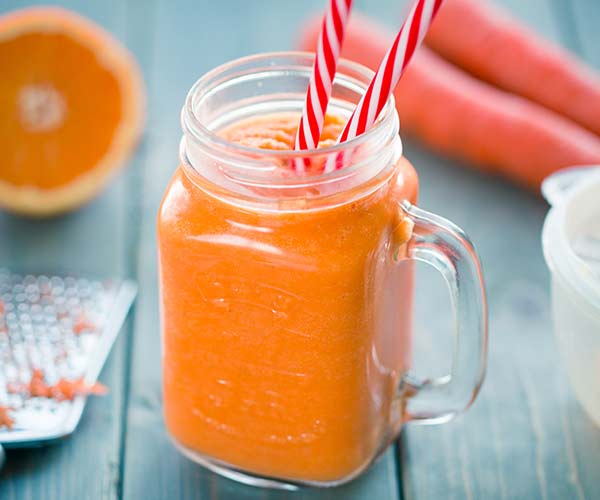 Blast inflammation with this healthy Golden Milk Turmeric Smoothie recipe. It calls for anti-inflammatory turmeric, banana, mango, and kefir. So, not only will it help combat inflammation, but it will also help promote healthy digestion and make you feel good from the inside out.
Ingredients:
Banana
Mango
Plain kefir
Turmeric
Tropical Turmeric Cleanser Green Smoothie
This green smoothie is loaded with so many anti-inflammatory ingredients that it will make your inflammation a thing of the past. It's also rich in antioxidants and healthy fats, making it act as a mini cleanse for your body, too!
Ingredients:
Kale
Coconut Milk
Pineapple
Mango
Lemon Juice
Fresh Ginger
Ground Turmeric
Ground Black Pepper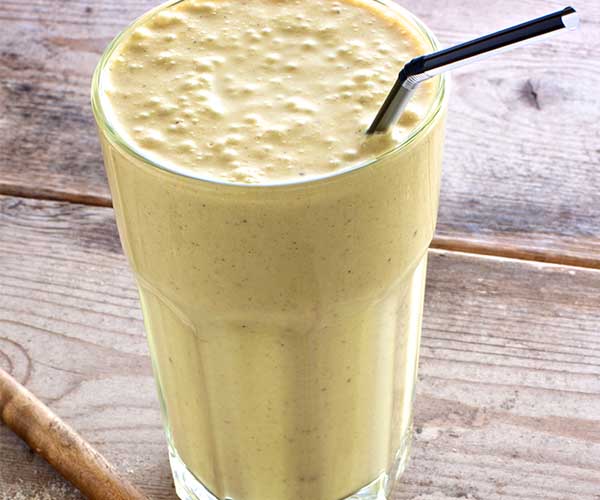 Carrot Ginger Turmeric Smoothie
If a cold, sweet turmeric smoothie sounds better to you than hot tea, this carrot ginger turmeric smoothie makes the most of its super-healthy ingredients.
Ingredients:
Turmeric
Banana
Ginger
Pineapple
Lemon
Carrot
For more tips on anti-inflammatory foods, check out 4 Anti-inflammatory supplements and 4 Anti-inflammatory proteins you should eat for fast weight loss on SHEFinds.com.
[Photos: Shutterstock]