Believe it or not, you can still burn calories while you sleep — maybe not as many as you will while squatting, running, or lifting kettlebells, but your body doesn't just shut down when you catching up on your zzz's. If you are actively trying to lose weight or burn fat, think of sleep as another opportunity to do it effectively. And what you drink and eat before bed can help.
This is the one anti-inflammatory tea you should have before bed to burn fat while you sleep — it's delicious, calming, and boosts your metabolism to burn calories and fat throughout the night.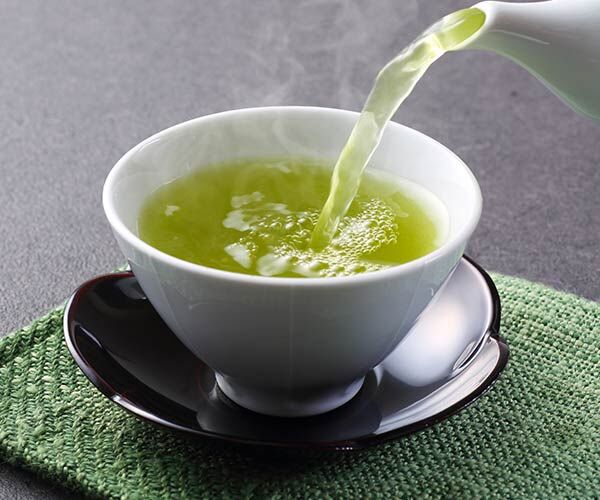 Shutterstock
Green Tea

It's one of the more famous teas on the planet and for good reason: green tea is a rich source of antioxidants and polyphenols, which can burn fat and boost your metabolism even when you sleep.

And there are plenty of studies to back up those claims.

"Green tea extract has been shown to be effective in both the prevention and reduction of weight gain," Dr. Edward Group told the Global Healing Center. "One study found that green tea's fat oxidation properties aided participants in weight loss over a period of three months. A Japanese study found that participants using green tea extracts were most easily able to lose weight, lower blood pressure levels and get rid of harmful LDL cholesterol. Clinical studies suggest that green tea's polyphenols create a fat-burning effect in the body, as well as increase metabolism."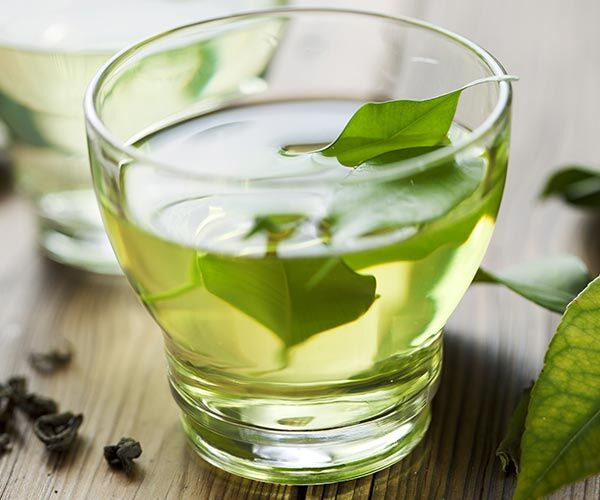 Shutterstock
There's no doubt you've heard about green tea's anti-inflammatory properties. What this all means, to put it simply, is that green tea fight free radicals in your body that damage cells and can lead to illnesses and diseases like cancer. One lab study performed at the McGill University in Montreal showed how green tea could shrink prostate tumors in rats, while other studies have shown a link between drinking green and lower risks of stomach, pancreatic, esophageal, prostate and colorectal cancer.
Shutterstock
The findings that connect green tea with fewer health issues are beyond impressive, but there's another reason why fighting inflammation in your body will make you a happy tea drinker: chronic inflammation is a symptom of obesity and excess fat around the midsection, which is called visceral fat. The less inflammation you have, the better your overall health and the easier it becomes to lose weight and stored fat in the body.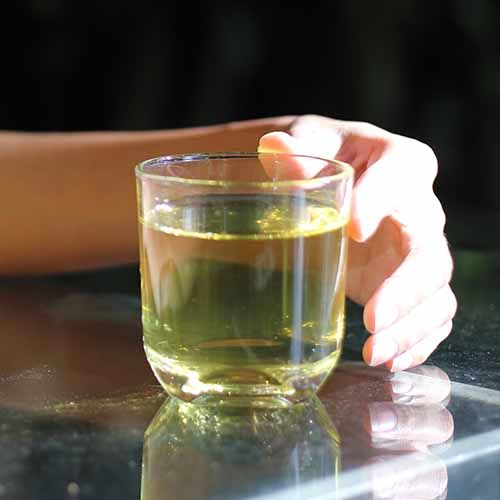 Shutterstock
Are there any downsides to drinking a hot, soothing cup of green tea right before bed? Your average cup of green tea contains half the caffeine of black tea or coffee, making it a far better choice. But it's still not as low in caffeine as chamomile or other herbal varieties. If you are concerned about sleeping, choose decaffeinated green tea and stick to just one cup.

And never assume you should overindulge in any one food or drink — moderation is always key.

"Some research has shown that green tea extract may offer too much of a good thing to the point it can negatively affect liver health," Group said. "Although we can't talk about the benefits of green tea without mentioning green tea extract and weight loss, we also can't mention that without the caveat against green tea extract."