Growing up, most brown girls were told that we should stay out of the sun so we don't get "too dark." In most South Asian cultures, light skin is prized and the entire purpose of sunscreen is not to protect your skin but in an effort not to get dark. Some brown-skinned women think that they don't sunscreen because it's only made for people with light skin. Here's a secret: Everyone needs sunscreen because sunscreen is made to protect you from the harmful rays of the sun, not as a barrier on your skin to prevent you from getting darker–which is why it's important that everyone knows where to find the best sunscreen for brown skin. 
Also, I'm personally a huge fan of how my skin glows when I get darker on vacation. Why would I want a sunscreen to prevent that?!
Our Guide To The Best Sunscreen For Brown Skin
That being said, it's important to find the right sunscreen for your face and your body. I tested out several sunscreens on my trips to Bali and Cabo in July and here are the ones I love: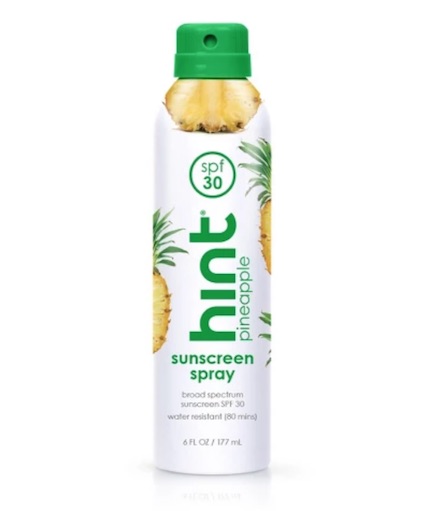 1. Best All-Over Sunscreen
Hint Pineapple Sunscreen Spray ($14.99)
This is the best, long-lasting all-over sunscreen I have used in the last two years. It comes in happiness-inspiring bottles, each packed with amazing scents like grapefruit, pear, and pineapple. The scents are subtle rather than overpowering, which is great because you don't have to worry about smelling like you just walked out of a Bath and Body Works.
The formula is in a spray format, and comes out more like a mist than a spray which is great for full body coverage. Wearing this around both Bali and Cabo, I got several other women addicted to the product because no one got burned the entire time we used this sunscreen.
2. Best Face Sunscreen
Supergoop! Unseen Sunscreen Broad Spectrum SPF 40 ($32)
Supergoop! landed on my radar years ago and their products just keep getting better. At SPF 40, this clear formula goes on matte and leaves you skin with a velvet finish. It feels like a luxury on your skin, which is unlike any other sunscreen that I've used.
Since the formula is clear, and not white, it doesn't leave darker skin with a chalky finish, which is key for daily use. I wore this every day in the heat of Bali, and my skin was glowing by the end of the trip. I highly recommend this!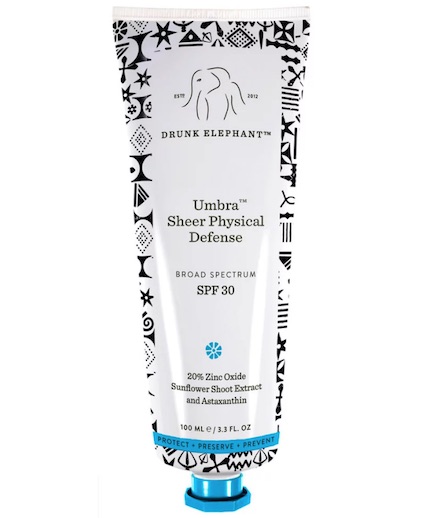 3. Best Natural Sunscreen
Drunk Elephant Umbra™ Sheer Physical Daily Defense Broad Spectrum Sunscreen SPF 30 ($34)
With an SPF of 30, this sunscreen is slightly less than what I would recommend when you are on vacation in tropical lands but it's great for daily use if you aren't in the sun for 14 hours a day.
The Drunk Elephant brand is very focused on natural over synthetic ingredients; their products are free of the "Suspicious 6" - essential oils, alcohols, silicones, chemical screens, fragrance/dyes, and SLS. For those with sensitive skin (like my Pakistani mother and sister), this is a great alternative sunscreen without the harsher chemical ingredients.
SheFinds receives commissions for purchases made through the links in this post.