Your skin needs more coverage as you age, which is why most women opt for full-coverage foundations to help reduce the appearance of uneven texture, dark spots, and wrinkles. But, most formulas settle into lines and leave an undesirable cakey effect on the skin. If you're being let down by your go-to foundation, we suggest making the switch to a hydrating BB cream. They're formulated to deliver moisture to the skin and even offer SPF protection to prevent the signs of photoaging. Need help finding the best BB cream for aging skin? Sephora shoppers can't get enough of Bare Minerals' COMPLEXION RESCUE™ Tinted Moisturizer Broad Spectrum SPF 30. This best-seller is constantly flying off the shelves for its buildable and hydrating formula. Seriously, you have to check out some of the reviews…
Shop The Best BB Cream For Aging Skin: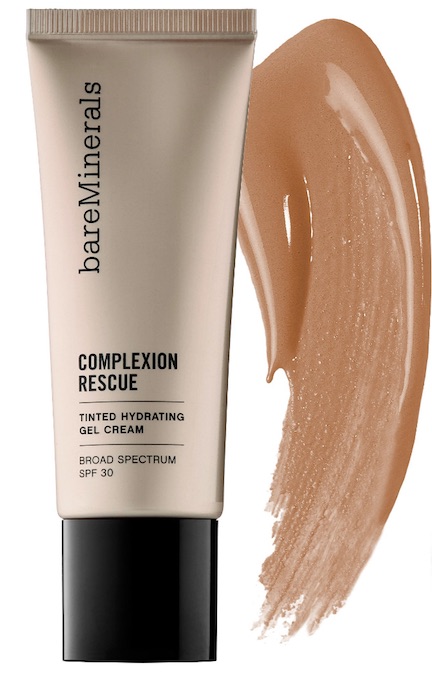 TRY IT: Bare Minerals COMPLEXION RESCUE™ Tinted Moisturizer Broad Spectrum SPF 30 ($32)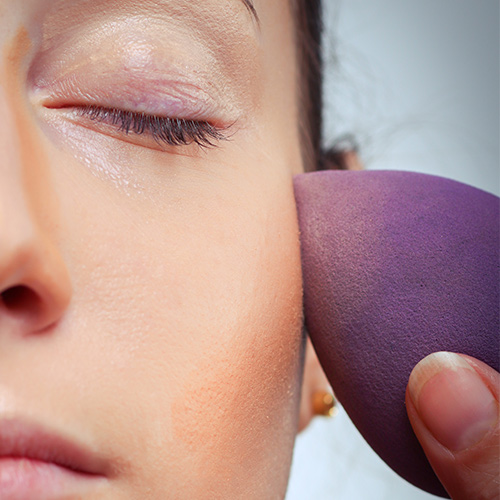 Shutterstock
Benefits Of Switching To A Hydrating BB Cream
-Hydrates and protects with mineral-based SPF 30.
-Evens out the complexion with a dewy, healthy-looking glow.
-Blends effortlessly onto the skin and provides natural-looking coverage and everyday protection.
Bare Minerals COMPLEXION RESCUE™ Ingredient Breakdown:
Plant-Derived Squalene: Quenches dry skin with all-day hydration that feels light and refreshing.
Energizing Mineral Electrolytes: Helps replenish skin's moisture.
Titanium Dioxide 6.2%: Mineral-based sunscreen.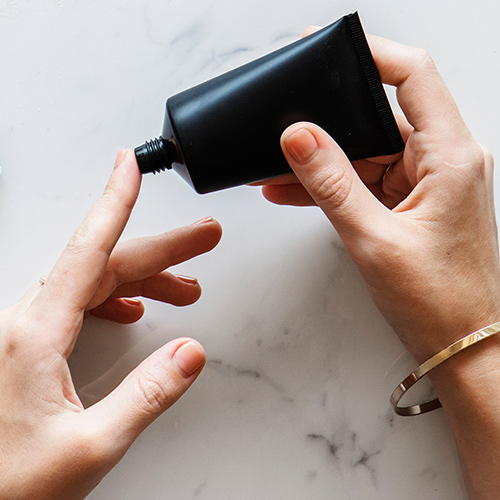 Shutterstock
Promisng Reviews From Sephora Shoppers:
"This needs to be blended out with a beauty sponge or a dense brush. It creates the most naturally glowing look t the skin. You don't look like you are wearing any make up but your skin just glows. I love to use it as a sort of primer under a heavier foundation. I don't have to use as much foundation and it makes my skin shine through the foundation.Ii do need to powder the oily parts of my face but it sets own pretty well." - Cbabs
"I love this cream. It's light coverage with just a pea-sized amount of product. I use a flat-top kabuki brush to apply, but it also looks good when I just use my fingers or a damp beauty blender. Doesn't settle into fine lines, doesn't feel like I'm wearing anything at all, evens out my skin tone without looking like a mask. I highly recommend this to anyone who doesn't need heavy coverage." - Threebies
"Gorgeous! I'm so impressed with this! Usually I buy fountains with cool undertones, but the formula, color and coverage is amazing. My skin glows as if I've just had a facial. I'm prone to breakouts but haven't had anything new pop up. The coverage is lovely, hides the red skin healing from a pimple, but lets my freckles through, making me look my true, best self." - artchick
SheFinds receives commissions for purchases made through the links in this post.