There are plenty of skincare products out there, but none will improve dryness the same way a night cream will. That's because night creams are designed to target skin during its regeneration period, which is when the cells naturally repair themselves while you sleep. "We also know that the skin undergoes cell division overnight, making it an optimal time to apply products that help strengthen the skin," says Joshua Zeichner, MD, director of Cosmetic and Clinical Research at Mount Sinai Hospital in New York City. Looking for the best brightening night cream to help fade the look of dark spots? We found one that's super effective and super affordable–it's Acure's Brightening Night Cream! This argan oil night cream restores brightness and helps you wake up with glowing, radiant skin that's free of dullness, unevenness, and even dark spots.
Shop The Best Brightening Night Cream
TRY IT: Acure Brightening Night Cream ($17.99)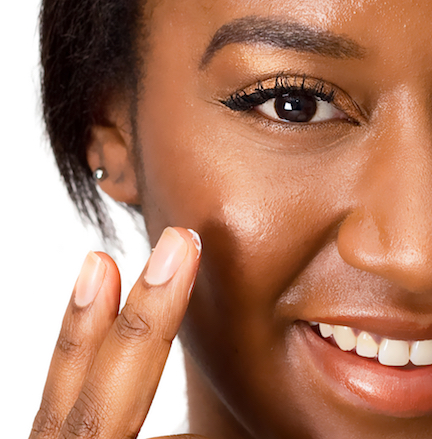 Shutterstock
Key Argan Oil Night Cream Benefits
-Provides targeted nutrition for overnight age-defying action.
-Feeds and restores cells using powerful ingredients like argan oil, chlorella, and echinacea.
-Great for all skin types.
-Delivers lasting hydration and visibly improves skin's brightness and the appearance of unevenness and dullness.
Shutterstock
Promising Reviews From Target Shoppers:
"This is one of my all-time favorite skin care products. It has such a nice refreshing smell and is super hydrating, even in the harsh winter months!" - AGH
"This cream is thick, but feels light. It absorbs quickly without leaving a noticeable residue. It holds the moisture in well and I like that the ingredients aren't too harsh because my skin is extremely sensitive. This doesn't irritate my skin or make me break out (I'm prone to breakouts). It's hard to comment on wrinkles since those are natural for aging, but I can say that this moisturizer seems to make my skin look less drab, less spotty, and more smooth." - sunny
"I love the texture of this night cream. It's thick enough to do the job, but feels lightweight on the skin. In the morning, my skin feels so soft and supple. It's like a miracle cream!" - TrinKitty
SheFinds receives commissions for purchases made through the links in this post.