Achieving perfect, ageless skin is possible, but it usually takes a lot of work. The most successful anti-aging skincare routines typically require at least three steps, probably more, twice a day. You know how it goes – a gentle exfoliator, toner, serum and night cream before bed, followed by a cleanser, eye serum and day cream the next morning.
Well, what if we told you there was a way you could get rid of fine lines and wrinkles that didn't include a rigid beauty regimen?
The Olly Vibrant Skin Gummies fight signs of aging like fine lines and wrinkles by hydrating your skin from the inside out. With powerful ingredients like hyaluronic acid, collagen and sea buckthorn, these vitamins smoothen out your skin and leave it looking refreshed, energized and younger.
Each bottle comes with 50 gummies, and you can take up to two per day to work towards younger, healthier-appearing skin. Plus, these gummies have a natural berry flavor so they're actually fun to take, and easier to remember.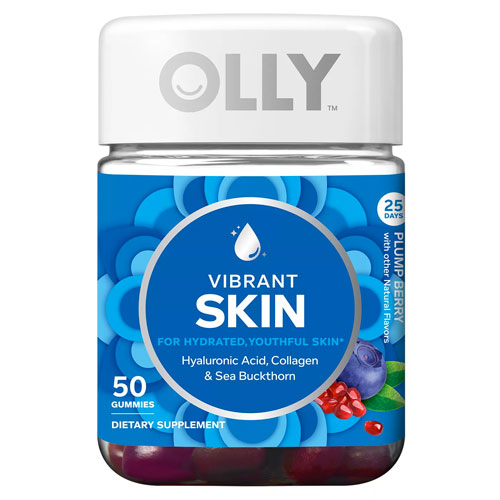 Olly Vibrant Skin Plump Vitamin Gummies ($12.89)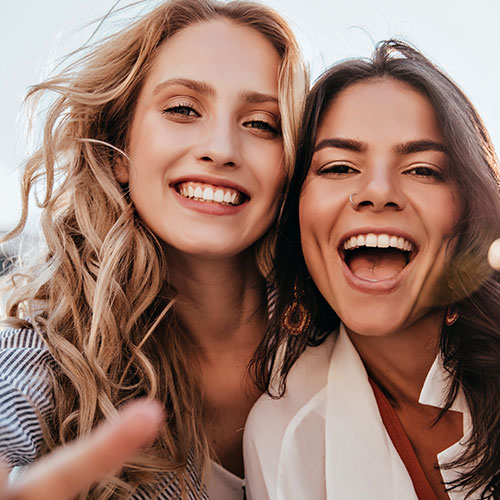 How The Best Collagen Gummies Work
The Olly Vibrant Skin Vitamin Gummies give you younger-looking, brighter and firmer skin through providing your body the nutrients it needs to improve the health of your skin. These gummies contain hyaluronic acid, marine collagen and sea buckthorn so you can give your skin cells the hydration it needs from within to stay moisturized, plump and smooth on the outside.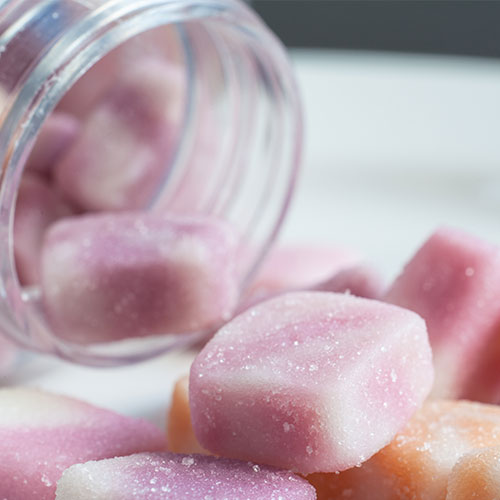 Key Benefits Of The Olly Vibrant Skin Vitamin Gummies
- Fights signs of aging like fine lines and wrinkles by smoothing skin through the use of ingestible nutrients
- Maintains a youthful appearance through replenishing the body with collagen and sea buckthorn
- Hydrates the skin with hyaluronic acid for a plump and healthy appearance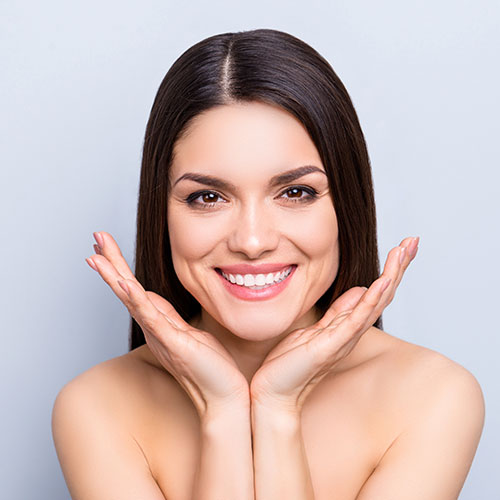 Shutterstock
Promising Reviews
"I live this product! I have been taking the Vibrant Olly and I love how great they have worked for my skin. My fine lines have become less noticeable and my smile line has improved as well. I am 58 years old and have been taking Your heart Collagen for a number of years. My friends and family tell me that I look as if I am in my late 30's. I really like the Olly Vibrant because my skin looks so much better and fresh looking even without makeup on. Thanks again Olly for such a great product. I will continue to use this wonderful product." - LBello
"Love this product!! Within 2 weeks I could tell such a difference on my face. My wrinkles look less apparent and I look younger. Amazing! I'm 47 and someone told me that I look 36. I recommend this product to every woman over 40." - Mom of 2
"I wasn't expecting noticeable results right away, but these vibrant skin gummy vitamins are fantastic! Results were noticeable after about 2 weeks of taking 1-2 gummies per day. My breakouts decreased and noticed my usually dry cheeks were more supple. I went on auto-delivery after getting another breakout when I ran out of the vitamins." - shoppinggurl
SheFinds receives commissions for purchases made through the links in this post.