A good eye cream is hard to come by, especially one that's effective and affordable. Actually, it's practically unheard of! We know we need eye creams because of their amazing hydrating and anti-aging benefits, but do we really need to spend all of our paychecks on one tiny, little jar?
Here at SheFinds, we love a good skincare bargain. And, we're happy to say that there are amazing eye creams that are available at your local drugstore. They're cheap and deliver the results of the fancy ones with steep price tags.
Eye Cream Ingredients
But, before you pick up the first brand you see, Dr. Dendy Engelman, MD, a Manhattan-based dermatologist, says that you have to check the ingredients list before you head to the register. "Vitamins A, C, and E provide antioxidant protection as they condition the skin and help lighten dark under eye circles," she tells The Warm Up. Other important ingredients to look out for are hyaluronic acid, which hydrates and smooths the skin, antioxidants, which help protect the skin from environmental stressors, peptides, which are good for fine lines, and caffeine, which helps reduce puffiness and awaken the eye area.
Best Drugstore Eye Creams
Now that you know what to look out for, check out some of our favorite drugstore eye creams. Not only will they help get rid of dark circles and under-eye bags, but they'll each cost you less than $25!
Burt's Bees Intense Hydration Eye Cream ($8.49)
Say goodbye to dryness with this intensely hydrating eye cream from Burt's Bees. Its lightweight formula uses clary sage to moisturize the eye area and reduce the look of fine lines.
Garnier SkinActive Clearly Brighter Anti-Puff Eye Roller ($9.79)
Get instantly refreshed and brighter under-eyes with this vitamin C and caffeine antioxidant-rich formula. Its cooling applicator helps reduce puffiness and under-eye bags in as little as two weeks!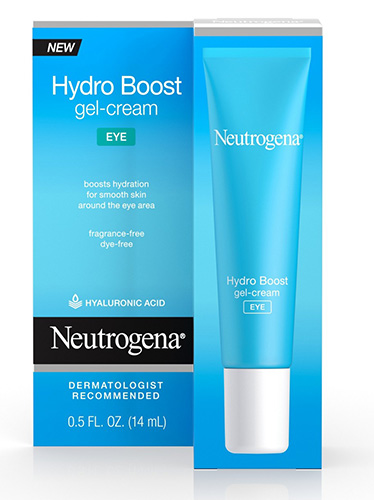 Neutrogena Hydro Boost Eye Gel-Cream ($14.99)
This eye treatment is designed to smooth the delicate eye area while boosting the skin's hydration levels, which it helps keep locked in all day. It's formulated with hyaluronic acid, which helps skin stay moisturized with 1,000 times its weight in water. It's perfect for under-eye bags and puffiness!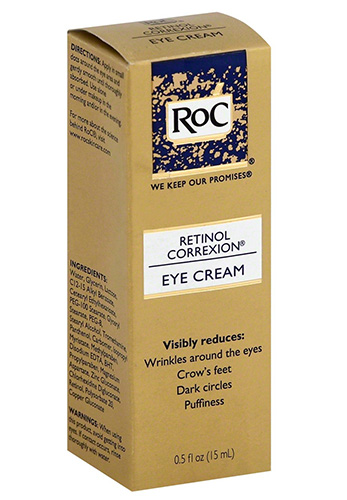 RoC Retinol Correxion Eye Cream ($17.99)
This eye cream helps moisturize the eye area while also helping to reduce any crow's feet, dark circles or puffiness. It contains pure retinol and the brand's exclusive blend of anti-aging minerals that work together to reveal a younger-looking eye area. It's clinically proven to show visible results in four weeks!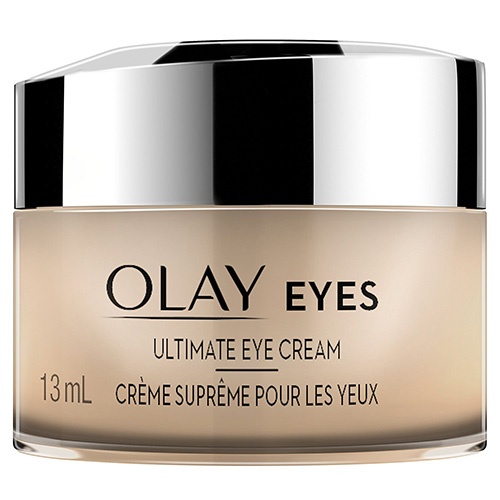 Olay Eyes Ultimate Eye Cream for Wrinkles ($22.48)
This eye cream fights dark circles, wrinkles, and under-eye puffiness by delivering an instant boost of moisture that smooths and brightens the eye area. It's formulated with peptides, vitamins, and Olay's Color-Correcting Technology, which acts as a touch of concealer that matches all skin tones to reveal a radiant, youthful complexion.
Have you tried any of these eye creams? Let us know which drugstore anti-aging products you swear by in the comments below!
SheFinds receives commissions for purchases made through the links in this post.