Most people think that the best anti-aging products will cost an arm and a leg, but that's not always the case. Dermatologists say that there are plenty of high-quality skincare products in the drugstore, calling Neutrogena one of the top affordable skin care lines and recommend switching to the brand's Rapid Wrinkle Repair moisturizer ASAP. It's so good that some dermatologists call it the best drugstore wrinkle moisturizer there is. Here's why:
TRY IT: Neutrogena Rapid Wrinkle Repair ($11.89) 
Key Benefits: 
Reduces the look of stubborn wrinkles including crow's feet, and cheek wrinkles.
Features a unique combination of Retinol SA to the look of the skin to diminish the look age spots.
Glucose Complex accelerates skin surface activity for fast results.
Hyaluronic acid adds line-plumping moisture to replenish the look of skin.
Contains SPF 30 sunscreen for daily UVA and UVB protection.
Noticeable results appear in just one week of use.
Shutterstock
Why Dermatologists Call It The Best Drugstore Wrinkle Moisturizer
"It has retinol, which is a precursor to prescription RetinA, the most powerful anti-aging ingredient we know to date," Dr. Anna Guanche, dermatologist at Bella Skin Institute, Calabasas, California, says of Neutrogena's Rapid Wrinkle Repair. "It must be converted on the patient's skin to RetinA via an enzymatic process, so the actual derived amount is much smaller. But better than no RetinA!"
Neutrogena Rapid Wrinkle Repair Reviews From Amazon Shoppers
"If you're looking for a product that can:
-erase fine worry lines caused by people's shenanigans,
-protect your gorgeous mug from the sun without leaving you looking like a ghost, and
-withstand a car driving over it,
This product is for you!" - Monique M.
"Best cream I have used in ages I asked my dermatologist about facial creams he said cheapest one I can find..... Not to waste my money" - Amazon Customer
"I have been using this product in the morning and evening after I wash my face. WHen I first started using it, I noticed it smoothed my face and it made it really soft. After about 5 days, I could see fine lines diminishing. They did not TOTALLY disappear, I knew where they were and what size they were. But I asked a good friend if she could see the fine lines around my mouth, and she looked for a few seconds and couldnt see anything. I will definitely be purchasing this again. I have wrinkles around my eyes, and a few around my mouth. It is really making a difference, and my makeup is a breeze to put on" - Honestyisbest:)
More Products From The Top Affordable Skincare Line
Neutrogena Rapid Wrinkle Repair Eye Cream ($17.39)
Neutrogena Hydro Boost Hyaluronic Acid Hydrating Water Face Gel Moisturizer for Dry Skin ($16.17)
Neutrogena Triple Age Repair Anti Wrinkle Night Moisturizer ($10.49, down from $17.90)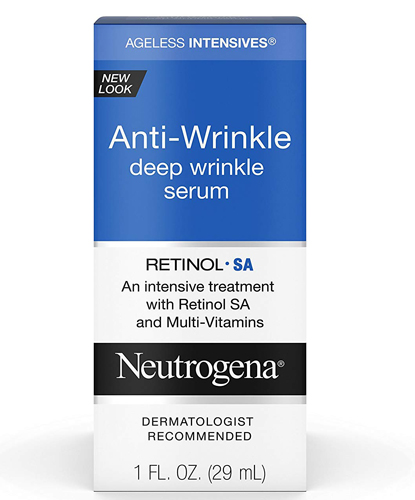 Neutrogena Ageless Intensives Anti Wrinkle Deep Wrinkle Face Serum Treatment ($22.99)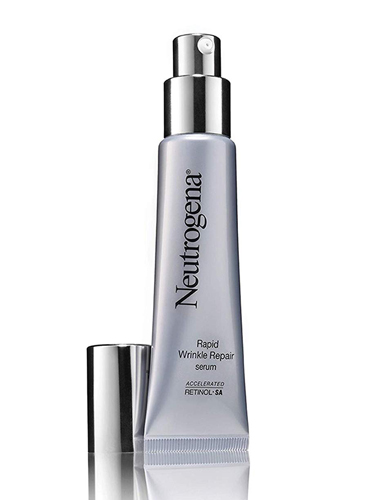 Neutrogena Rapid Wrinkle Repair Anti Wrinkle Serum ($16.84, down from $19.99)
SheFinds receives commissions for purchases made through the links in this post.