It's no secret that winter is the harshest season for the skin, but there are still plenty of people struggling to find solutions to dry, cracked skin. Stuck on what to do about those pesky dry patches? Dermatologists recommend focusing your attention to your nighttime routine and suggest trying a hydrating night cream or overnight mask.
What Does Night Cream Do?
"We know that the skin has its lowest levels of hydration at the end of the day," Joshua Zeichner, MD, director of Cosmetic and Clinical Research at Mount Sinai Hospital in New York City, says. "We also know that the skin undergoes cell division overnight, making it an optimal time to apply products that help strengthen the skin."
Keep scrolling to shop our favorite overnight masks that not only help with replenishing hydration but also provide plenty of skin-healthy ingredients to promote a glowing and rejuvenated complexion in the A.M.
Best Overnight Masks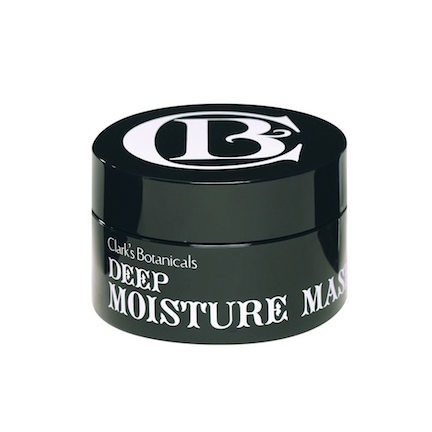 Clark's Botanicals Deep Moisture Mask ($72)
Key Benefits:
-Softens and moisturizes dry skin to restore a healthier-looking complexion.
-Features a unique blend of botanicals Comfrey Root, Algae and Japanese Green Tea.
-Instantly revitalizes dull, stressed skin and even reduces the appearance of lines.
Dr. Brandt Hydro Biotic Recovery Sleeping Mask ($52)
Key Benefits:
-Balances skin's naturally occurring flora and locks in moisture overnight.
-Reduces redness and soothes the signs of irritation.
-Features a deeply hydrating blend of ceramides, fatty acids, soothing actives, and tamarindo extract that maintain the skin barrier to prevent moisture loss.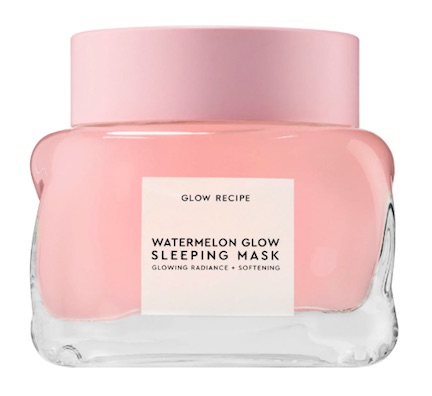 Glow Recipe Watermelon Glow Sleeping Mask ($45)
Key Benefits:
-Uses watermelon and hyaluronic acid to plump and boost skin's radiance, leaving skin looking visibly soft and bright.
-Contains AHAs to smooth the surface of the skin by banishing dead, rough surface cells clearing the path for lasting hydration.
-Works as a solution for uneven skin tone, dullness, and oiliness.
Laneige Water Sleeping Mask ($25)
Key Benefits:
-Recharges dehydrated skin while you sleep.
-Infused with orange flower, rose, and sandalwood, and it relaxes and comforts while apricot and evening primrose extracts to brighten and purify fatigued skin.
-Works as a solution for stressed, parched skin.
KORA Organics Noni Sleeping Mask ($48)
Key Benefits:
-Boosts hydration to deliver smoother, plumper-looking skin.
-Addresses fine lines and wrinkles, loss of firmness and elasticity, and dryness.
-Formulated with silver ear mushroom and coconut milk combine with caviar lime and Kakadu plum extracts to ensure you wake up with super-soft, hydrated, and glowing skin.
Innisfree Brightening & Porecaring Sleep Mask ($25)
Key Benefits:
-Features vitamin C from Jeju tangerines to perk up skin's brightness.
-Improves the look of tone, texture, and pores.
-Skin looks and feels moist, supple, and bright in the morning.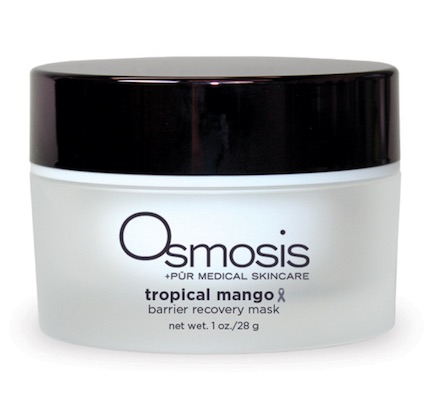 Osmosis Calming Mango Butter Face Mask ($50)
Key Benefits:
-Rich in skin-healthy vitamins and minerals and contains and anti-inflammatory properties.
-Features a nourishing blend of nut and fruit butters and oils to promote healthier skin.
-Formula hydrates and restores the skin's lipid barrier while also soothing and repairing the skin.
Summer Fridays Jet Lag Mask ($48)
Key Benefits:
-Delivers rich hydration and a radiant complexion in just one application.
-Soothes thirsty, stressed-out skin by steeping cells in a nourishing mix of vitamins, ceramides, antioxidants, and gently exfoliating extracts.
-Skin looks instantly renewed and radiant.
Herbivore Moon Fruit Superfruit Night Treatment ($58)
Key Benefits:
-Feeds skin with super fruits while gently resurfacing with fruit enzymes.
-Features a hydrating blend of exotic butters and hyaluronic acid to restore moisture and plumpness.
-Fights visible signs of aging while you sleep and leaves skin exfoliated, smooth, and glowing.