Stop the search for your next must-have skincare product – we found the product of your dreams at Target.
If you've never used a Vitamin C serum before, today is your lucky day. Or, if a Vitamin C serum is already an integral part of your routine, you might want to set yours down and try this one from Derma E.
A healthy skincare routine requires consistency and a lot of patience. Most products need to be used daily for several weeks before you start to see results, yet serums are your way to dodge the wait. Serums are made to absorb deep into the pores to deliver bring you effective results, and bring them quickly. When you combine that with a powerful ingredient like Vitamin C, and you'll have younger-looking skin within a few days.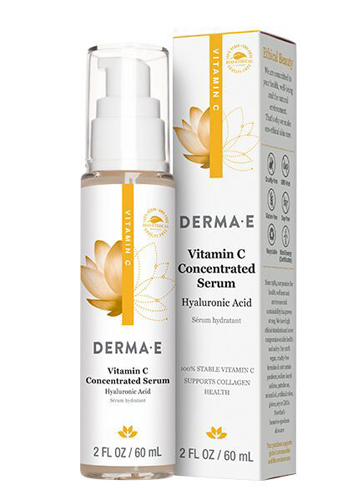 Derma E Vitamin C Serum ($19.69)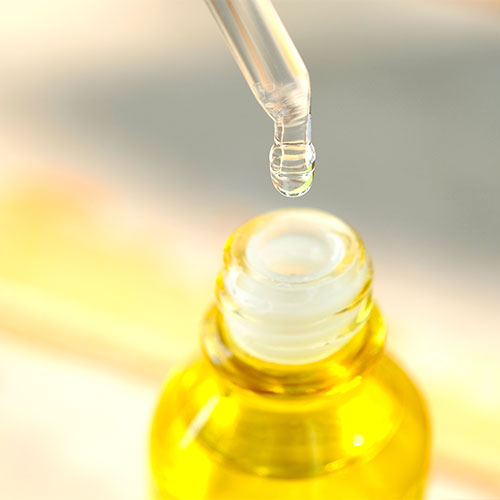 Why You Should Try The Derma E Vitamin C Serum
Is there anything more annoying than finding the perfect skincare product, then running out of it and not being able to find a replacement bottle anywhere? You won't have that problem with the Derma E Vitamin C Serum. Chances are, your local Target will have it stocked. And if not, just add it to your online cart. That's not the only reason we're loving this Vitamin C serum. It comes as a concentrated formula that is blended with hyaluronic acid and aloe, so it not only works to diminish fine lines and wrinkles, but it also locks in moisture and prevents acne. This trusty serum also boosts collagen production in the skin, so basically this bottle contains the fountain of youth.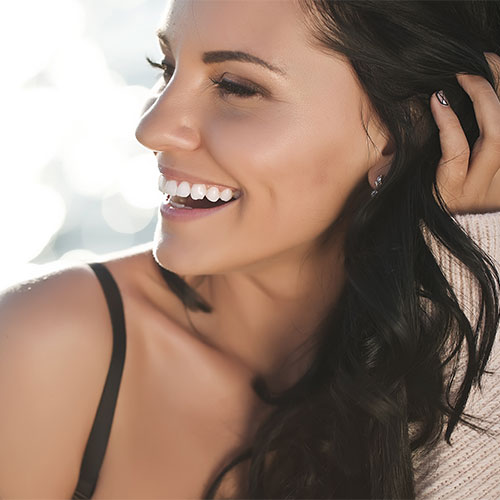 How The World's Best Anti-Aging VItamin C Serum Works
By now, you're probably questioning whether the Derma E Vitamin C Serum is a real skincare item or just the product of our dreams. But it's both - it's the serum we've been dreaming of, and it actually exists. It works so well because Derma E uses a stabilized form of Vitamin C that is less likely to degrade before absorbing into the skin, which means it works faster and better than its alternatives. It is made with an antioxidant-rich formula that intensely moisturizes, protects against environmental stressors and reduces the signs of aging.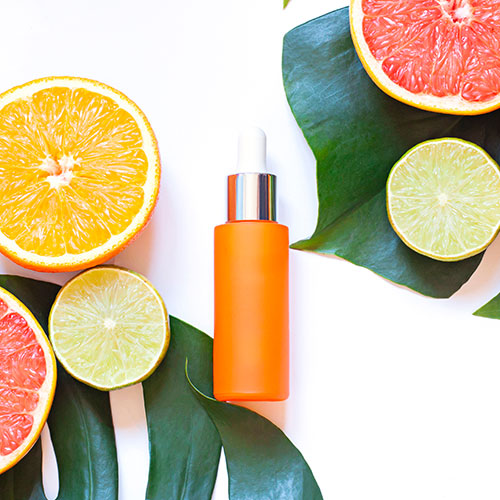 Shutterstock
Promising Reviews
"I used to think this product was iffy because it's not like most Vitamin C products that are usually packaged in dark containers and that require you to refrigerate them in order to maintain its potency. After realizing that it uses STAY-C 50 and doing some research, I've learned that once the product is absorbed into the skin, the skin converts the product into Vitamin C. And voila! Although this product isn't life changing, it does do some good. On my third bottle, I've noticed that my skin tone is much more even, it has lightened up dark spots (I only use it once a day, probably much more effective if used twice a day instead), and makes my face glowy, but not an oily glow! I find this product a decent, inexpensive vitamin-c product". - just somebody
"I can definitely attest to other reviews that this has evened my skin tone! So much so that sometimes I can get away with not wearing foundation and just covering my blemishes with concealer. I never used to be able to do that. It's not the most hydrating for my super dry skin, so I use morning and night before day cream/night cream and some other products. It's great under makeup." - Laura
"I love this serum! I've been struggling to find a great product that is hydrating while not being oily, sticky, or aggravating my super sensitive skin. This serum smells like Fruit-Loops--I don't think that was intentional, but still smells delicious--and hydrates my skin so I both smell good and glow!" - BMB
SheFinds receives commissions for purchases made through the links in this post.