Everything changes once you hit 40, and it's almost always a result of your hormones. This is especially the case when it comes to thinning hair and hair loss. The experts at Restore Hair Growth System note that this is due to women producing less estrogen as they age, which results in the body producing more testosterone and thinner, weaker, duller strands.
Don't worry, there are ways around this. To start, it's recommended to make sure that you're getting enough essential vitamins–particularly vitamins A, E, and C as they promote cell and tissue growth. It's also a good idea to follow a diet that's rich in protein, iron, calcium, antioxidants and omega-3 fatty acids for their profound impact on the health of your strands.
Then, you need to take a closer look at your hair care products. In fact, there's one shampoo that dermatologists say every woman over 40 should try for its strengthening and thickening formula–it's the Nioxin System 1 Cleanser!
TRY IT: Nioxin System 1 Cleanser ($28.50)
Shutterstock
"Nioxin cleanser is good for general hair thinning," Dr. Farber tells ELLE, noting that nine out of ten people that use Nioxin's treatment system regularly saw a profound thickening of their hair.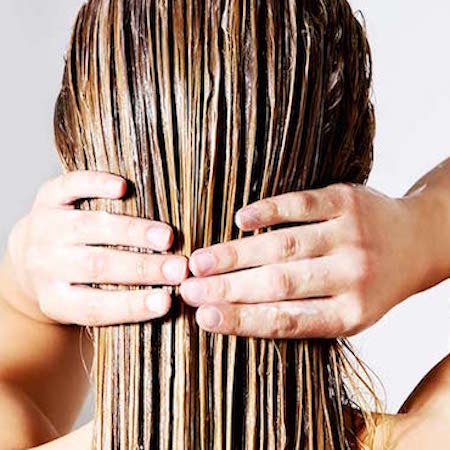 Shutterstock
The shampoo is fortified with essential oils like peppermint oil, which has been found to promote hair growth in studies. One small study found that forty-four percent of alopecia areata participants showed significant improvement in their hair growth after massaging rosemary, peppermint, thyme, and lavender in a mixture of jojoba or grapeseed oil into their scalps daily.
Shutterstock
Dr. Farber says that the shampoo's antioxidant-rich formula also makes it an excellent product for those with thinning strands. It uses the brand's Transactive Delivery System, which blends together powerful antioxidants, botanicals, vitamins, and purifying agents to help clean the hair.
Shutterstock
Other important ingredients that should always be in your shampoo for hair growth are vitamin E, ginseng, amino acids, and B-vitamins, according to Dr. Farber. This is because they help rebuild hair and reduce environmental damage.
Shutterstock
More Key Benefits of the Nioxin System 1 Cleanser:
-Uses BioAMP with cystine amino acids and lightweight conditioning and treatment ingredients, which helps provide thicker-looking hair by increasing the fullness of each hair strand, and reducing hair loss through strengthening against damage and breakage.
-Activ-Renewal with white tea extract, peppermint oil, and cleansing agents to help cleanse and provide a refreshed scalp environment and healthy shine to natural hair.
SheFinds receives commissions for purchases made through the links in this post.