Hair can thin for a variety of reasons, but experts say that the main cause stems from an unhealthy lifestyle. That's why it's recommended to follow a protein-rich diet to ensure that your strands are getting the nutrients they need to be healthy. "Protein is critical to healthy hair," Francesca J. Fusco, MD, assistant clinical professor of dermatology at Mount Sinai Hospital in New York City, tells Health.com. "Lean meat, fish, poultry, and beans are all great sources. Iron is also important; low iron can lead to anemia, which can lead to increased hair shedding. The great news is that with proper diet and supplementation, this type of hair loss is reversible." Biotin supplements can also help! Finding the best drugstore hair growth supplements can be hard, but Target shoppers are loving Mielle Healthy Hair Biotin Vitamin Gummies. Not only are they known for their fast-acting results, but they're also one of the highest-rated biotin supplements at the Bullseye!
Shop The Highest-Rated Biotin Supplement
TRY IT: Mielle Healthy Hair Biotin Vitamin Gummies ($19.99)
Shutterstock
Key Benefits:
-Supports healthy hair and a healthy immune system.
-Formulated to promote stronger hair and hair regrowth.
-Promotes healthy skin and nails.
-Contains hair-healthy nutrients that may be lacking in your diet to strengthen and thicken hair.
Shutterstock
Mielle Biotin Vitamin Reviews
"These vitamins are really easy to take since they are gummies. They taste like fruit snacks and smell the same as well. Visible growth in just one month!" - Lissette
"Amazing I cut my hair in May and it's grew back instantly." - LJ Lameck
"Great hair growth vitamin!! I've been taking this for two months and I see results already!! Also helps that they taste great!" - NerakB
"I'm impressed with these gummy hair vitamins. They taste really good yumm! I can tell my hair us getting thicker, will come back with update on growth. I am going to continue using Mielle hair gummies for at least 6mos. I am looking forward to seeing great results!" - Jay

Find More Picks For The Best Drugstore Hair Growth Supplements
Hairfinity Candilocks Hair Vitamin Gummies ($29.99)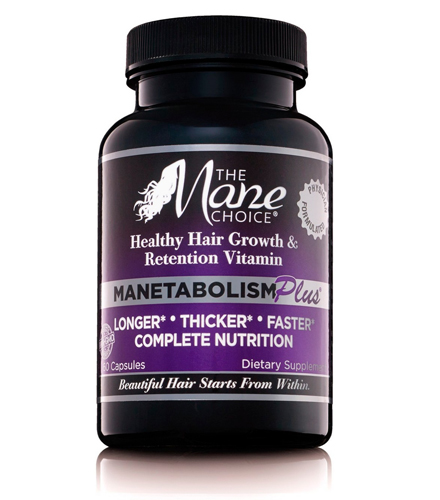 The Mane Choice Manetabolism Plus Healthy Hair Vitamins ($22.99)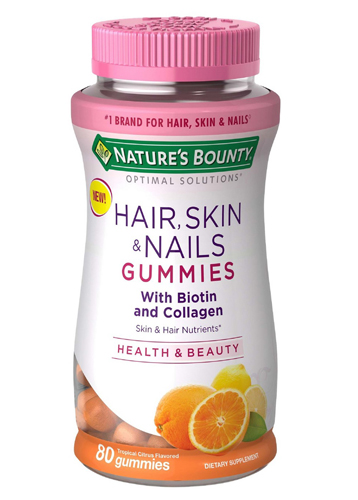 Optimal Solutions Hair Skin & Nail Health with Biotin & Collagen Dietary Supplement Gummies ($6.99)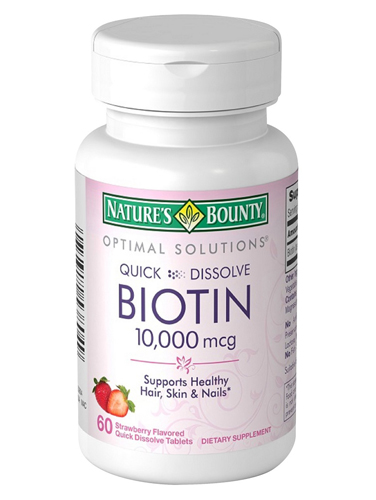 Optimal Solutions® Biotin Quick Dissolve Dietary Supplement Tablets ($12.99)
Olly Vibrant Skin Plump Vitamin Gummies ($13.99)
SheFinds receives commissions for purchases made through the links in this post.