Noticing that your foundation isn't giving you the same coverage or glow that it used to? Then it may be time to switch to a tinted moisturizer. When applied correctly, a tinted moisturizer can not only help mask imperfections but also deliver hydrating and nourishing ingredients, making it ideal for those with dry mature skin. Some formulas even offer broad-spectrum SPF, ensuring that the skin stays protected and defended against the sun's UV rays. Laura Mercier's Tinted Moisturizer Broad Spectrum SPF 20 is an excellent formula to start off with you're new to the tinted moisturizer game. It's so good that Sephora shoppers are calling it the best tinted moisturizer for over 50 skin!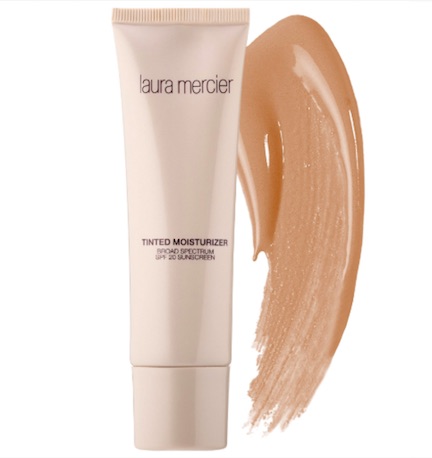 Shop The Best Tinted Moisturizer For Over 50 Skin
Laura Mercier Tinted Moisturizer Broad Spectrum SPF 20 ($46)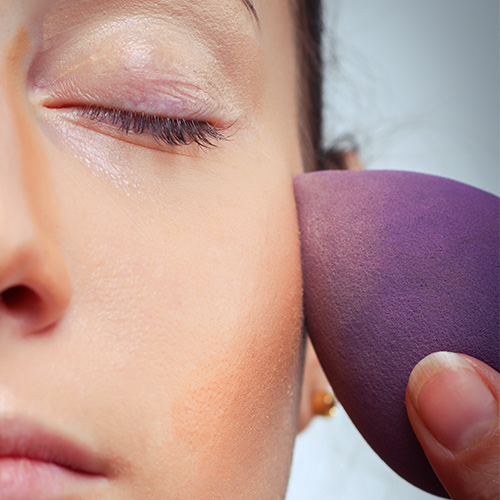 Shutterstock
Benefits Of Using A Tinted Moisturizer With SPF
-Hydrates skin using sodium hyaluronate and works as a powerful moisturizer for dry skin.
-Softens fine, dry lines and acts as a free radical scavenger using an antioxidant vitamin complex of vitamins C and E.
-Provides ideal protection from the sun's harmful, damaging rays with broad spectrum SPF 20 UVB/UVA sunscreen while extremely long-wearing color stays true and wears evenly.
Promising Reviews:
"I never thought that I could find something more perfect for my skin complexion! I have some minor blemishes on my skin and I hate wearing full foundation b/c it's often heavy and takes so much time to put on. This tinted moisturizer is super easy to apply with your hands (don't forget to wash after you apply) in a minute! It's also so lightweight that I forget that I have it on. If I add this with a bit of powder foundation powder I feel like a goddess :)" - CourtneyDenise
"I am 75 years old and still would like a touch of makeup. This is perfect for me." - zanettigirl
"I've been using this product for over ten years now. I've tried several others but always go back. It's great for sensitive skin and covers average skin beautifully to give a healthy, clear skin, no-make up look. It's a myth that you need thicker foundation as you get older (I'm 60) and this one does it for me. If you have a blemish or age spot you think needs a little extra coverage, this line also makes the best touch up concealer there is!' - Bruey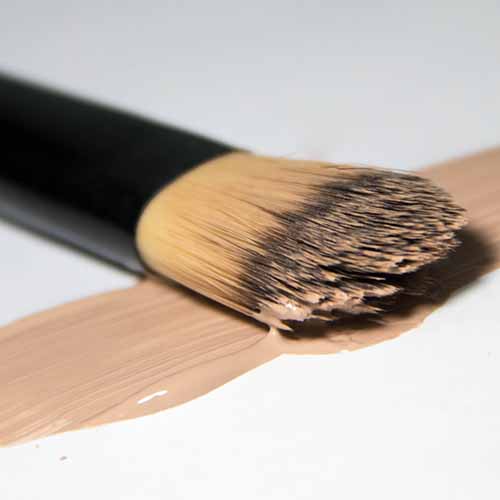 Shutterstock
Tinted Moisturizer Vs. Foundation
Tinted moisturizers and foundations may seem like similar products due to their ability to even the complexion and mask imperfections, but makeup artist Mindy Green says that the two offer very different coverages. "Foundation is best used to provide medium to full coverage of the skin," she tells Dermstore. "If your goal is a smooth, even complexion, foundation is your choice." Makeup artist Hillary Kline loves foundation, as it, "evens out the appearance of your complexion, [is a] relaxing part of my getting ready routine, [offers] buildable coverage and conceals fine lines and enlarged pores."
Tinted moisturizers, on the other hand, are designed to deliver more hydration to the skin, making them effective options for those who want a lighter coverage and increased moisture to combat dryness. When compared to foundation or BB/CC creams, "tinted moisturizer typically has more moisture-binding properties such as hyaluronic acid or glycerin," says makeup artist and skin care professional Kayla Calloway. Tinted moisturizers are also great for those who are looking for a natural-looking, "no-makeup" makeup finish, she notes.
SheFinds receives commissions for purchases made through the links in this post.