Divorce is never easy, especially when you're Brad Pitt and Angelina Jolie. Neither star has fully opened about their difficult divorce process or custody battle, but it looks like Pitt is offering a little more insight into his two-year marriage to Jolie in a recent interview with The New York Times.
Pitt was promoting his upcoming film Ad Astura with the movie's director James Gray, which he was filming as his divorce was unfolding in the press, and shared how he was able to channel the turmoil from his personal life into the role.
Splash
Gray revealed that the 55-year-old "definitely used the stimuli from his life" while working on the sci-fi thriller. "Now, I didn't get personal with him about it at all—I don't think it's my business, or even my job—but he investigated the essence of the character through himself," Gray told the outlet.
When asked about that period in his life, Pitt acknowledged he had "family stuff going on" but said he'd "leave it at that." He also shared that Ad Astra helped him deal with some of the loneliness he was feeling at the time.
Splash
"The fact is, we all carry pain, grief, and loss," Pitt said. "We spend most of our time hiding it, but it's there, it's in you. So, you open up those boxes."
The New York Times reported that this was also around the time that Pitt has begun going to Alcoholics Anonymous. He attended meetings for a year and a half to work on his sobriety after the divorce filing.
Splash
"I had taken things as far as I could take it, so I removed my drinking privileges," Pitt said, explaining that it was "actually really freeing just to expose the ugly sides of yourself" and that there's "great value in that."
"You had all these men sitting around being open and honest in a way I have never heard," he continued. "It was this safe space where there was little judgment, and therefore little judgment of yourself."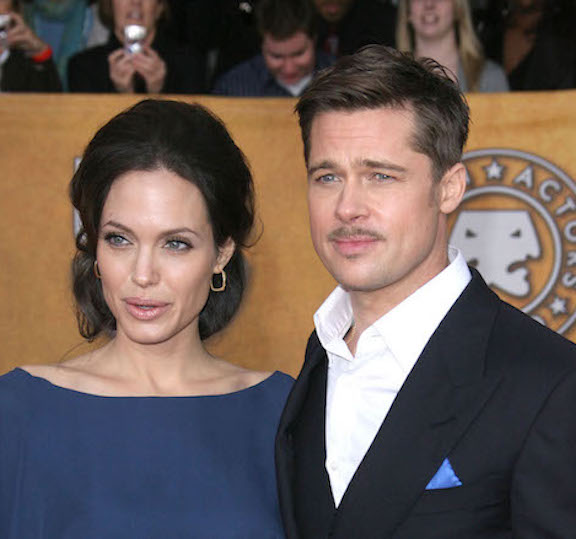 Splash
While it might have been difficult at the time, Pitt says that he is now able to ignore the media's speculations about his divorce and relationship with Jolie.
"Those dubious thoughts, the mind chatter, the rat in the skull—that's comedy," he said. "It's just ridiculous that we would beat ourselves up that way. It doesn't matter. I spent too much of life wrestling with those thoughts, or being tethered to those thoughts, or caged by those thoughts."
Are you surprised by Brad's candid interview? Let us know in the comments below!