Picking out the right concealer for your skin type can be a challenge, especially if you are aiming for younger looking skin. Luckily, BECCA recently released a new concealer that is perfect for achieving that youthful glow.
In fact, Barbie Ferreira, model and Euphoria actress, has teamed up with BECCA to celebrate the launch of this concealer that can help your skin look more radiant than ever!
Read on for all the details on this amazing new launch, and you'll understand why it's a celebrity favorite.
BECCA Light Shifter Brightening Concealer ($28)
Shutterstock
Key Ingredients:
-Hyaluronic Acid soothes skin and adds hydration
-Green Tea is a strong antioxidant and can soothe skin
-Light Shifting Pigments brighten the complexion and help create a more luminous look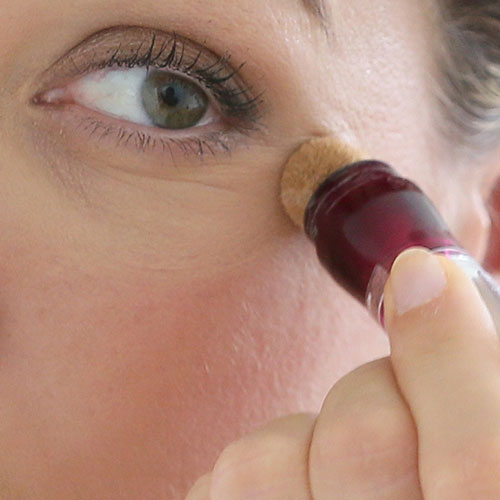 Shutterstock
Instructions
-Create a check mark starting from the inner corner, swiping under the eye and outward past the end of your brow
-Apply dots on high points of the face including cheek bones, brow bones, and the bridge of the nose
-Tap product to blend
Shutterstock
Promising Reviews
"I am obsessed with this product. As soon as I got it, I saw a difference in my under eye / above eye areas. Totally brightened it up and eliminated dark circles. I never really wore concealer, and I'm now obsessed with this. It's a lightweight, good formula for this hypoallergenic product seeking girl / sensitive skin girl. I HIGHLY recommend this!" -Sephora Reviewer
"I received this product as a free sample. But with that being said, I absolutely love it and will repurchase it when I'm out! This isn't a full coverage concealer but it is a light to medium coverage concealer. I use it over top of foundation, under my eyes to just bring a healthy glow. But I also use it on no makeup days to cancel out red patches on my face and to cover my under eye circles. Very lightweight. Doesn't have a bad scent and I'm very fond of the applicator. Becca hit it out of the park with this!" -Sephora Reviewer
"I've never really worn concealer before. I was a CC cream user and sort of just glossed over areas that needed a bit more attention. Then I received this product from Becca Cosmetics. And now, I'm a concealer convert. I feel like this added subtle coverage that I could build on, my pores could still breathe, and it brought a sort of "luminous" finish without drawing attention to any areas that needed the extra care." -Sephora Reviewer
SheFinds receives commissions for purchases made through the links in this post.