Cara Delevingne is never one to back down from speaking her mind, especially when it's concerning an issue that she's passionate about.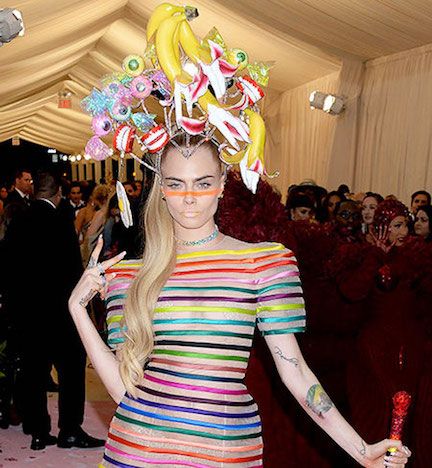 Splash
The model recently got candid about the difficulties she continues to face in Hollywood after coming out as queer.
Splash
Delevingne received the Hero Award from the Trevor Project, a worldwide suicide prevention organization for LGBTQ youth, at this year's TrevorLive Gala in New York City.
She used her acceptance speech as a platform to shed light on the stigmas that affect queers performers in the entertainment industry.
Splash
"Behind closed doors, we are still being told, as I have, by powerful Hollywood producers that we can't make it if we're queer," she said.
Splash
"We're told that we're not normal, that we're undeserving of love even by the ones we're supposed to love the most," Delevingne added.
Splash
She also opened up about learning and accepting that she was queer, explaining that she "slowly began to realize" and understand her sexuality about six years ago.
"Love is an incredible thing. It is what the world needs most but understands the least," Delevingne said. "It is not a construct, it is a constant. And it can conquer all but it is certainly not easy."
Splash
Are you surprised by Cara's speech? Let us know your thoughts in the comments below!