It's no secret that the Kardashian-Jenner family all have a very particular sense of style. Aside from Kendall — and even she follows suit sometimes — they all seem to follow the same fashion rules.
Kourtney, Kim, Khloe, Kendall, and Kylie have all been spotted wearing latex dresses on more than one occasion. Although Kylie and Kim are the bigger fans of the sexy dress trend, Kylie comes in at #1 (she wears this at least once a week).
While we can't imagine walking around in this rubbery fabric all day long, we have to admit is it definitely a look the Kardashian-Jenners are killing.
See for yourself:
Splash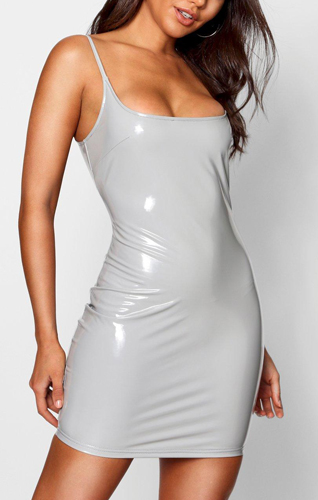 Vinyl Tube Dress ($32)
Fashion Nova King Kourt Latex Dress ($34.99)