A loss of collagen in the skin as we age is one of the main culprits behind fine lines, wrinkles, and sagging skin. It's also one of the more difficult skin issues to tackle. Because our bodies make collagen and collagen production slows down with age, the challenge we have is to stimulate collagen growth — without falling for clever marketing tactics that make us believe all pricey collagen creams and supplements are going to do the trick.
Most experts are still on the fence about collagen supplements and shakes. Though most aren't going to harm you, they just might not make a huge difference in your skin. But, when it comes to the ingredients in creams, lotions, and serums that actually can help boost collagen, a few have risen to near superstar status.
"Use sunscreens to block or reduce skin exposure to UV radiation, retinoids in order to inhibit collagenase synthesis [collagenase is the enzyme that breaks down collagen] and to promote collagen production, and anti-oxidants to reduce and neutralize free radicals," Dr. Dara Liotta, a double board-certified cosmetic and reconstructive facial surgeon in New York City told HarpersBAZAAR.com. "Use antioxidants, such as vitamins C, B3, and E, polyphenols, and flavonoids, to reduce collagen degradation by reducing the concentration of free radicals in the tissues. Then, use cell regulators, such as retinols, peptides and growth factors, to act directly on the collagen metabolism and stimulate the production of collagen and elastic fibers."
Here are five cheap and natural collagen products that really can make a difference in your skin: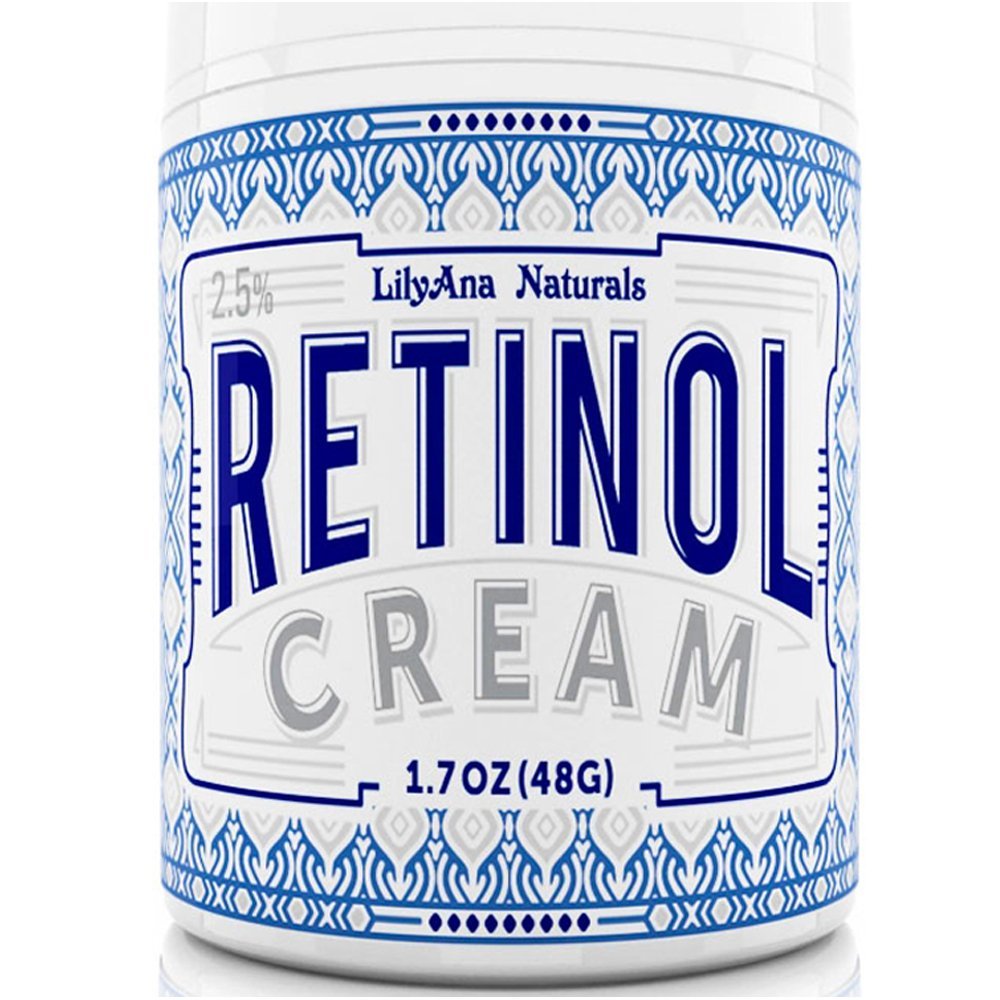 LilyAna Naturals Retinol Cream Moisturizer ($19.99)
More than any other over-the-counter ingredient, retinol has the ability to stimulate collagen production and speed cell turnover for smoother, clearer, and firmer skin. Unfortunately, some retinol creams are irritating, especially if you have sensitive skin — which is why this natural retinol moisturizer is such a gem. It's formulated with soothing organic ingredients like jojoba oil, shea butter, vitamin E, and hyaluronic acid and it won't dry out your skin.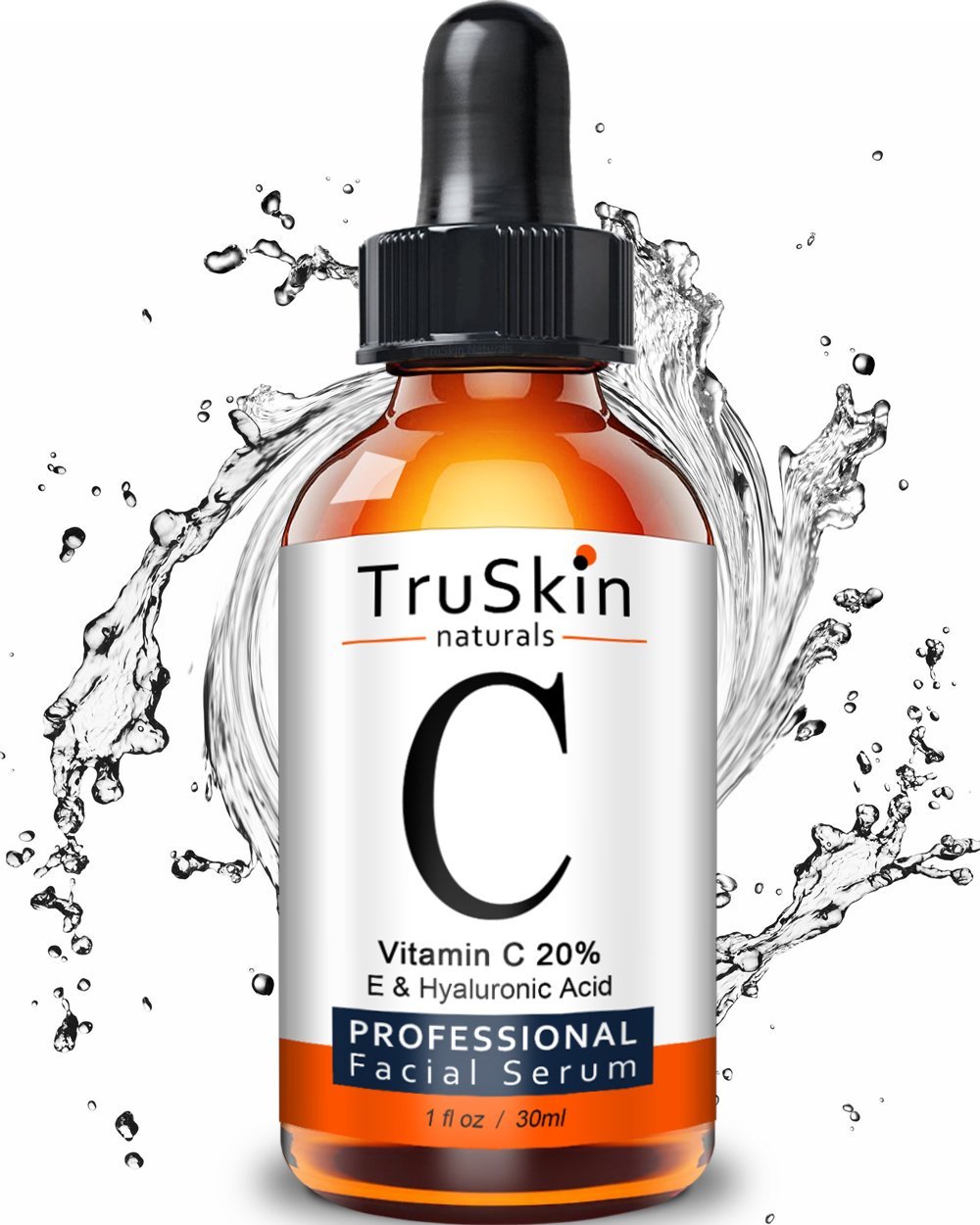 TruSkin Naturals Vitamin C Serum ($19.99)
Vitamin C is one of the most important antioxidants for combatting free radical cell damage, which leads to a breakdown in collagen, as well as wrinkles and saggy skin. This vitamin C serum has a potent 20 percent formula that's blended with hydrating hyaluronic acid and vitamin E. Use it nightly to protect your skin from free radical damage and boost collagen production.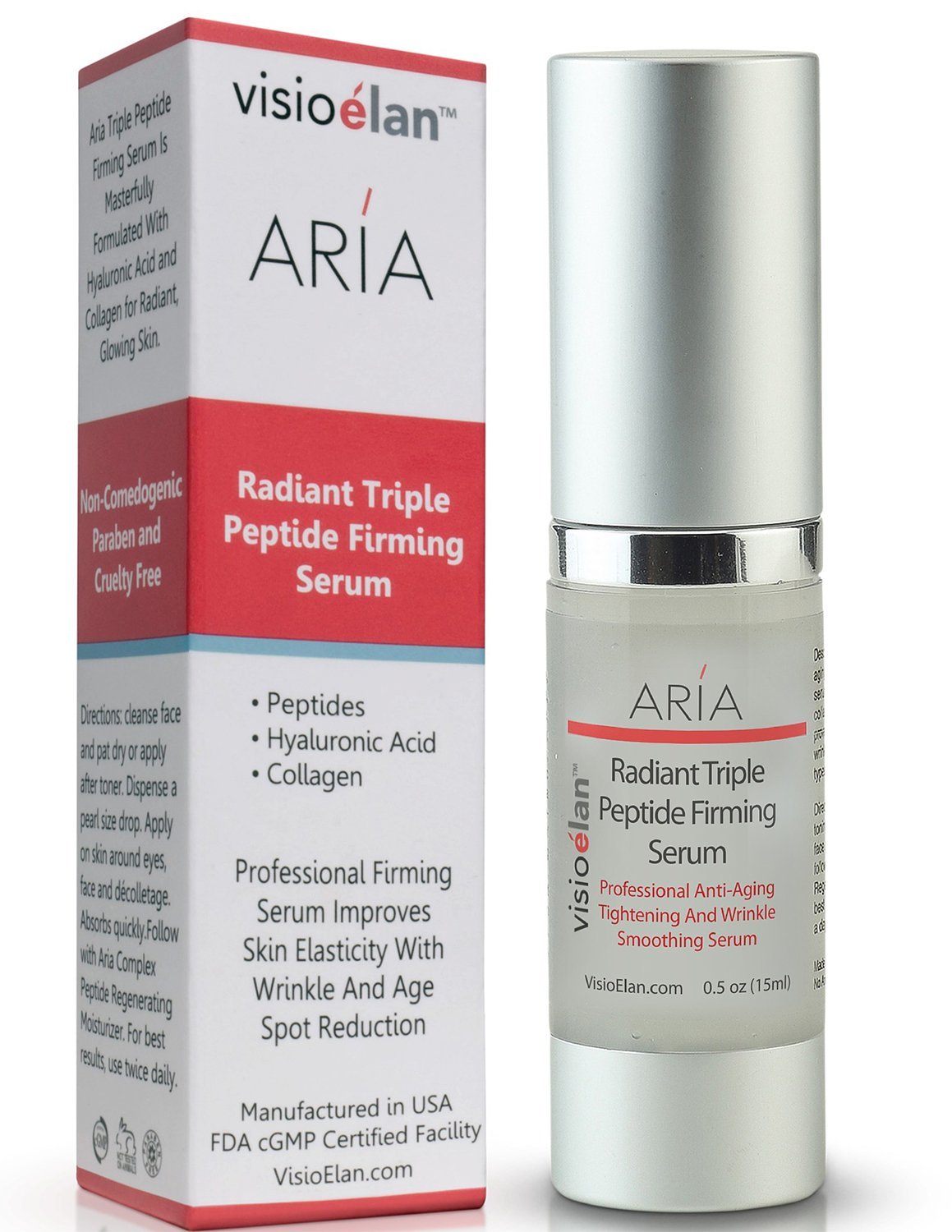 Visio Elan Radiant Triple Peptide Firming Serum ($34.95)
This 99 percent vegan serum is rich in skin-firming peptides — three peptides, to be precise: Matrixyl, Tripeptide-3, and Hexapeptide. Along with hyaluronic acid and collagen, this serum helps create more collagen and elastin to give your skin firmness and definition. It's also free of fragrances and greasy oils and is ideal for all skin types, including sensitive skin.
Majestic Pure Blue Eye Gel ($18.95)
The skin around your eyes is the thinnest and most delicate, which typically means it's also the first place that will show signs of aging. A powerful eye gel like this one, formulated with the French peptide blue algae extract, helps reduce the appearance of wrinkles and fine lines, boost collagen production, and lighten dark undereye circles. It's also free of fragrances and so lightweight it absorbs almost immediately.
Biore Sarasara Aqua Rich Watery Essence Sunscreen SPF 50+ ($13.69)
Ask any dermatologist about their number one product suggestion for collagen production and the answer will usually be the same: sunscreen. Although a sunscreen like this Korean beauty option, which has SPF 50+ and can be used on the face and body, won't actually make more collagen, it prevents UV rays and free radicals from destroying cells and collagen, which is just as crucial. This water-resistant (up to 80 minutes) formula is light, won't leave a white residue behind, and contains not a single nasty, irritating chemical.
Read more about collagen by checking out The one collagen moisturizer you should be using and 4 Moisturizers dermatologists swear by for sagging skin on SHEFinds.com.
SheFinds receives commissions for purchases made through the links in this post.