The start of a new year often means the start of a new journey to make yourself the healthiest version of you. Often times, that's easier said than done. It's no secret that navigating the grocery aisles is no easy task, especially when you want to pick out the most nutritional foods for your overall gut health so you can see the weight loss results you want. Luckily, we've gathered a few pointers from health experts on the best foods you should eat to benefit your metabolism. 
According to doctors, there are certain foods you should prioritize in your diet to speed up your metabolism. In fact, there's one specific detox food that boosts metabolism and keeps it going all day. In addition to this ingredient being a healthy alternative to rice and pastas, it can also be incorporated into meals during just about any point of the day. 
One health expert in particular, Dr. Josh Axe, says that quinoa aids in weight loss. According to Dr. Axe's website, the protein and fiber found in quinoa can help keep your cravings at bay and your appetite satisfied for a long time. Dr. Axe further pointed out that research shows eating quinoa is linked to decreased weight gain. How amazing is that?!
Shutterstock
Further supporting quinoa and its proven health benefits, Healthline explains that quinoa has beneficial effects on metabolic health. According to Healthline, studies in both rats and humans have shown that quinoa can improve metabolic health by reducing blood sugar, insulin, and triglyceride levels.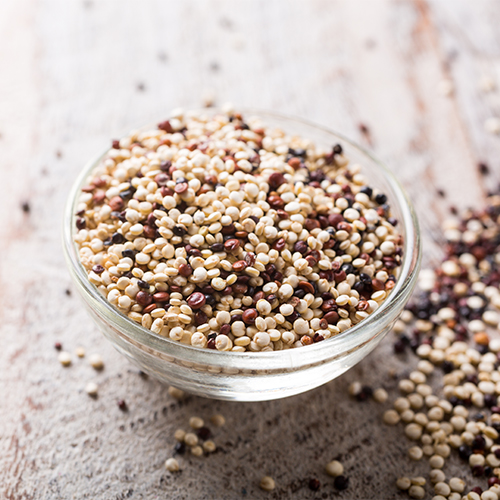 Shutterstock
One of the best parts about quinoa is that it can be simply added to a variety of meals for breakfast, lunch, and dinner. Some great breakfast meal ideas include adding quinoa to a warm hearty breakfast bowl with fruit or you can even add it to your skillet with fresh eggs. Apart from your morning meal, quinoa can also be added to an assortment of salads, wraps, and even as a base in protein bowls for lunch and dinner.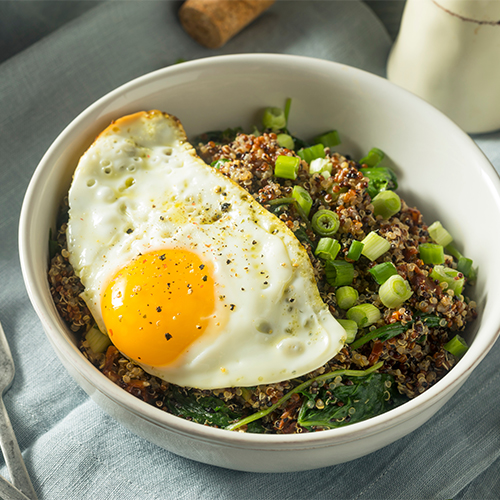 Shutterstock
The recipe possibilities are truly endless when it comes to quinoa. It is the perfect ingredient to stock up in your pantry ASAP.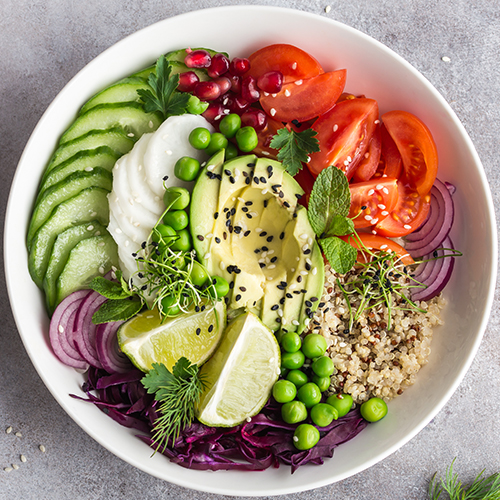 Shutterstock
How do you plan on incorporating quinoa into your diet in 2020? Let us know your thoughts in the comments below!