There's a lot of talk among wellness-obsessed celebrities about detox diets, which are also known as deprivation diets. Traditionally, a detox was something done to eliminate the body of toxins by helping to flush them out. But many celebs use detox as a way to lose weight fast, as Gwyneth Paltrow proved when she sent out a newsletter from GOOP.com saying she needed to lose a few pounds of holiday weight fast and would be going on a weeklong detox diet. Although a detox can help you lose weight, simply because you are depriving yourself of food, that wasn't its original purpose.
"There are a lot of people who believe that because we live in a world with so many environmental pollutants and medications that people are taking, the liver is overstressed," Mary Jane Detroyer, a New York-based registered dietitian and exercise physiologist, tells Fitness Magazine. "The whole idea of a detox diet is to rid toxins from the body because the liver is overloaded and needs some outside help."
You'll find tons of information out there about specific cleanses that celebrities rely on to detox and lose weight. But these four cleansing foods that naturally detox your body are a safer way to detox your system — and they're celeb favorites.
Avocados
It would be difficult to find a single person in Hollywood who doesn't add avocados to at least one meal each day. Chrissy Teigen slices them into her eggs and turkey bacon breakfast every morning and Miley Cyrus loves them so much she has a tattoo of an avocado on her arm.
Aside from being trendy, this fruit is a detox powerhouse that contains omega-3 fatty acids, more than 20 important nutrients, and glutathione, which helps the liver detox chemical.
Beets
If you're searching for new ingredients to rev up your salad, look no further than beets, which have phytochemicals and minerals that cleanse the liver and body. Gisele Bündchen, who knows her way around a clean diet, loves adding beets to a salad with kale, tomatoes, broccoli, sweet potatoes, quinoa, avocado, and watercress, according to ELLE.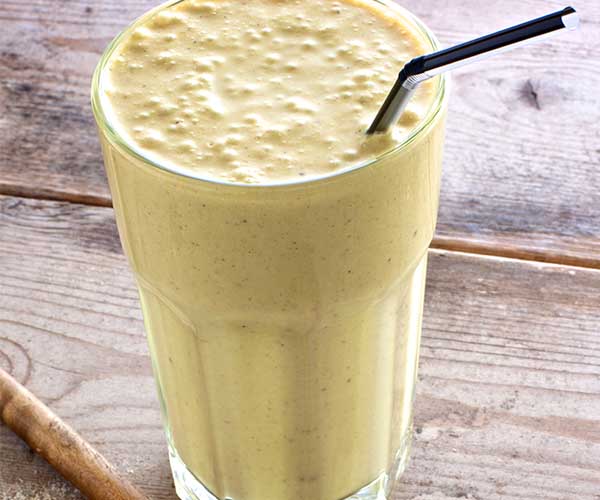 Turmeric
There are a few good reasons why turmeric has turned into the spice of choice for many, including celebs and Instagram influencers.
"Turmeric has an extensive list of health benefits, and as most 'superfoods' have their moment in the sunshine, turmeric may be exploding in popularity now simply due to its anti-inflammatory properties," registered dietitian Tanya Freirich told GQ. "Also, to our generation of very social-media-savvy participants, it's got that amazing, vibrant yellow hue that lends itself very well to Instagram shots."
It has fans like Daisy Ridley and Victoria Beckham and turmeric's many benefits include antioxidants and anti-inflammatories that keep your liver and digestive system healthy.
Lemons
Ask Beyoncé how she retains her incredible glow and you'll find that one of her secrets is shockingly accessible to non-celebs: Lemon water.
There is some debate over whether lemon water is actually as beneficial for weight loss as some think, but one thing is certain: lemons are a mild diuretic that helps flush toxins from the liver and urinary tract. Bonus points for how they give water a taste — if you're not a fan of drinking water, they can help ensure you get enough hydration throughout the day.
For more detox stories, check out How to give your skin the detox it deserves and 4 Detox tricks doctors swear by to get a flat stomach on SHEFinds.com.
[Photos: Shutterstock]