Few fictional characters are as terrifying as Pennywise, the maniacal clown from Stephen King's horror novel It (and the equally scary films). In the 2017 version of the film, actor Bill Skarsgård is outfitted in a slightly less traditional clown costume than Tim Curry wore in the 1990 adaptation. The wardrobe department opted for a more gothic steampunk aesthetic this time around, which makes it even more fun to create this DIY Pennywise Halloween costume — which includes affordable pieces we pulled from Amazon.
Dress Up As Pennywise For Halloween & Terrify Your Friends
Rather than invest in a clown costume you'll wear once, this Pennywise Halloween costume consists of separate pieces, many of which you can break out again once Halloween is over. Just don't pair them all together with a red balloon unless you're intent on frightening all of the neighborhood kids (and adults).
What You Need For A Scary DIY Pennywise Halloween Costume
1. A Creepy Red Wig
Weave Wigs Clown Wigs ($22)
First thing's first: you'll need a red wig to play Pennywise this Halloween — the creepier, the better. This bright red-orange wig is perfect: it has adjustable straps to ensure a good fit, mimics Pennywise's rather interesting receding hairline, and is cheaper than most other red clown wigs you'll find out there.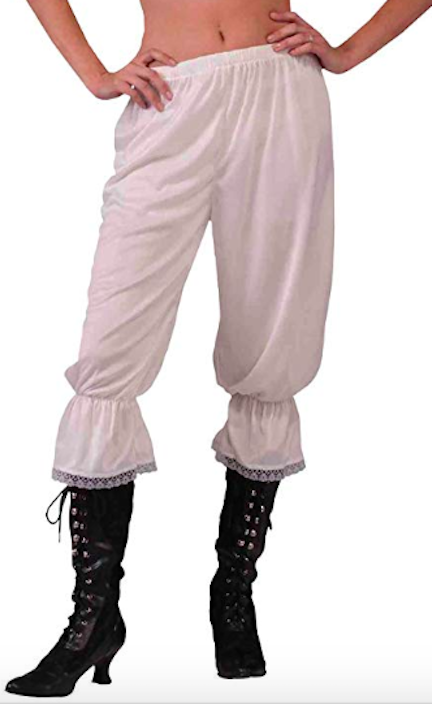 2. Pantaloom Bloomers
Bristol Novelty Cream Ladies Pantaloons ($14.01)
Pennywise has a semi-steampunk esthetic. Though an actual clown suit will cost you more money than you might like to spend, it's entirely possible to pull individual pieces from Amazon that share that steampunk attitude. These pantaloons are soft, comfortable, and super fun to wear.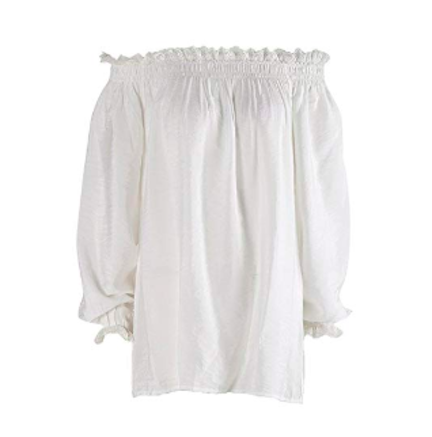 3. A Blouse With Balloon Sleeves
EgoLanding Vintage Victorian Blouse ($34.99)
Why spend money on a shirt or blouse that looks, well, clownish? This peasant-style blouse has a ruffled collar and balloon sleeves that taper at the wrist. You can wear it after Halloween with leggings or jeans and it even looks cute styled with a belt at the waist.
Don't worry about the fact that it doesn't look exactly like the top Pennywise wears – the accessories you'll add on will make all the difference.
4. A Fancy Version Of A Clown Collar
Blesume Glittter Gothic Collar ($17.99)
You can give your version of Pennywise a fancy, upgraded clown uniform — this sparkly collar, which has several frilly layers — will help. The shiny Renaissance-style collar slips right over your head and will drum home the idea that you are no ordinary Pennywise. You're Pennywise with serious style.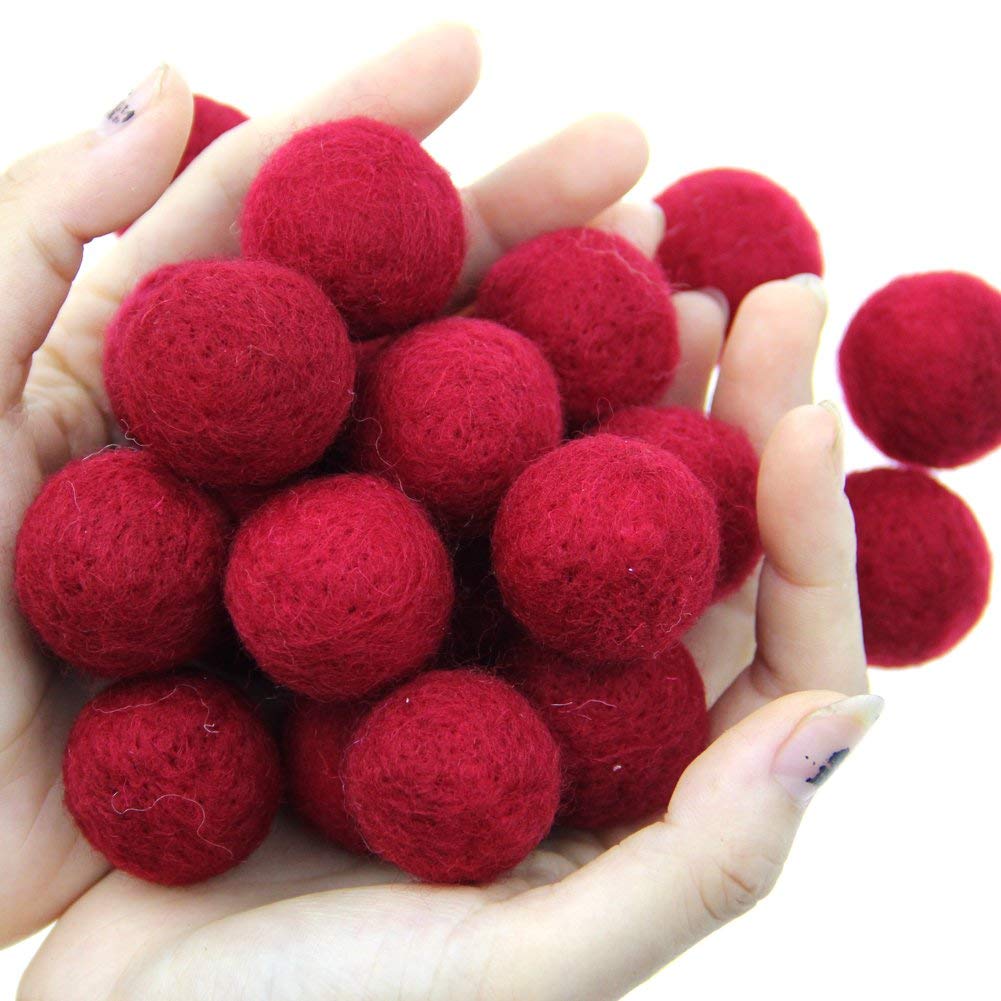 5. Red Pom Poms That You Can Sew On As Buttons
Zasy Wool Felt Balls ($9)
You can get away with wearing the glittery clown collar over your peasant blouse and pantaloons and calling it a day when it comes to your costume. But if you feel inspired to take your blouse to the next level (and you don't plan on wearing it again), sew these large, red wool felt pom poms down the length of the front of your blouse to get that Pennywise look.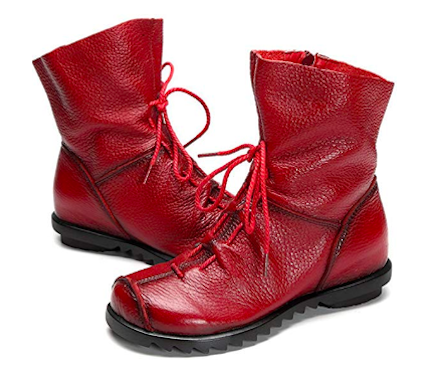 6. Red Boots
Clarsunny Flat Boots ($25-39)
Red "clown shoes" meet functional red boots that you can wear on Halloween — because Pennywise does not leave home to terrorize the neighborhood without his red shoes — and even after the holiday. These round-toe boots are made from genuine, soft leather and have hidden inside heels that increase your height by one to two centimeters so you can be an even more imposing, nightmare-of-a clown.
7. A Clown Makeup Kit
Rubie's Costume Complete Clown Makeup Kit ($6.39)
This clown makeup kit comes with eight of the top colors you'll need and use to make up your Pennywise clown face. With a cream white base and highly pigmented hues, this makeup glides on easily, stays put all night, and comes off with water and soap or a Micellar water cleanser. This Pennywise Halloween makeup tutorial video lets you follow along and design your scary face from scratch.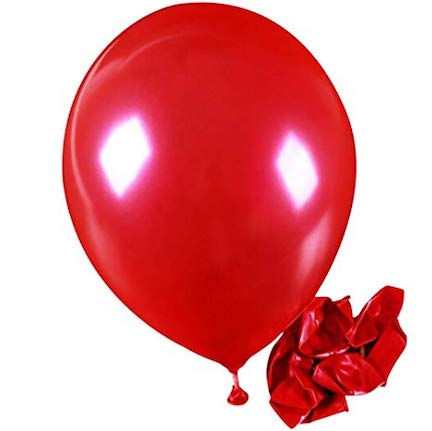 8. A Red Balloon
Mchoice Pearl Latex Balloons ($4.99)
And the finishing touch to your Pennywise costume: a red balloon, of course. This set comes with 100 red balloons, which is more than enough for several Halloween costumes and every birthday and celebration you'll throw this year. Tie a string around your balloon and prepare to scare the life out of every person at your Halloween party.
SheFinds receives commissions for purchases made through the links in this post.