If you're struggling with the delicate skin under your eyes, you're not alone. So many women find themselves fighting to remove dark circles, crow's feet, fine lines or even wrinkles under their eyes because the skin in the area is so sensitive and prone to damage.
Lucky for us, since this is such a common skincare concern, there are a lot of products out there designed to target crow's feet or fine lines under the eyes. But finding the right one that will work for you is your next hurdle.
The key with taking care of under-eye skin is using nourishing ingredients, which is why we love the Cetaphil Hydrating Eye Gel Cream – not to mention the fact that it only costs $11!
Cetaphil Hydrating Eye Gel Cream ($11.29)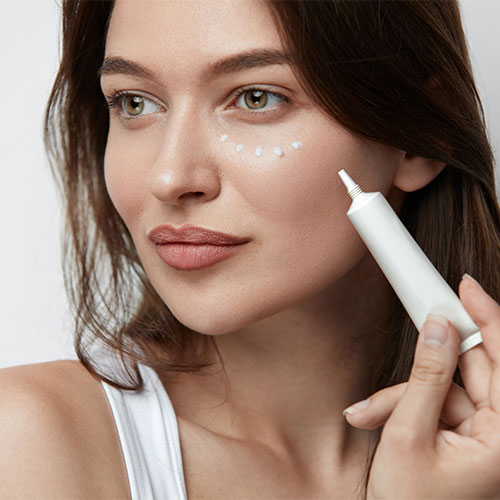 What You Need To Know About The Best Drugstore Eye Cream
The Cetaphil Hydrating Eye Gel Cream is the best product you can find in a drugstore to virtually remove crow's feet overnight because it is made with a nourishing formula of hyaluronic acid, licorice extract and a vitamin complex to brighten and smooth the under-eye skin and leave you with a well-rested and rejuvenated appearance.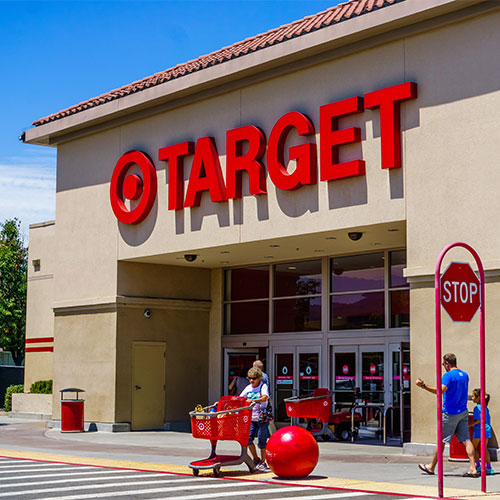 Key Benefits Of The Cetaphil Hydrating Eye Gel Cream
- Deeply hydrates the sensitive under-eye skin to lock in moisture for a soft and refreshed texture
- Brightens and smooths the skin for a younger-looking appearance
- Absorbs quickly and can be used both morning and night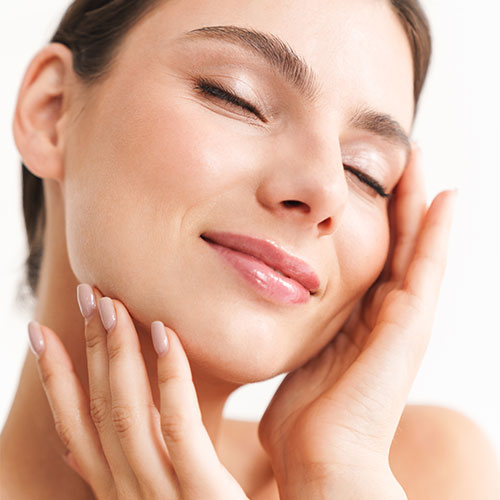 Shutterstock
Promising Reviews
My eyelids and under eye area was so dry and irritated from using harsh makeup wipes. My regular moisturizer did not help much, and it actually stung to apply. I couldn't wear makeup without it looking awful, and even without it my eye area looked horrible. I found this cetaphil eye gel cream at the store and was a little skeptical at the price point for the size of the bottle, but quickly learned it was well worth every penny!!! What I had been struggling with for weeks cleared up within two uses of this cetaphil eye cream!" - shelbymars
"I have tried some very expensive under-eye products that have totally failed to deliver. Imagine my surprise (and delight!) that this affordable little gel-cream by Cetaphil would completely defy my expectations! The consistency is just what you'd hope for from a gel-cream: light without being watery, and hydrating without being greasy. It absorbs easily into the delicate under-eye skin, and disappears so it's perfect for wearing underneath concealer. It delivers great hydration and has never irritated my eyes when literally everything else does. I'm one of those people who could wake up from a coma and still look tired, but in two weeks I've noticed fine lines fading and a general appearance of dewy well-restedness starting to be the mainstay. I love this stuff." - maggie
"This works great and Target had the best price I could find. I had eczema on the eye and after it cleared up my eye remained discolored for months. Purplish brown colored underneath. It looked like quite the dark circle. The Cetaphil began clearing that up within a couple days. Soon, my skin was back to normal. I am also using it on the other eye, which I thought was "normal" but appears darkish underneath compared to the Cetaphil eye. Eyes are no longer a problem area for me!" - Marz
SheFinds receives commissions for purchases made through the links in this post.