Skincare and makeup experts just have a way of taking the habits a lot of us already employ to look our best and then kicking them up — way up — a few hundred notches so that they actually work.
If you and I and everyone we know wake up with eye puffiness and circles, you can be sure even the celebs and models who experts work their magic on saunter into their offices and studios in need of a little under-eye TLC. Instead of straight-up slapping on some eye cream and hoping for the best, this is the secret eye cream hack derms use to get rid of under eye bags EVERY TIME.
Shutterstock
Eye Rollers

Eye rollers — ideally those that have been chilled in a fridge for a few hours — have exploded in popularity in recent years. The only legit reason for this? So many of us are TIRED and rollers really help reduce water retention and inflammation and help take eyes from puffy to perfect (we'll settle for acceptable).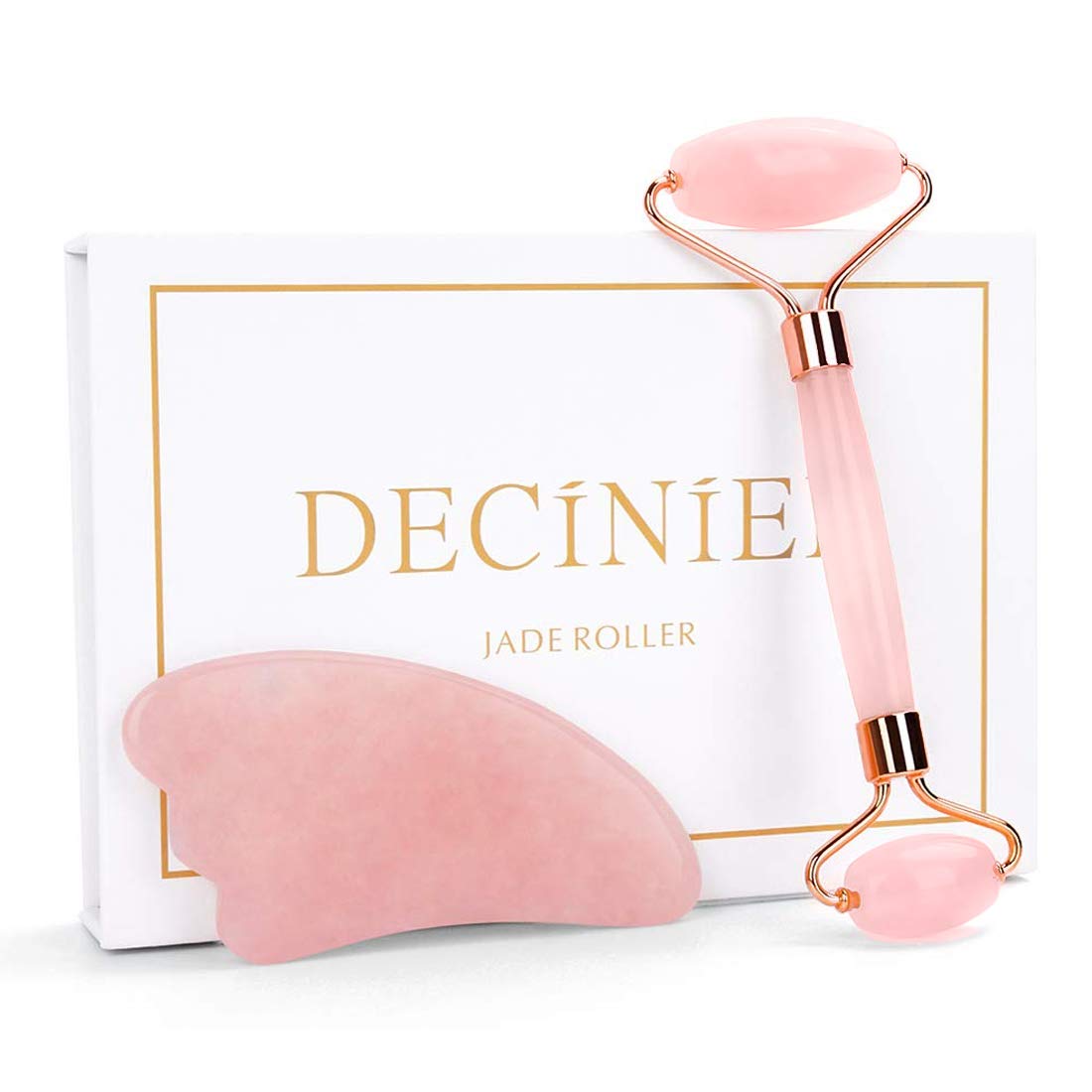 One fantastic eye cream hack is to apply a light layer of your favorite cream and spend 10 or so minutes rolling this rose quart roller beneath eyes (the tool is double sided — the smaller stone is designed for the eye area). The roller boosts circulation to get your blood flowing and help reduce the appearance of dark circles AND it helps your cream absorb faster and more effectively.
Deciniee Jade Roller, $18, Amazon
Shutterstock
If you don't own a roller, no worries. One of the cheapest cooling under-eye hacks that experts love involves placing an ordinary spoon that has been kept chilled in your fridge along the eye area to instantly reduce puffiness.
Shutterstock
While there is no shortage of quality eye creams with amazing ingredients and hundreds and thousands of incredible reviewers, there may be times when you're caught off guard without a cream — or have zero desire to break the bank on yet another product. Good news: you can DIY an effective eye cream by blending a few drops of a retinol serum with your usual hydrating moisturizer. Apply your magical DIY cream, grab a roller or spoon, and get puff-free eyes in seconds.